In Focus: Main man Mount is taking centre stage at Stamford Bridge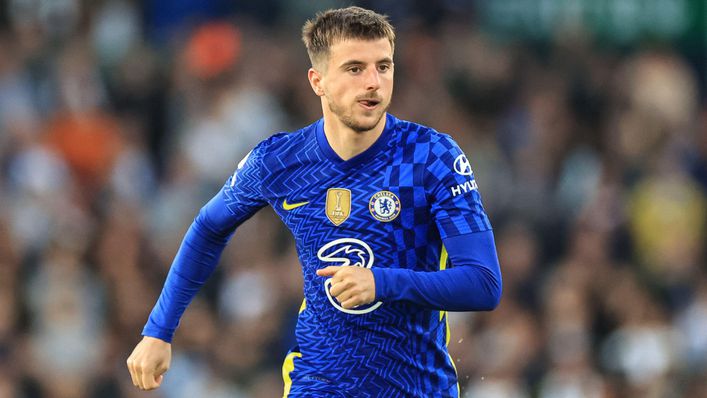 Mason Mount is setting high standards at Stamford Bridge.
The Chelsea star may have missed a penalty in Saturday's FA Cup final shootout defeat to Liverpool but he has enjoyed a sensational season — the best and most productive of his career so far.
Ahead of the Blues' home clash against Leicester tonight, we focus on a player who looks well on his way to achieving iconic status in West London.
Picking up where he left off
Mount's superb campaign should not come as any great surprise — the England international finished 2020-21 in fine form.
Of his nine goals in all competitions last term, eight came between the turn of the year and the end of the season, which culminated in Chelsea being crowned champions of Europe.
And having gone on to help his country reach their first major final in 55 years at Euro 2020, the only way appears to be up for the Blues' academy graduate.
King of creativity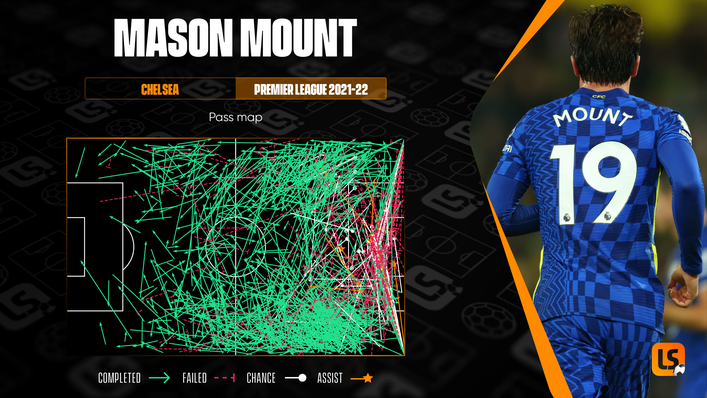 With 16 assists to his name, Mount is Chelsea's leading provider this season — and by some distance as no other player has supplied more than eight.
Ten of those 16 have come in the Premier League, placing him only behind Liverpool duo Mohamed Salah and Trent Alexander-Arnold.
And while assists can give a skewed impression of a player's creativity, the expected assists (xA) metric provides a more accurate picture.
Mount has averaged 0.21 xA per 90 minutes in England's top tier this term — suggesting that he is the division's joint-fifth most creative player alongside Manchester City's Jack Grealish.
Getting among the goals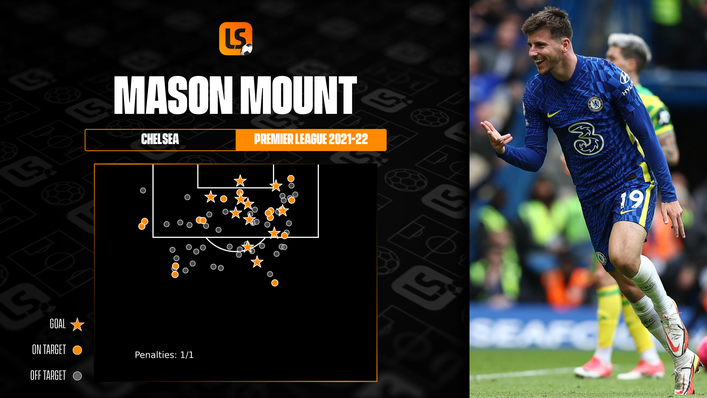 As well as those 16 assists, Mount has scored 13 times himself — meaning he has been involved in around a quarter of Chelsea's goals across all competitions.
With 11 of his 13 strikes coming in the Premier League, he has hit double figures in a domestic campaign for the first time in his career.
In a season which has seen the Blues' strikers consistently misfire, that contribution has been invaluable to Chelsea securing Champions League qualification.
With none of his team-mates managing more than eight league goals, Mount looks set to finish as the West Londoners' top scorer.
A winning mentality
Speaking before Chelsea's Club World Cup victory in February, Mount reflected on his previous successes with the Blues.
He said: "Obviously the winners' [medals] take top place on the mantelpiece.
"You look at the second-place ones for memories. You think how distraught you were.
"I know a lot of players throw it to the side, but I like having them. Then you see the winners' medals, that feeling of winning, and you remember that. I keep everything."
That attitude should ensure the Blues' No19 continues his rise to the top as he looks to fill up his trophy cabinet.
Looking to the future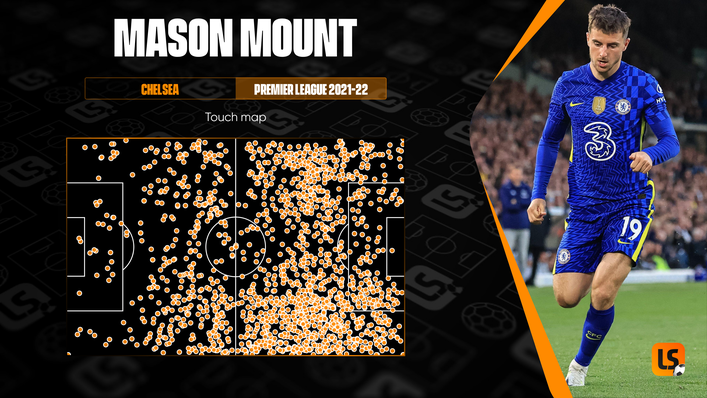 Still only 23, Mount is unlikely to have hit his peak — a prospect which will delight supporters at Stamford Bridge.
This season has clearly shown that the Portsmouth native is going to be instrumental to his side's fortunes moving forward.
Uncertainty remains over Chelsea's ownership situation — but if they are able to bring in a reliable centre-forward this summer and get him in sync with their playmaker-in-chief, the future could be very bright indeed.
Tags