Arsenal unveil new home kit and will wear collar for first time at Emirates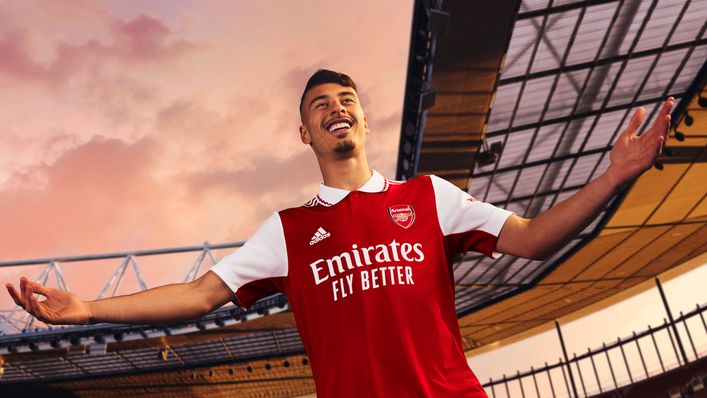 Arsenal have revealed their home kit for the 2022-23 campaign — and it features a collar for the first time since their final season at Highbury.
The Gunners' traditional red home shirt will have a lightning bolt design on the collar, said to take inspiration from the kits of the 90s.
White sleeves will adorn the top and it will be paired with white shorts and red socks, which will also have a bolt pattern running across them.
Inigo Turner, design director at adidas, said: "It's important we create products that truly speak to the core Arsenal fan, and with this design we looked back to old crests and badges used throughout the club's history.
"The lightning bolt is something that is synonymous with Arsenal, appearing in the crest of the Royal Arsenal Gatehouse, and from when the club was originally formed in Woolwich for example."
The kit will retail at £100 for the authentic match shirt, or £70 for the replica home shirt. Junior kits will cost slightly less at £50.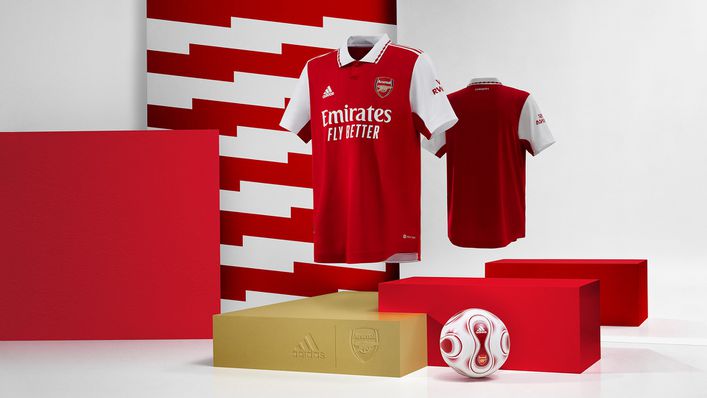 And the Gunners will donate £5 from every shirt bought directly through the club to local projects in North London.
Freddie Hudson, head of Arsenal in the Community, said: "We're extremely proud of the work we've been doing to bring our community together and support the lives of people in our local area for more than 35 years.
"People are the heartbeat of our community and the £5 donation from our home shirt sales will provide vital support for the local projects that serve our diverse community in north London so well.
"The last couple of years have been especially tough and the impact continues to be felt, but it's amazing what we can achieve when we all come together to support each other.
"We continue to draw inspiration from those who make the Arsenal family so special, and we're thrilled to be able to give a little back in this unique way."
The Gunners will debut the kit on Sunday when they take on Everton in their season finale, hoping for Tottenham to lose at Norwich so they can overtake their North London rivals and qualify for the Champions League.
It will also be worn by their women's side in the Women's Super League as they look to pip champions Chelsea to the title next season.
The new kit is available to buy exclusively via adidas, Arsenal Direct, the Armoury and in-store with adidas as well as with selected retailers.
Tags