In Focus: Alli or nothing for Dele if he wants to kick-start career
Dele Alli's deadline day move from Tottenham to Everton already looks doomed.
The 25-year-old has failed to have any impact at Goodison Park, not even getting off the bench in recent weeks.
As Alli's struggles continue, we look at what has gone wrong for the ex-England regular and whether or not he can resurrect his career.
Worst signing of the season
How bad has it got for Alli? Ex-England right-back Glen Johnson described his move as the worst of the Premier League season.
He said: "The worst one, which is a bit harsh, I'd say Dele Alli to Everton.
"It was an odd move. At first I thought it was a good signing as I thought it was a free transfer but since then we've all learned that it could potentially cost Everton up to £40million.
"I think Dele is a good player, but are you telling me he can't get into this Everton side? I just don't understand it. He went there to play and he's not playing so it just looks odd from the outside."
Lampard lays down the facts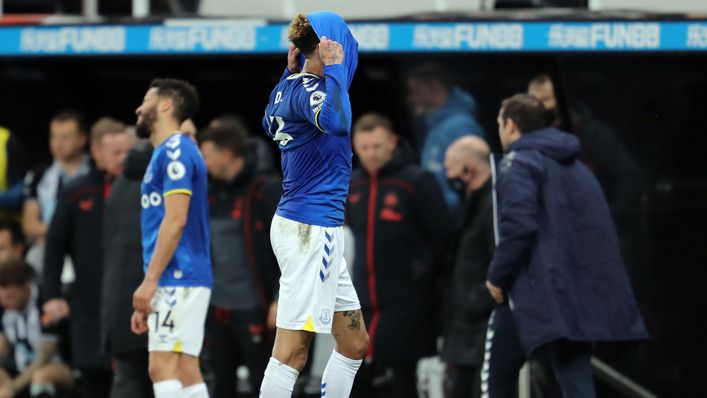 It has been surprising to see Alli left on the bench for the last two league games — the home victory against Newcastle and the away defeat at West Ham.
Prior to that he had come on in the previous six Premier League matches.
Ahead of tonight's game, Toffees boss Frank Lampard was asked what the 37-cap international can do to force his way into the starting XI.
He replied: "Train well, stay focused and show me in training — as all the players have to — that he is ready to play.
"And I know that's not always easy as a player because players like to play games.
"But we're in a position now where every game is crucial and how we prepare and how we go into games is based on what I see and that's what I select from, so he just has to do that."
Signs of promise
In the two months since he moved to Goodison Park, Alli has only played 169 minutes of football.
Everton have had eight Premier League matches since the he joined and their deadline day signing has not even featured in two games worth of minutes.
But during the time on the pitch, even if the eye test suggests otherwise, Alli has had an impact of sorts.
He has created one big chance in his time and five chances — granted it is a small sample size, but 0.53 big chances created per 90 minutes and 2.66 chances per 90 would put him ninth and fifth in the top flight for those metrics respectively.
As has been the case for a number of seasons with the Milton Keynes-born midfielder, there are glimpses of creativity.
Lost interest
Given his performances at such a young age for Spurs and England, Alli's demise has been widely talked about.
Plenty of pundits have lined up to criticise the midfielder. He was bashed for what he wore when Everton revealed him to the crowd and for the car he turns up to training in.
Liverpool legend Graeme Souness believes he is in the "last chance saloon" now, though is baffled by what has happened.
The Scot said: "Dele Alli is a mystery to me. When he first broke into the team [at Spurs] I went thinking 'he's destined to be a top player'.
"He had a couple of years where he was good, getting goals, working his socks off for the team.
"But it's just all evaporated. Lots of serious managers have looked at him and made their mind up on him.
"For me, if I was advising him, I'd be saying 'you're now in the last chance saloon'.
"He's had his eye taken off the ball for whatever reasons, he's lost interest in football, at his age, really?"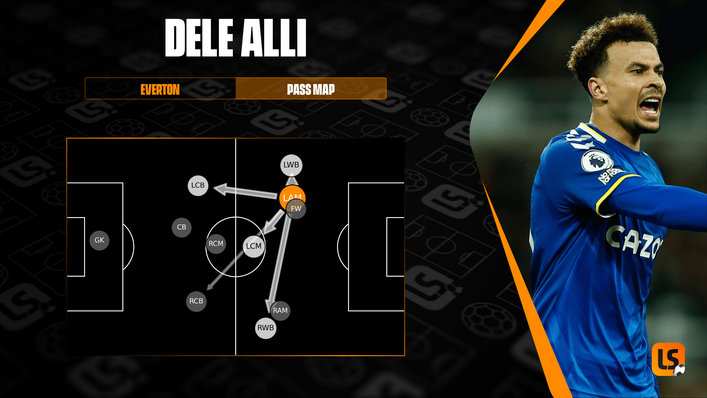 Shutting out the noise
It is hard to disagree with Souness' assessment, where Alli goes next if his Everton move continues to falter is anyone's guess.
But the ability that saw him catapulted into the England side at 19 has not disappeared, he just needs to find it.
Back in 2016, then-Spurs boss Mauricio Pochettino said: "Dele Alli is Dele Alli because he's a little bit naughty.
"Does he need that naughtiness? Yes, in context — don't cross the line. But this is a little bit his identity."
Somehow Alli has to find that streak that made him so effective for the North Londoners — and maybe a winning contribution at Turf Moor will reignite that spark.
If he remains rooted to the bench with the Toffees stuck in a relegation dogfight, a future in the Premier League looks a long shot.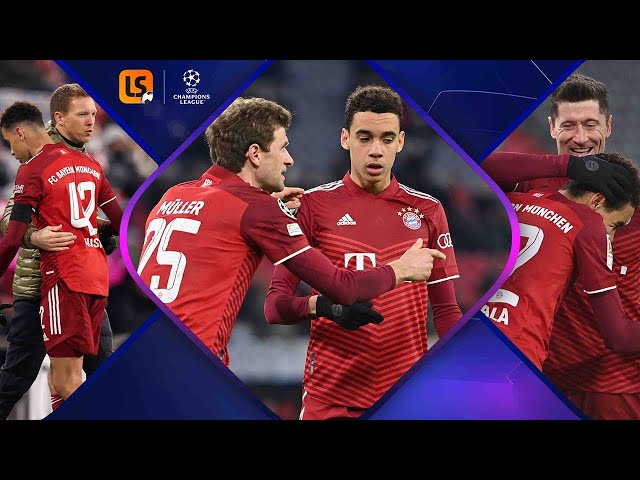 Tags