EXCLUSIVE: Pires believes Emery can win more trophies with Villarreal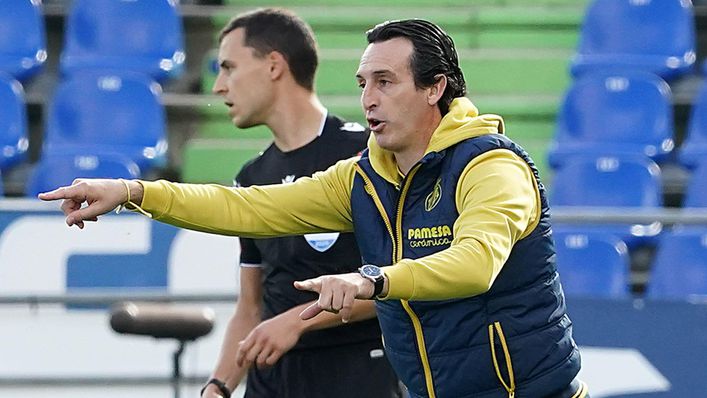 Robert Pires has an ongoing love affair with his old club Villarreal and believes they are going places under Unai Emery.
The Spanish coach took over the reins at El Madrigal at the start of the 2020-21 season and as well as steering the Yellow Submarine to a seventh-place finish in LaLiga, he also masterminded the club's first major trophy win with the Europa League.
Pires, speaking exclusively to official LaLiga Global Partners LiveScore in his role as an official LaLiga ambassador, said: "I love Emery. I think he will help Villarreal take the next step.
"Last season I was very happy for Villarreal because they won the Europa League and they beat Manchester United in the final, so for me I was very excited for the club.
"I think together that Villarreal and Emery can be a great success.
"I played four seasons at Villarreal, I spent a good time and played with great players, but unfortunately for us, in 2007-08, we finished in second place, just behind Real Madrid.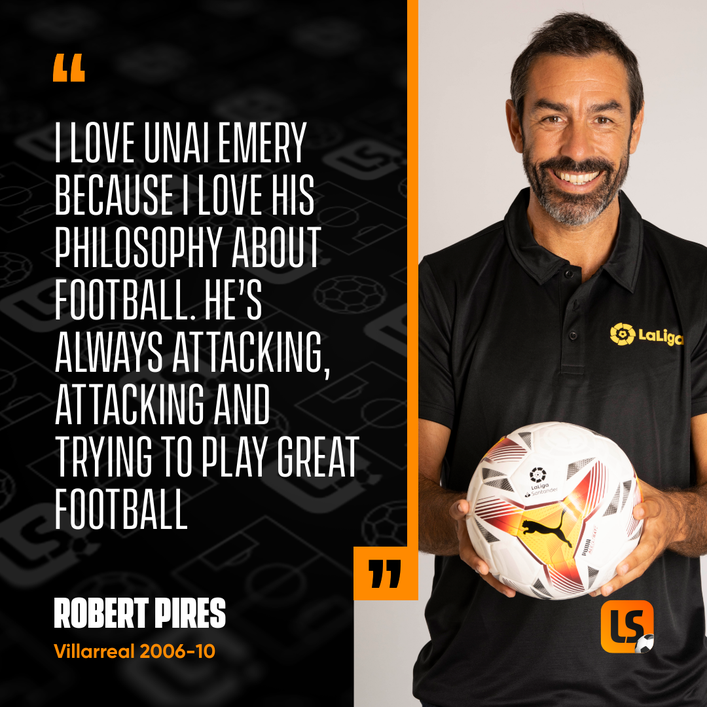 "I love Emery because I love his philosophy about football. He's always attacking, attacking and trying to play great football. So the next step for Villarreal in LaLiga is to reach the Champions League positions.
"I believe in him and Villarreal."
The team has continued to progress under Emery this season, battling for a European qualifying spot in LaLiga as well as progressing to the Champions League quarter-finals.
One new face arriving in the January transfer window was Giovani Lo Celso, the Argentina midfielder joining on loan from Tottenham for the remainder of the season.
Lo Celso made a huge impression with Real Betis in 2018-19 before his move to London, scoring nine goals in 32 LaLiga appearances.
Pires believes he is the perfect type of player to suit Villarreal's system.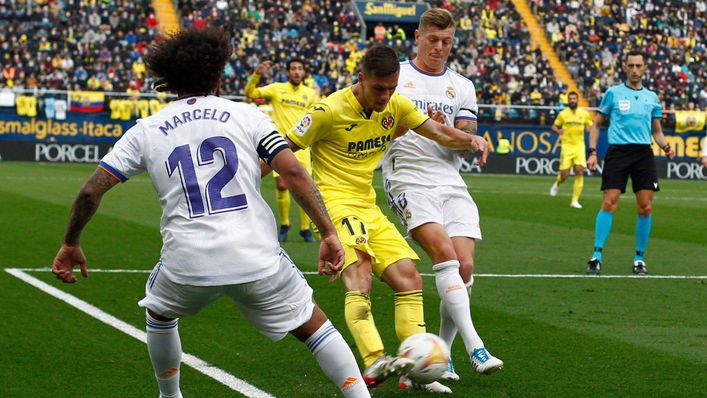 He said: "Lo Celso is a good player, a midfielder with good vision.
"It was important for him to find a club where he could play more. That's why he had a good time on loan with Betis in LaLiga and now he has come to Villarreal from Tottenham I think he can help the club.
"Emery and the president Fernando Roig always want great players with good qualities. That is most important to them.
"Lo Celso has quality and can help Villarreal with that programme. He has the right profile to play for Villarreal."
Pires is also pleased Emery is having the chance to prove his managerial quality in LaLiga after a tough spell in England.
He added: "It's impossible to compare Emery and Arsene Wenger in their times at Arsenal, but the owner could have given him more time.
"It was difficult for him, especially with the language. I thought he did a good job at the time.
"Unfortunately for him and Arsenal they lost the 2019 Europa League final to Chelsea in Baku. The pressure on the manager is hard.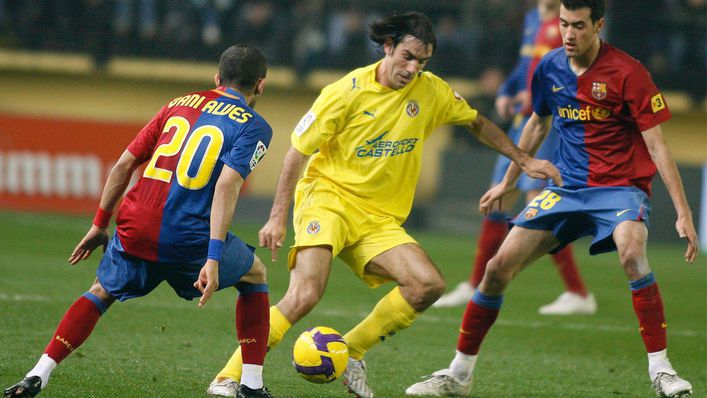 "Managers and players need time. When you change country, you change everything. I understand football is football, it's international, but it's not the same, country to country.
"LaLiga is totally different if you compare it with the Premier League. LaLiga is totally different if you compare it with Ligue 1 in France. It's different to Serie A in Italy.
"Every country has a specific way of playing its football. That's why sometimes for a manager or a player, the time to adapt can be longer.
"Can you imagine we talk about Lionel Messi, one of the best players in the world and look what's happened with his move to PSG in France. I repeat, it takes time to adapt.
"Even for Messi it has been difficult because Ligue 1 is more physical than LaLiga."
LiveScore are an Official Global Partner of LaLiga.
Tags