In Focus: Too early for Gunners to take aim at title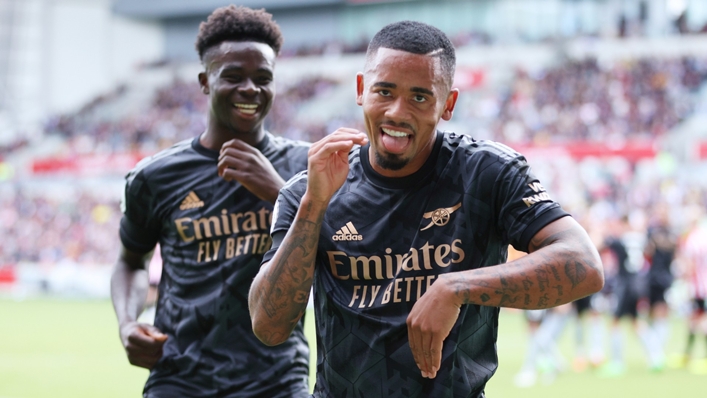 Arsenal sit top of the Premier League heading into the campaign's first international break — something nobody predicted at the start of August.
Mikel Arteta's men have begun the season superbly, winning six of their seven league outings with their sole defeat suffered at the hands of in-form Manchester United at Old Trafford.
With a tantalising North London derby against bitter rivals Tottenham coming up next on October 1, we put the Gunners' title credentials under the microscope.
Different animal
Without doubt, Arsenal are in a very different place to 12 months ago.
Last term, an opening pair of 2-0 defeats to Brentford and Chelsea were followed by a 5-0 humbling at Manchester City, leading large swathes of the club's fanbase to call for Arteta's head.
Though the ship was steadied with three wins and a draw prior to the first international window, inconsistency still plagued their performances.
Perhaps most concerning of all, a miserly five goals scored in their opening seven games represented the club's worst tally in 35 years.
Fast-forward to the current day, however, and the mood around the Emirates is chalk and cheese.
Plenty to like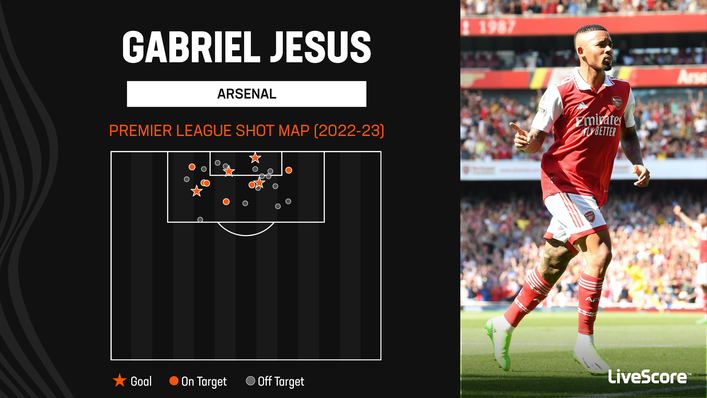 If the Gunners lacked a killer instinct at the start of 2021-22, they have certainly made up for it this time around.
Arteta's men have notched 17 goals in their opening seven encounters with eight different players getting on the scoresheet.
The trio of Gabriel Jesus, Gabriel Martinelli and Martin Odegaard have accounted for 10 of those strikes, giving opposition defences a headache when it comes to pinpointing chief attacking threats.
Things are also going well at the other end of the pitch.
Three clean sheets have been secured so far, thanks in no small part to the impressive partnership formed at the heart of Arsenal's defence between Gabriel and William Saliba.
French sensation Saliba has made a seismic impact, seamlessly slotting into Premier League life following loans in his homeland with Saint-Etienne, Nice and Marseille.
In line to feature for France during this winter's World Cup, the 21-year-old looks to be one of the Gunners' most exciting prospects in many years.
Keys to success
In Saliba and Jesus, Arsenal have unearthed two transformative talents — but how they will cope without them at any stage this term will be key.
The duo's impact cannot be quantified in the simple terms of clean sheets and goals scored. It stretches significantly further.
For Saliba, his commanding presence and ability on the ball has given Arsenal's backline a composure and confidence not seen since the days of Arsene Wenger.
Meanwhile, Jesus' frightening work-rate and surprising strength means opposition defenders are not given any chance to settle, allowing the creative players around him more chance to get on the ball.
Since his loan to Nice in January 2021, Saliba has played a staggering 92 games and there is a strong chance that high volume of action could catch up with such a young talent.
Jesus' style of play also lends itself to several high-impact collisions — Arteta simply must have a back-up plan for when injuries strike.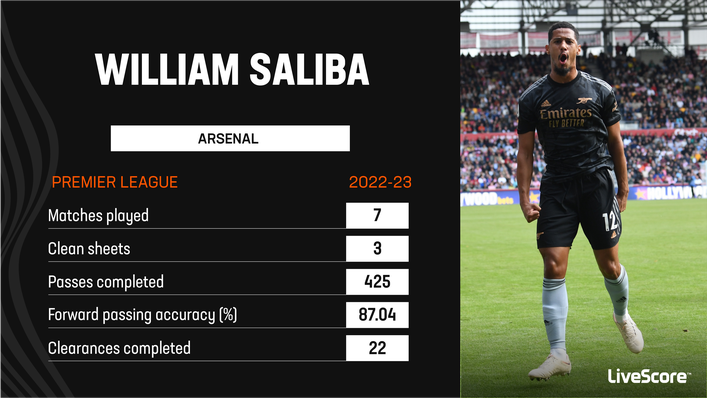 Gaining attention
The coming months will also be a test of Arsenal's mentality under pressure, with expectations around the division now significantly lifted.
Brentford boss Thomas Frank certainly believes the Gunners have shown themselves to be genuine title contenders.
Prior to their Sunday clash — which the Bees comfortably lost 3-0 — Frank was unwavering in his praise for Arteta's side.
He said: "I think they've been remarkable, especially the intensity.
"I've watched a lot of their games, but their first game, the Friday night opening game against Crystal Palace, I was thinking 'What? This is another level'.
"For the first 20 minutes, Palace didn't touch the ball and I thought, 'They can win the Premier League'.
"Now, after City, they are the best performing team in the league."
Long way to go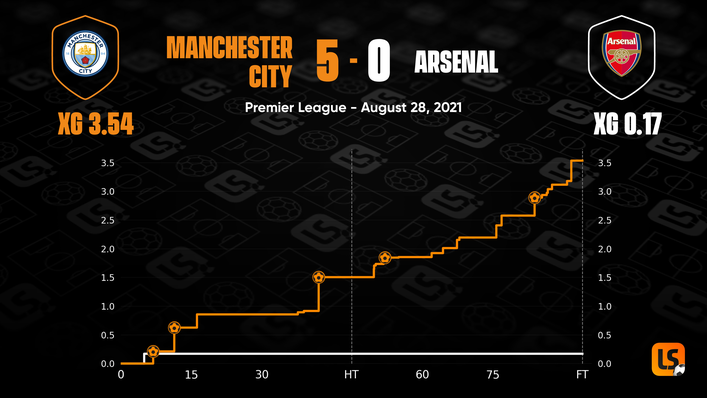 Arsenal fans have seen plenty of false dawns in recent times and even the most optimistic supporter should be treading with caution.
For example, at this point last term, Chelsea topped the table but the Blues would eventually finish 19 points adrift of winners Manchester City.
More alarmingly, Everton sat above City in fourth place last October. However, the Toffees found themselves embroiled in a relegation battle by the turn of the year.
While there is nothing to say the North Londoners cannot maintain their fine form, history tells us that the season's first two months are nothing to get carried away with.
Spurs, Liverpool and Chelsea all lie in wait before the World Cup kicks off and more time is needed before a solid judgement on the Gunners' credentials can be made — as backed up by Alan Shearer.
The ex-England striker said this week: "It's not time to talk about them as title contenders yet, but people now know that this is a different Arsenal to the team we saw just 13 months ago."
Just how different they are, though, remains to be seen.
Tags