Talking Tactics: Seagulls set to soar with Potter successor De Zerbi
Mitchell Fretton
LiveScore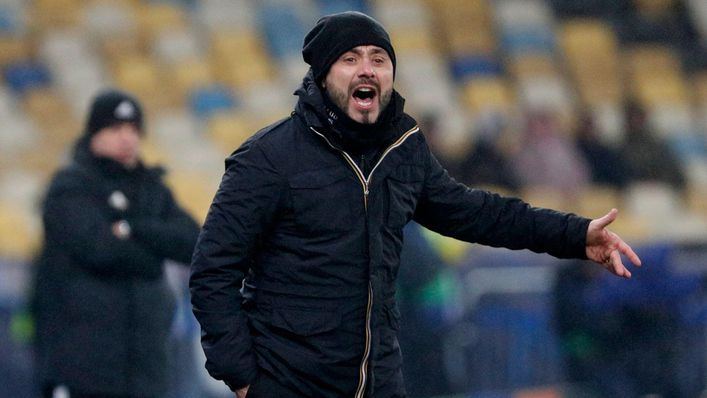 New Brighton head coach Roberto De Zerbi possesses a similar tactical mindset to that of his predecessor Graham Potter.
The 43-year-old believes in a philosophy involving possession-based football with an emphasis on utilising wide areas to pin his opponents back.
He certainly has a lot to live up to as he prepares to try his hand in the Premier League but is someone that the Seagulls have had on their radar for some time.
As De Zerbi gets to grips with his new squad, and prepares for his first game against Liverpool on October 1, we take a look at the former Shakhtar Donetsk manager in more detail.
An upwards trajectory
Although Shakhtar are regulars in European football, there is an argument that Brighton is still a step up.
De Zerbi is someone who has high aspirations and this is demonstrated throughout his entire career so far.
Having left Shakhtar due to the ongoing invasion of Ukraine by Russia, the Italian is ready to manufacture a team that is both free-flowing and expressive in their football.
The former midfielder first came to light after an impressive spell with Benevento and, despite their relegation from Serie A, was later picked up by Sassuolo.
Following two eighth-place finishes in a row, De Zerbi found himself in the hot seat at Shakhtar, where he won the Ukrainian Super Cup and left the club top of the table in July 2022.
Now, the Brescia-born coach has the task of transmitting his ideas on to a team that have been labelled as overachievers in the last 18 months.
With the fierce competition that exists in the Premier League, De Zerbi will have to hit the ground running with Brighton if he is to continue on an upwards trajectory in his managerial career.
Master tactician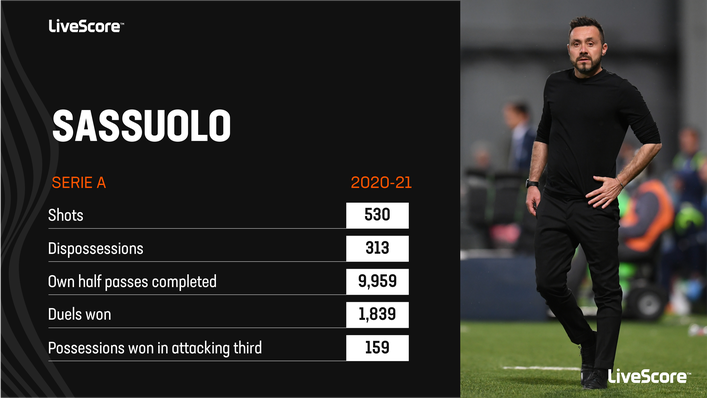 De Zerbi is known to deploy a 4-2-3-1 formation, as opposed to Potter's favoured 3-4-2-1.
He prefers to keep possession in deeper areas of the pitch, drawing his opponents out, before unleashing quick passages of play.
And the head coach certainly has the tools to thrive in that set-up, with Alexis Mac Allister, Moises Caicedo and Solly March all possessing traits that adhere to this style of play.
Most of the Brighton squad have some experience playing in a 4-2-3-1, notably in the victory over West Ham at the back end of last season.
The goalkeeper and defences under the command of De Zerbi are known to control the ball for large periods of the game, waiting for an opening, while a No10 is essential in transitional phases and as a goalscoring threat.
How Brighton play with the ball will not be too dissimilar to Potter's tenure, but that does not guarantee instant success at the top level.
No room to breathe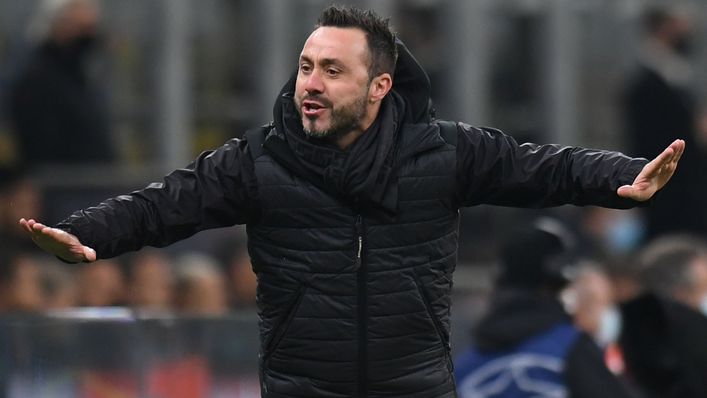 One significant change we may see under the new leadership is how Brighton react off of the ball.
At the time of Potter's exit, the South Coast side had the joint-second best defensive record in England's top flight, conceding just five times in six matches.
Their organised lines of defence were admirable, but that may be about to change under the new boss.
De Zerbi is keen for his players to trigger fast, aggressive counter-presses and full-blooded tackling against opponents.
A common issue he faced was his press being beaten by switches of play or long balls — this was an Achilles' heel for Sassuolo in the 2019-20 campaign when they conceded 63 goals.
It is rare for mid-tier teams to find success this way in the Premier League, with Leeds under Marcelo Bielsa drawing the nearest comparison to how De Zerbi may opt to set up defensively.
Time to adapt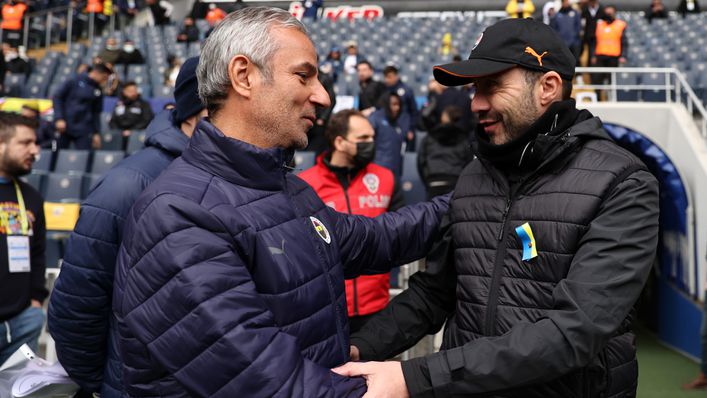 Modern football is ruthless and with so much at stake within the elite divisions, patience can run thin at the top.
De Zerbi has never spent longer than three seasons at a club, but he might need some time to adapt to the English game.
Brighton's outstanding performances this year may not work in the Italian's favour, with the expectation to secure a top-half finish for a successive term.
Among those who gather at the Amex Stadium, many will be hoping that De Zerbi will simply pick up the fallen torch left by Chelsea's new head coach.
Brighton chairman Tony Bloom is clearly among them after he said: "[De Zerbi's football is] exciting and courageous and I am confident his style and tactical approach will suit our existing squad superbly."
De Zerbi has much to prove but his credentials suggest he is the right man for the job.
Tags