LiveScore Daily: Today's football news in bite-sized chunks
Mitchell Fretton
LiveScore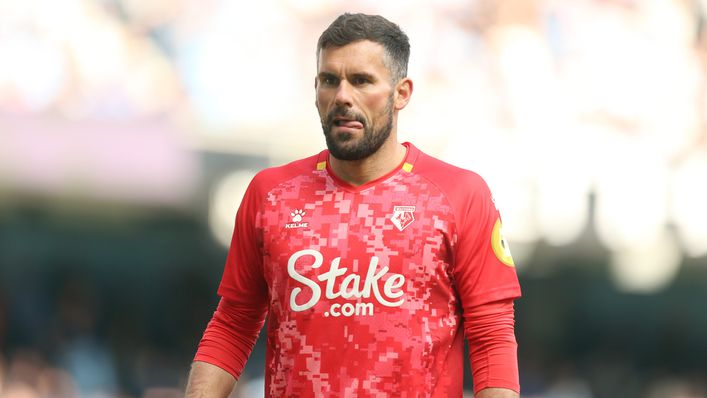 Foster not in it for the money
Ben Foster revealed negotiations with Wrexham lasted mere minutes before he agreed to join the National League leaders for the final eight games of the 2022-23 season.
The former Watford stopper had retired from professional football at the end of the last campaign but has agreed to join the Red Dragons to try and help them return to the Football League.
Wrexham sit three points clear of Notts County at the summit and have a game in hand, putting them firmly in control of their own future as we approach the run-in.
And the ex-England international has spoken on his decision to lace up his boots once again and return to the club he spent time on loan at in 2005.
Foster, 39, said: "I don't need much [money] to be honest, the negotiations took about five minutes. Wages wise, it's literally peanuts, the part for me is getting the team over the line and getting them promoted.
"Phil Parkinson, what a guy! The salt of the earth, old school, a real football man. [I had a Zoom with him and] saw the man he was and is and he seems like a really lovely man.
"We had a conversation for 20-30 minutes and he basically asked if my body could hold up.
"Apparently Ryan [Reynolds] is going to give me a call later today! Van Wilder is one of my favourite films! Buzzing to talk to him later.
"They are so prevalent at the football club, they are always there, it's not like a plaything, they want to be a part of it."
Rice dismisses Souness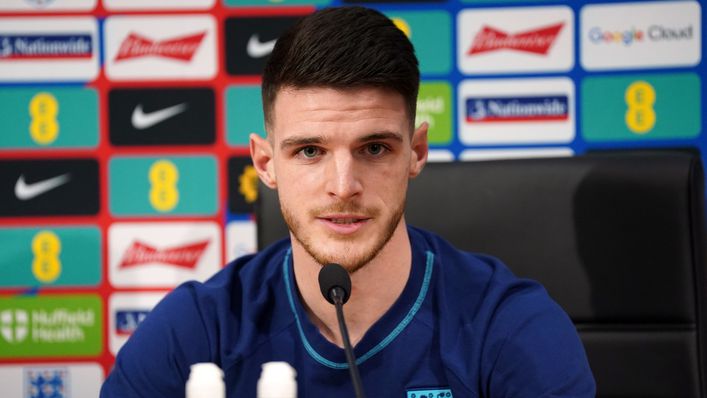 England midfielder and West Ham captain Declan Rice has hit back at comments from Graeme Souness and deemed the pundit's words as "harsh".
Rice, 24, has been subject to transfer speculation in recent months with his future in East London unclear and the Hammers struggling to retain their place in the Premier League.
Many top clubs, including Arsenal, Chelsea and Manchester United have all been linked with the Three Lions ace and are likely to move for him in the summer.
Rice has expressed his desire to play in the Champions League but has faced fresh criticism from former Liverpool and Scotland skipper Souness who does not believe the Londoner possesses the quality to become a world-class player.
On the comments, Rice said: "It's harsh, I think it's harsh because Souness doesn't watch West Ham every week.
"There are loads of West Ham fans, 60,000 go every week, and see what I do.
"Souness was a top midfielder, a top player and when someone like him speaks you have to sometimes listen and take on board where you can improve if that's true.
"There has always been loads of talk around my name. But for me, now I'm here, it's about these two fixtures for England and of course, when I get back to West Ham it's about playing the best I can for that club to get us out of the relegation battle and win the [Europa] Conference League."
Rice is expected to start England's Euro 2024 qualifier against Italy tonight before Gareth Southgate's side hosts Ukraine on Sunday at Wembley.
Cooper credits 'incredible' Modric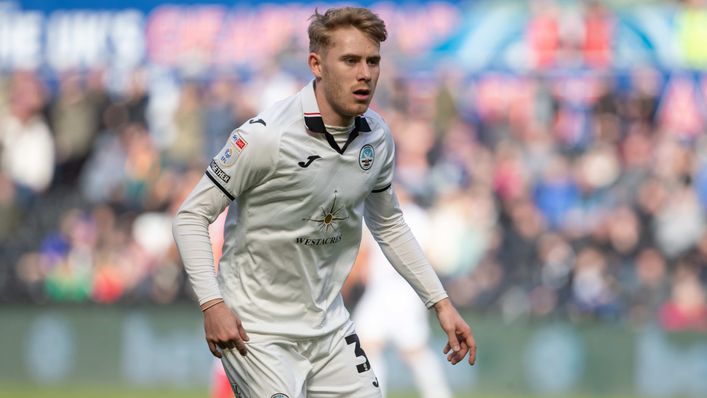 Swansea and Wales midfielder Ollie Cooper revealed that "incredible footballer" Luka Modric has inspired him during his career.
The Dragons meet Croatia on Saturday to open their Euro 2024 qualification campaigns and the 23-year-old insists he would not be daunted if he were to line up against the Real Madrid legend.
He said: "Modric just makes the game look easy, he keeps it ticking and dictates the game. He is an incredible footballer and definitely an inspiration to me.
"He's not a big player and I kind of base the way I want to play off players similar to me, but he has such a presence on the pitch.
"If I get a chance to play against Modric and [Mateo] Kovacic then I just want to show what I can do."
Stengel sees red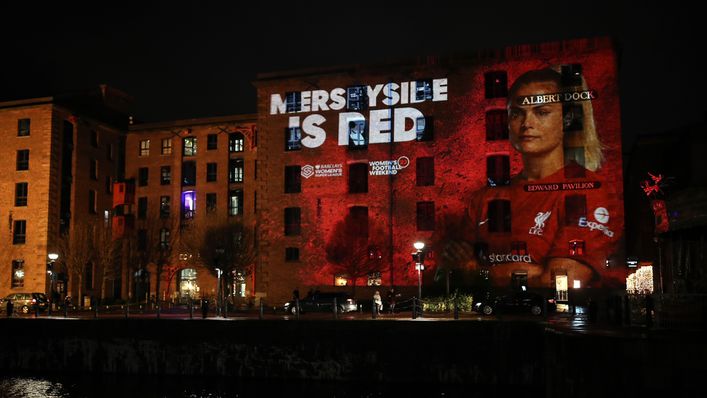 Liverpool forward Katie Stengel has expressed her appreciation for how far the women's game has come ahead of the Merseyside derby on Friday.
The 31-year-old was present at an event celebrating the build-up to Women's Football Weekend which saw fans vote to claim Merseyside for either Liverpool or Everton through a poll on Twitter.
Stengel saw her face projected on to the Albert Dock as the Reds triumphed to claim an early victory ahead of the Women's Super League match tomorrow night.
She said: "Seeing your face on a huge projection like this really represents the incredible growth of the women's game and the support that is growing for the clubs in the Women's Super League.
"This weekend is an opportunity for new fans of women's football across the country to really see what the women's game is about, starting here on Merseyside.
"This derby game will be full of passion, a high stakes game and we need our fans to get behind us and get your tickets, so we can ensure that at the final whistle, Merseyside remains red!"
Deeney hails Dyche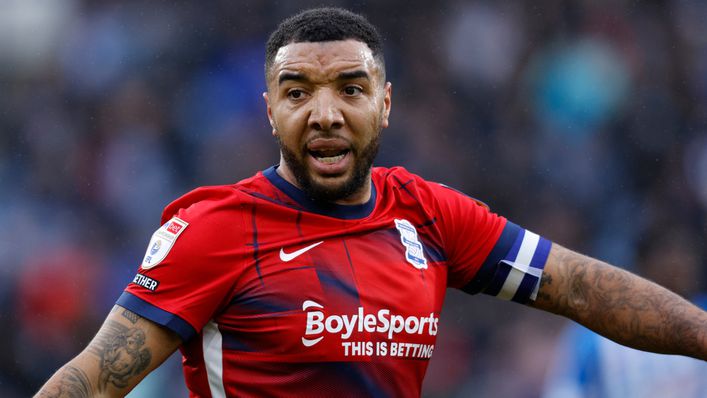 Troy Deeney has praised Sean Dyche for the support the former Watford manager, now at Everton, gave him while in prison.
Birmingham skipper Deeney, 34, spent a season under Dyche's tutelage at Vicarage Road in 2011-12 before serving a jail sentence for affray.
Although Dyche left the Hornets that summer, he kept in touch with his former charge, a sign of the Toffees boss' personal qualities according to Deeney.
The seasoned striker, speaking on the latest episode of Kammy and Ben's Proper Football Podcast, said: "He spoke to me all the time, every day, about, you know, 'If this is to happen and you do get sent down, you need to do this. You need to make sure you've got that. Have got some money put away?'
"He was just really good for me as a man and then also when he got sacked, still sending me letters while I was in jail.
"He was perfect for me in that regard as a human, he was perfect."
Porro fires back at Sherwood
Pedro Porro has lashed out at former Tottenham manager Tim Sherwood after his scathing criticism of the defender during the 4-1 loss at Leicester last month.
Porro signed for the North London outfit in January and was given his debut against the Foxes, but struggled to adapt to the physicality and pace of the Premier League.
Since then, the Spanish wing-back has gone on to make a good account of himself under Antonio Conte, grabbing a goal and an assist in five league appearances.
After being recalled to the national squad by Luis de la Fuente, the 23-year-old has finally had his say on Sherwood's explosive review of his debut at the King Power Stadium.
He said: "It doesn't annoy me, exactly. You know people will have their opinion, they're going to say you played badly, that you're no good or whatever.
"You read what's said about a player who has been at the club two days — two days — and that hits you because you think: 'I've just got here!'
"I'm not a machine that goes like this and that's it, I know everyone, I'm integrated. I really hope he keeps saying bad things about me that will make me stronger.
"But it's true that it made an impression because I had been at a big club for so little time and well, let me loose in a prison and I'll end up owning the place. But it's hard, it was only a week, I'd never played in England in my life.
"People passed it on, saying he had spoken badly about me. But he won't be the first who then had to shut his mouth."
Ferguson's focus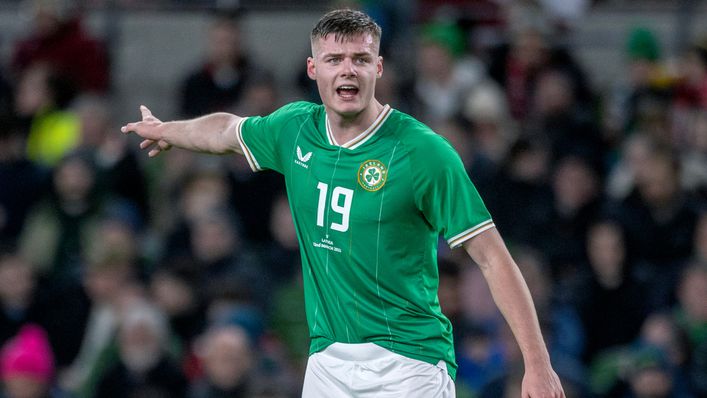 Republic of Ireland striker Evan Ferguson is hoping he can replicate his excellent performance against Latvia when he faces France on Monday.
The 18-year-old Brighton forward opened his international account on Wednesday by netting in the 3-2 win at the Aviva Stadium making him the youngest man to score for the country since Robbie Keane.
But Ferguson has already dismissed the friendly win and insists that his sights are firmly set on the Euro 2024 qualifier against the World Cup finalists.
He said: "I don't think there is much better feeling than scoring at home with family and friends watching, there is no other way to describe it.
"But now it's just try and go on and think about the France game and see if I can get another one.
"It means something different playing internationals. Every game, there is more on the line, so it just feels a bit different playing for your country."
Tags