EXCLUSIVE
Razza's Reds have a score to settle in Merseyside derby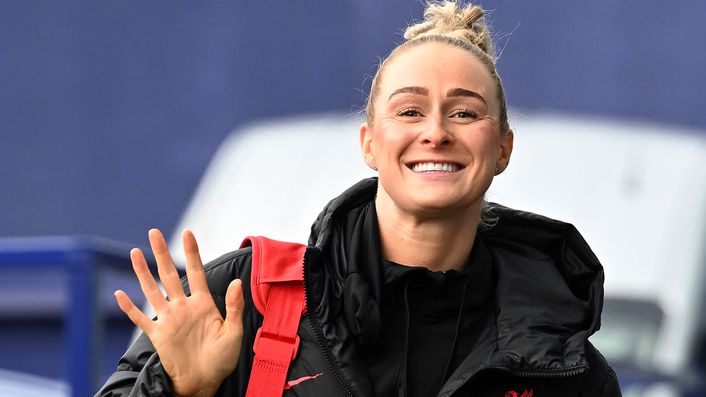 Rhiannon Roberts is expecting a fiery Merseyside derby with Liverpool out for revenge against Everton.
Goals from Megan Finnigan, Jess Park and Hanna Bennison helped the Toffees humble their local rivals 3-0 at Anfield in the pair's first Women's Super League meeting of the season last September.
Liverpool finally get a chance to put things right on Friday and dependable defender Roberts — affectionally dubbed Razza by her team-mates — is desperate to taste success against her noisy neighbours.
Speaking exclusively to LiveScore, Roberts said: "I've played in two Anfield derbies now. The first one was heartbreaking — we could still be playing now and probably wouldn't have scored!
"Then the latest one, back in September, it just felt a little flat for some reason. There wasn't that usual derby feel around it.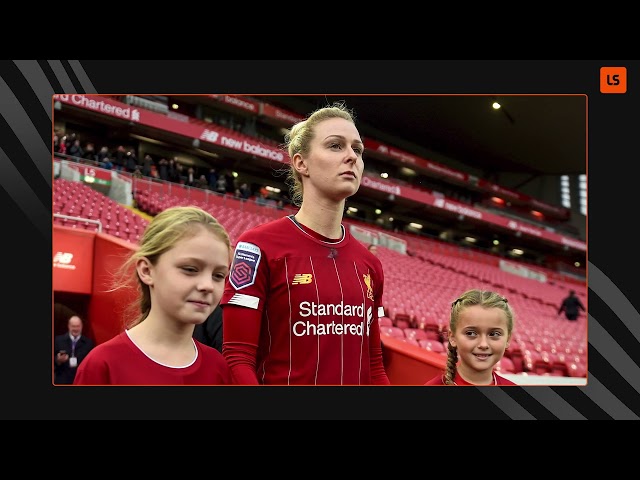 "I can see it being feisty on Friday, so I'm looking forward to it. Last time, I remember saying at half-time in the dressing room, 'How has nobody had a yellow card yet?'.
"It's always pretty heated when we meet, as you'd expect. But we've just got to be focused and disciplined. It's easier said than done but we have to try and play the game and not the occasion."
The 32-year-old, who is also a regular at international level with Wales, admits that the buzz of playing at stadiums like Anfield and Goodison Park still fills her with huge excitement.
She added: "It's unbelievable — incredible really. You go to these grounds as a kid watching your team, so to play at grounds like that in front of so many supporters is amazing.
"It just makes you want to make a stand and help turn Merseyside red!"
Finding their feet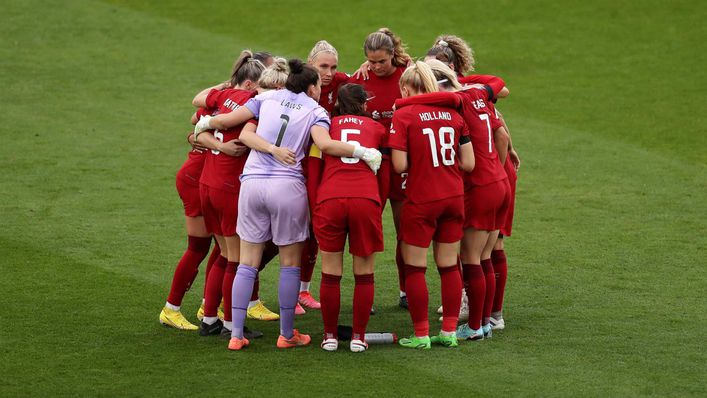 Having been relegated to the Championship on a points-per-game ruling in the prematurely curtailed 2019-20 season, this campaign is Liverpool's first back in the WSL.
Matt Beard's side stunned reigning champions Chelsea 2-1 on the opening day but have struggled for consistency — picking up 11 points from 13 outings since.
Still, Roberts feels the campaign has been a positive one to date for her side.
She explained: "We had a great start to the season in beating Chelsea. We really put our mark on the league, which was nice.
"We struggled a bit after that just finding our feet again in the top division. But I think we've got up to speed with being back in the Super League now.
"Liverpool are a massive club, one of the biggest in the world, and they are backing us fully. They'll keep on supporting us and year on year we'll continue to get stronger.
"Hopefully we can be competing in the top two or three sooner rather than later.
"We kind of got used to that winning feeling last year! But the best thing is we had a great group of players then and we've managed to keep most of it together.
"It's a great group of girls, such a good environment and it's a great place to be. We know how important that is."
High spirits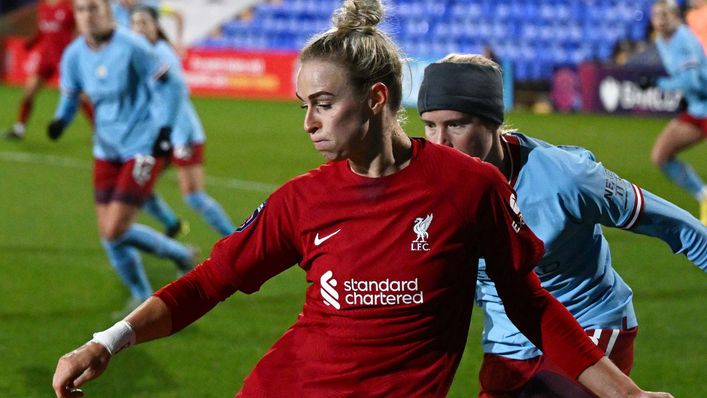 Any relegation fears for Liverpool were greatly eased with last weekend's vital 2-1 victory over Tottenham.
Emma Koivisto and Missy Bo Kearns were on the scoresheet for the Reds and Roberts believes the result will alleviate the pressure in the final weeks of the season.
Roberts said: "That was a huge three points for us against Spurs. We didn't put too much pressure on ourselves, we just tried to treat it like another game.
"Come full-time though, we knew how important that was and it just divides us a little bit from the bottom few teams, meaning we can start to look up the table.
"We've had a couple of injuries this season. Losing Leanne Kiernan at the start of the campaign was a blow for us because she was on really good form last year.
"But we've had a successful season. We set our own targets as a team with our psychologists and we are meeting those at the minute.
"Now it's just about picking up as many points as possible and seeing how far up the league we can finish."
Tags