LiveScore Daily: The latest football news in bite-sized chunks
Cian Cheesbrough
LiveScore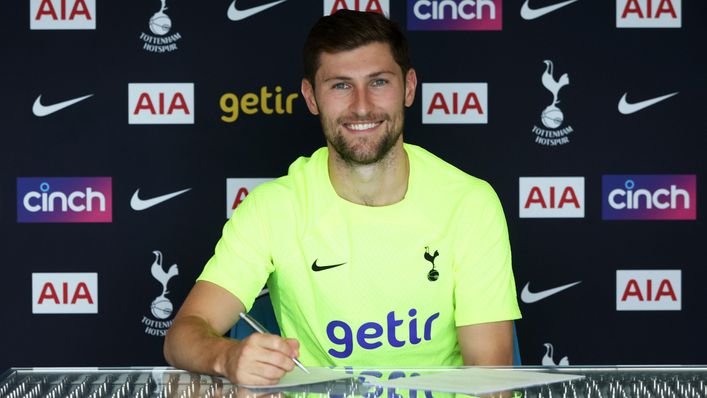 LiveScore Daily is here to deliver all the big talking points from the world of football throughout the day. Keep refreshing this page for the latest stories in bite-sized chunks.
Davies pens new Spurs deal
Wales left-back Ben Davies has signed a new one-year contract extension with Tottenham.
The 29-year-old enjoyed a resurgence under manager Antonio Conte last term and has been rewarded with a deal to remain with Spurs until the summer of 2025, a year longer than his previous agreement.
Davies said: "After last season and the summer this club has had there is no more exciting time than right now to be at this club.
"This is a significant amount of time in football, especially when a career is quite short and in football people move around a lot, so it is an honour to still be here and keep it going.
"We've brought players in we hope will improve us as a squad and make us more competitive throughout the season.
"It will be a pretty jam-packed schedule around the World Cup so we need everyone to play their part. It's a very exciting time and a season we are all looking forward to."
Having been in and out of the team at the start of last season, Davies started 34 of 36 matches after Conte's arrival including 26 of 27 in the Premier League.
He impressed on the left of the Italian coach's back three and is set to compete for that role with loan signing Clement Lenglet during the 2022-23 campaign.
Pitch invaders to get club ban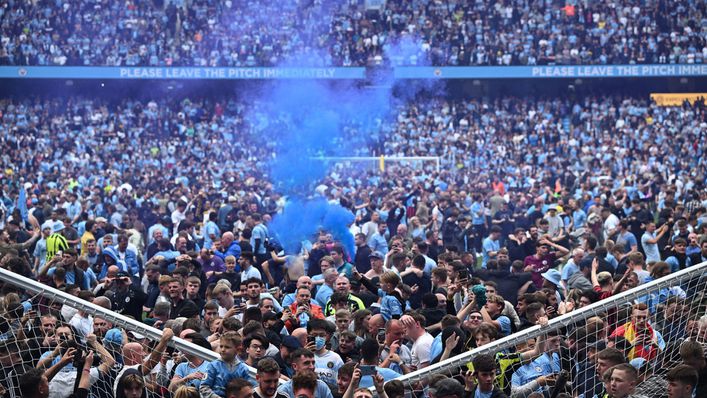 Supporters who invade the pitch at Premier League and EFL matches will receive an automatic club ban as part of measures to tackle increased fan disorder.
Safety concerns were raised after a host of pitch invasions at the end of last season among clubs celebrating titles, promotion and survival from relegation.
Crystal Palace manager Patrick Vieira was involved in an altercation with Everton supporters, while Sheffield United's Billy Sharp and Aston Villa's Robin Olsen were attacked by opposition fans.
Those carrying pyrotechnics or smoke bombs will also be banned and reported to the police under the new measures.
The FA and clubs will improve the searching of supporters and increase the use of sniffer dogs around stadiums.
They will work with social media platforms to remove fan-generated videos of illegal behaviour at games and ask the Government to reform regulations to restrict the supply of pyrotechnics.
Premier League chief executive Richard Masters said: "Everyone should feel safe and able to enjoy a football match. Together, with clubs and partners across football, we are making clear the type of incidents we saw last season must stop.
"If we don't take collective and sustained action, it may only be a matter of time before someone is seriously injured, or worse.
"These new measures are a strong response to a significant increase in fan behaviour issues, but we know it is the minority who have behaved unacceptably and unlawfully.
"Premier League football should be a fantastic experience for everyone and we don't want matches to be marred by these sorts of events in the future."
Reading reveal climate change kit design
Championship side Reading's new home strip features a design to represent increasing global temperatures.
Each stripe on their 2022-23 home jersey shows a year's average temperature since the club was founded in 1871, with blue representing cooler than average and red showing hotter.
It was first created by University of Reading Professor Ed Hawkins in 2018.
The Royals are hoping the new release will inspire more conversations about climate change among football supporters.
Head of commercial Tim Kilpatrick said: "We are not perfect, but this is the start of a journey. We will not aim to change the world overnight.
"We want to aim to reduce our carbon footprint as a football club and give our fans the opportunity to come with us on the same journey."
Lampard happy with Dele double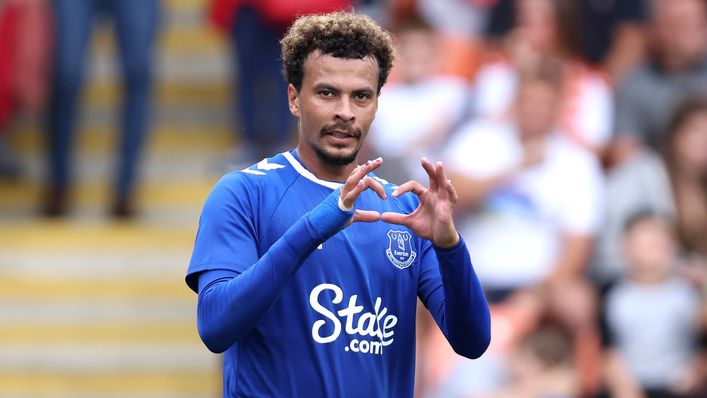 Everton boss Frank Lampard challenged Dele Alli to earn his place in the Toffees starting XI after the midfielder netted twice in a 4-2 pre-season friendly win over Blackpool.
The Merseyside outfit endured a difficult tour of the USA after losing 2-0 to Arsenal before a humiliating 4-0 defeat to Minnesota, with the 26-year-old missing a gilt-edged chance in the latter.
But Lampard is hoping the high-scoring victory at Bloomfield Road will do wonders to both the team and Alli's confidence ahead of the new season.
On the former Tottenham man's double, Lampard said: "Really nice. Pre-season gives me a chance to give him games. I know he didn't get the chance to get as many as he would want [last season].
"You have to earn the right, and you have to earn it with your performance, and I think the goals were great for his confidence. He's the same as I tell all of the team — there's improvement for every individual and us collectively.
"But it's great for him to get those goals because it's something he's had as a talent and a skill in his career. If he keeps working as he has that natural talent, those things, come off. I thought he worked hard today."
Clubs hit by kit delays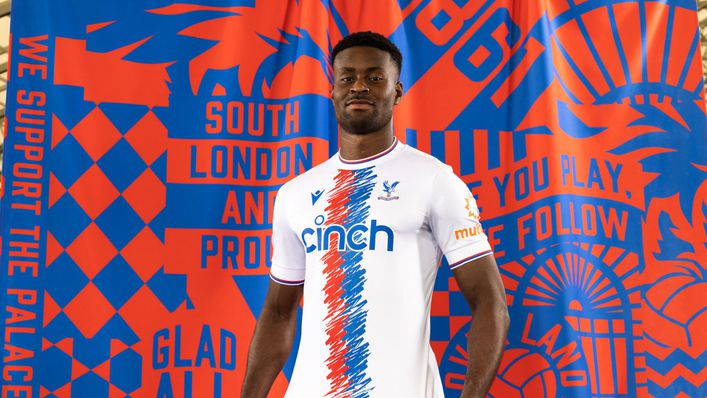 Fewer than half of Premier League and Football League clubs have both their new home and away kits available to buy online as supply chain issues hit manufacturers.
Only 44 out of 92 clubs currently have both shirts available, according to the BBC.
Some have blamed the issues on factory shutdowns in Asia due to the coronavirus pandemic.
The delays mean a host of sides will not have their kits on sale before the new season starts, with the Championship kicking off in just four days.
An unnamed EFL club chief executive told the BBC: "We can manage our cash flow, but it will impact on some clubs' cash flow, I'm sure, because July is a month when there's not much cash coming into the business.
"We're in a position where that hasn't caused any disasters for us. But for some clubs I would imagine it's pretty difficult."
Tags