LiveScore Daily: Today's football news in bite-sized chunks
LiveScore Daily is here to deliver all the big talking points from the world of football throughout the day. Keep refreshing this page for the latest stories in bite-sized chunks.
Making his Marc
Erik ten Hag heaped praise on Marcus Rashford last night after the striker netted an excellent solo effort in Manchester United's 2-0 Carabao Cup victory over Burnley.
United doubled their lead 12 minutes into the second half when Rashford, scorer of three goals during England's World Cup campaign, took the ball from his own half to the opposition box and drilled it into the net.
His effort followed a 27th-minute close-range finish from Christian Eriksen, another of the United players who had been in action in Qatar.
Rashford, 25, has now scored nine in all competitions for the Red Devils this season and Ten Hag was delighted to see him hit the ground running ahead of Tuesday's Premier League clash with Nottingham Forest.
The Dutchman said: "I think he invested a lot, once again, with a lot of runs in behind the defending line, and then he scored a great goal.
"He's in great form and of course I hope he can keep in this focus and performance.
"I think he is on a very good level, his performances are improving a lot from game to game. He's a continual threat, he's scored a lot of goals already and also does a lot of defending work, don't forget that.
"I'm really happy with his performances and I hope and I expect him to keep going in this attitude and this performance level."
Gunner go for it
Mikel Arteta has called on Arsenal to embrace their opportunity to clinch a first Premier League title since 2003-04.
The top-of-the-table Gunners resume their campaign at home to West Ham on Boxing Day and Arteta insists his side fully believe the trophy could end up at the Emirates.
Speaking to Jamie Carragher on Sky Sports, he said: "It's not just a feeling, it's facts as well and the stats are supporting that the team is deserving to win games, which is especially my job.
"You know, I want the team to play a certain way, and the more consistent we are on that the more we are going to win.
"Unfortunately, in football you can shoot 30 times and concede one shot and you can lose 1-0, but I think in the long run you're going to be where you deserve to be and we have the confidence that we are on the right path.
"But as well we have all the red lights and alarms because what is coming in the second part of the season is something unprecedented and we need to be ready for it.
"There is excitement. We should be excited and we should be embracing the opportunity that we have ahead of us, understanding that we have to do much better a lot of things we are already doing really, really well."
Keep pushing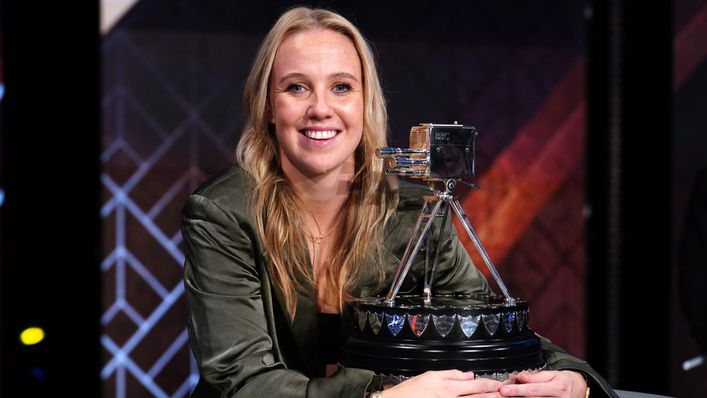 Beth Mead has urged everyone involved in women's sport to "keep pushing" after scooping the BBC Sports Personality of the Year award.
England and Arsenal star Mead, 27, won the public vote for the prestigious accolade ahead of England Test captain Ben Stokes and Olympic curling champion Eve Muirhead.
Mead scored six goals to claim the Golden Boot and Player of the Tournament award as the Lionesses won Euro 2022 in the summer.
And the Gunners striker, currently sidelined with an anterior cruciate ligament injury, said: "I'm incredibly honoured to win this award.
"I wouldn't have done it without the girls and the team that have backed me. Yes, I've got this accolade, I did my job, I scored a few goals but I wouldn't have done it without them.
"And I certainly wouldn't have done it without my mum, my dad and all my family.
"But most of all, this is for women's sport, and for women's sport heading in the right direction. So let's keep pushing girls and let's keep doing the right thing."
Charity backing
Brain injury charity Headway has welcomed the Premier League's bid to trial temporary concussion subs next season.
A joint application from the English top flight, Major League Soccer and Ligue 1 has been launched through world players' union FIFPRO and the World Leagues Forum to law-making body the International Football Association Board.
Medics at all 20 Premier League clubs have been consulted during the past four to six weeks over the current concussion protocols, where a head injury assessment is carried out on the pitch and a permanent concussion substitution used if required.
Headway chief executive Luke Griggs said: "Headway has repeatedly called for football to bring in temporary substitutes. If this is confirmed, it will be warmly welcomed.
"The evolving nature of concussion means that a 10-minute off-pitch assessment will never be foolproof.
"But it will allow medics more time to make better informed decisions, in the quiet confines of the dressing room, rather than snap judgements made on the pitch."
Seagulls will soar again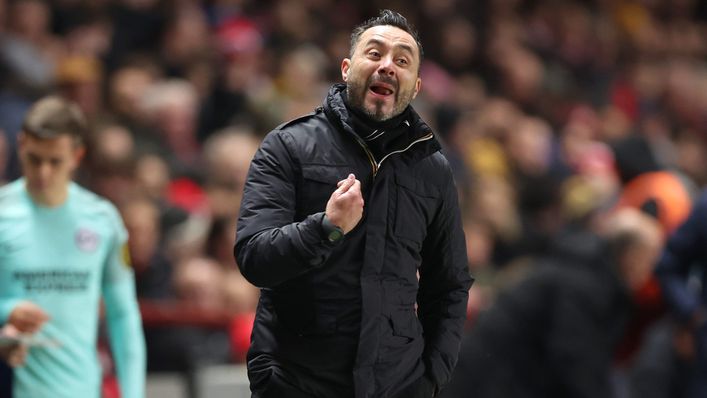 Roberto De Zerbi is confident Brighton will bounce back from their Carabao Cup exit when they face Southampton on Boxing Day.
The Seagulls were dumped out at League One Charlton last night, losing 4-3 on penalties after a goalless draw.
But they have the chance to get the result out of their system at St Mary's when the Premier League resumes on Monday.
Boss De Zerbi, 43, said: "We are Brighton, we can lose games. We had 10 or 15 chances but didn't score, so there is the possibility you can lose the game.
"But the mentality of the group is strong and we know our level, so we will be be ready for the next game against Southampton."
I Av a new job
Avram Grant is Zambia's new head coach.
The former Chelsea, Portsmouth and West Ham boss has signed a two-year deal with an option to extend his stay.
Grant, 67, said: "I was looking for the right challenge and that's why I chose Zambia.
"I came here because of the challenge and I hope when I leave I will look around and say we did a good job and made a good foundation for the future.
"I think Zambia has the potential, we have set the targets of what we want to achieve."
Going nowhere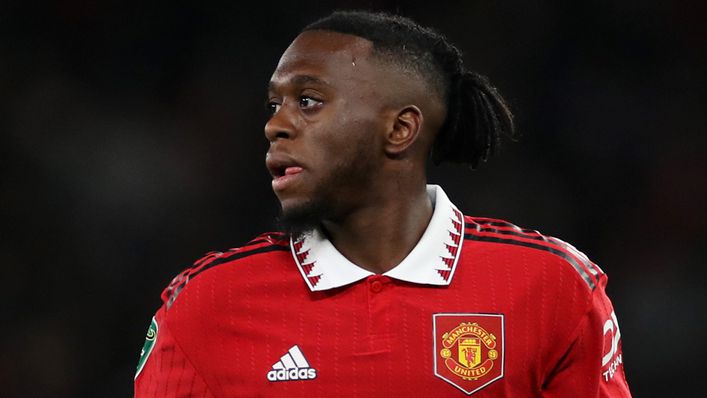 Erik ten Hag insists Aaron Wan-Bissaka has a future at Manchester United.
The right-back, 25, was widely epxected to move on during the January sales but was handed his first start of the season last night as United beat Burnley 2-0 in the Carabao Cup fourth round.
And Ten Hag was delighted to see the him tee up Christian Eriksen for the opener in the 27th minute.
The Dutchman said: "It's clear, he has a future. He had some good years here at Man United, but from the start this season he had a lot of illnesses and injuries.
"From the restart on, he's fit, he could train with the team, and you see him progressing.
"His fitness level is getting better, his performance level is getting better and I'm really happy."
Tags