LiveScore Daily: The latest football news in bite-sized chunks
Mitchell Fretton
LiveScore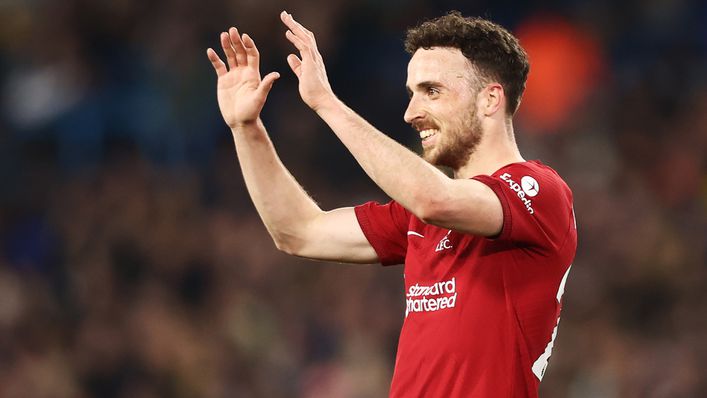 LiveScore Daily is here to deliver all the big talking points from the world of football throughout the day. Keep refreshing this page for the latest stories in bite-sized chunks.
Rampant Reds
Diogo Jota hopes Liverpool can build momentum after their Premier League win over Leeds on Monday night.
The Reds ran out emphatic 6-1 winners at Elland Road with the Portuguese forward bagging a brace to end the drought that saw him go over a year without a goal.
On his performance, he said: "It was a great feeling. Obviously as a forward I want to score, not only assist, as I've been doing this season. Hopefully I can carry on this form.
"You try to always believe in yourself but obviously when you do get the goal everything becomes easier in a player's mind."
On trying to qualify for the Champions League, the 26-year-old added: "We need to believe. While it's possible, we need to believe.
"I think this season we had great results, great wins and we didn't really follow that.
"So hopefully this time we can go on a run and win pretty much all the games."
Eidevall baffled by WSL schedule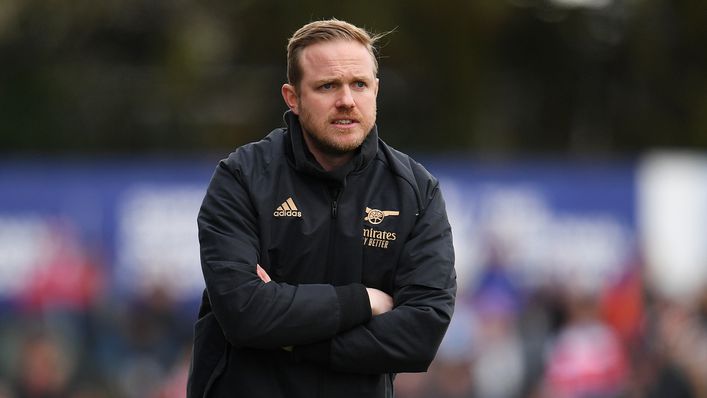 Arsenal boss Jonas Eidevall finds it "very odd" that his side have to play a midweek fixture in the Women's Super League ahead of their Champions League clash with Wolfsburg this weekend.
The Gunners are scheduled to face Manchester United on Wednesday night before they make the trip to Germany on Sunday in the semi-finals of Europe's top competition.
The 40-year-old has vented his frustrations, questioning the upcoming fixtures and referring to Chelsea's schedule in his argument.
Emma Hayes' side are not due to play before their Champions League clash with Barcelona, which Eidevall believes will be an advantage for the West Londoners.
He said: "I find it very odd that we are the only team of the two English teams that are qualified that are forced to play before our semi-final.
"I have a really hard time getting my head around that, because it's almost like you want one of the teams to have a better chance to succeed than the other.
"I can't see the reasons for it. It's something we have to look into after, for the appropriate time, because I can't see the logic."
Always close by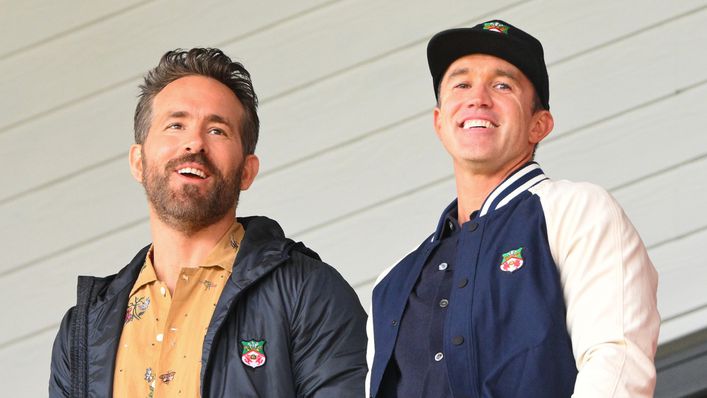 Wrexham executive director Humphrey Ker admits co-owners Ryan Reynolds and Rob McElhenney are "never out of the dressing room" as the Red Dragons push for promotion to the Football League.
The comments from Ker come after Todd Boehly reportedly spent over an hour inside Chelsea's dressing room after their defeat to Brighton last Saturday.
The Welsh side also have American owners but their executive director says their presence is always welcome.
He said: "I heard about Todd Boehly going into the Chelsea dressing room and the one thing we've tried to really foster at Wrexham is the relationship between the players, the management and the ownership.
"Rob and Ryan are never out of the dressing room, to be honest, when they are over [from the United States].
"They wait until after the game but they still have this giddy schoolboy thing that they can't believe that they are allowed in there.
"I know that kind of connection is one they are really proud of and we are really proud of.
"We hope it makes it a fun place to come and play and watch and generally a fun place to work, which has got to be a good thing."
Hatzidakis to return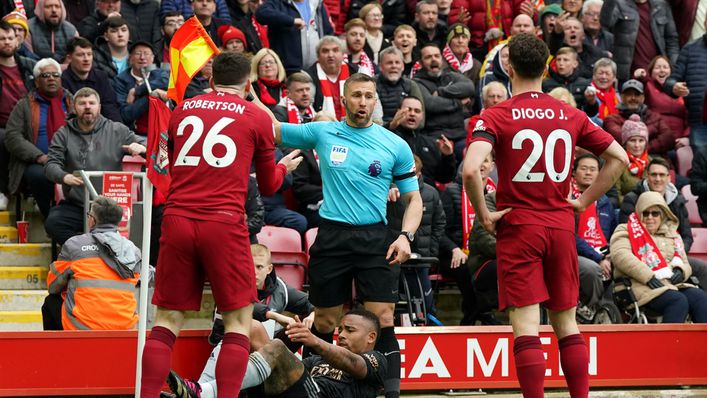 Assistant referee Constantine Hatzidakis will return to duty next week having been stood down while his clash with Liverpool defender Andy Robertson was investigated.
Hatzidakis was cleared of any violence by the Football Association after footage appeared to show him apparently elbow the Scotsman at half-time of the game against Arsenal at Anfield on April 9.
He has been designated as the assistant VAR for Leeds' hosting of fellow relegation rivals Leicester next Tuesday.
Hatzidakis is understood to have last week apologised to Robertson over a video call, with the Scotland captain accepting his explanation for what happened.
Elneny ready to play his part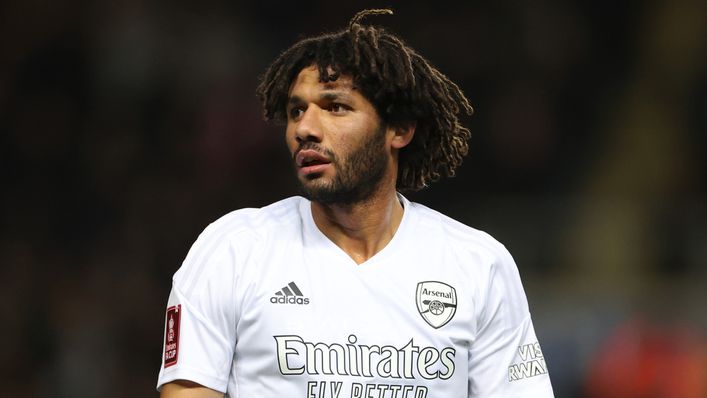 Arsenal midfielder Mohamed Elneny says he is ready to play whatever part necessary to help the Gunners win their first Premier League title since 2004.
The Egyptian has been ruled out for the rest of the season through injury but believes he can still have an impact inside the dressing room.
He said: "I'm not on the pitch but I am still a part of what is going on at the moment.
"For me, when I come to our football club every morning, it is not in my mind that I'm not playing, no injury — I come with a smile on my face, to give energy to people when they need it.
"I wilI come in every day and I try to give everything to my family, because we work as a family and I try to look after my family.
"I try to give everything to this family. To be successful. I talk to them, I listen. We discuss things football and not football."
City seek Etihad expansion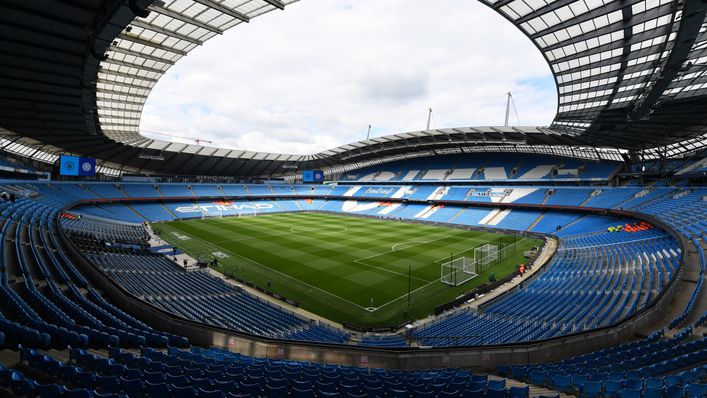 Manchester City have submitted plans to expand the Etihad Stadium to more than 60,000 seats while building a surrounding hotel and museum among other facilities.
If successful, the bid would see the Premier League champions add more than 7,000 new seats in their north stand alongside a new club shop, museum and 400-bed hotel.
The club estimate the plans will take up to three years to complete as part of a £300million investment plan in East Manchester.
City's managing director of operations Danny Wilson said: "Over several months we have been developing concepts and designs for a best-in-class fan experience at the Etihad Stadium.
"I would like to take this opportunity to thank our fans and the local community for their participation in our recent consultation not only for completing the questionnaire but for sharing their detailed comments and feedback with us.
"As with all club developments, ensuring our local community benefit is a key priority and we believe these proposals will deliver long-term economic and social opportunities."
Martinez surgery successful
Manchester United defender Lisandro Martinez has undergone successful surgery for a fractured metatarsal that has ruled him out for the rest of the season.
The 25-year-old was carried off in last Thursday's Europa League clash with Sevilla, sending a wave of anxiety and concern around Old Trafford.
The World Cup winner has now had a procedure to rectify his injury and posted on social media afterwards.
He said: "Everything went really well, thanks to God! Many thanks for all of your messages. Now focusing on the recovery."
Martinez is not expected to return until the 2023-24 campaign, leaving the Red Devils short at centre-back for their remaining fixtures.
Raphael Varane was also injured against Sevilla and will remain sidelined for a few weeks.
The responsibility at the back will now fall on Harry Maguire, who has only started seven league games so far this term.
Tags