EXCLUSIVE
Ten Hag needs to be given time to fix 'terrible' United
Mitchell Fretton
LiveScore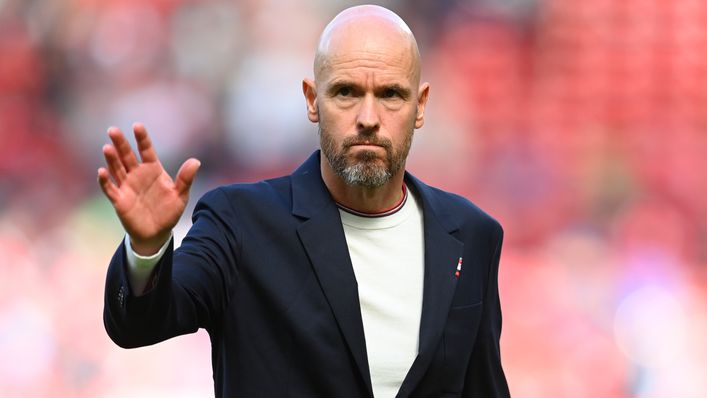 Author and football journalist Jonathan Wilson believes Manchester United must give Erik ten Hag time to bring success back to Old Trafford.
United kicked off their 2022-23 Premier League campaign with a 2-1 home defeat to Brighton and looked out of sorts in all departments.
But the deflating loss did not come as a surprise to many — least of all Wilson — who feels positive change at the Red Devils is a long way off.
He said: "It's not going to be a quick process. It's going to be three, four, five, six years in the same way it was for Alex Ferguson.
"The real fascination with United is they've only ever won the league under three managers.
"The most successful team in English history, 20 league titles, but only three have won the league — Ernest Mangnall, Matt Busby and Alex Ferguson.
"One of the reasons they're in this mess is they keep chopping and changing and there's been no consistency or philosophy.
"If there is some sort of progress and he can explain that progress, then you have to give him time."
Nightmare start at the Theatre of Dreams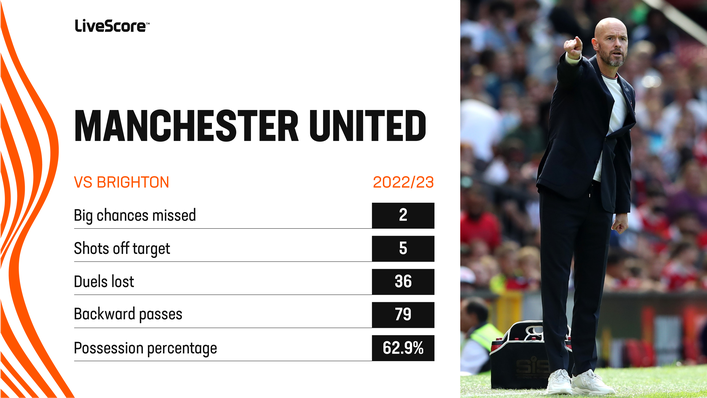 Facing Graham Potter's well-coached Seagulls, United's weaknesses were ruthlessly exposed in last Sunday's defeat at Old Trafford.
Lisandro Martinez struggled on his debut alongside the much-maligned Harry Maguire, while fellow new recruit Christian Eriksen was unable to shine in the unorthodox false nine role.
And Wilson believes it is the lack of cohesion in Ten Hag's squad that will be of most concern to the former Ajax boss.
He said: "They're terrible.
"You feel sorry for the likes of Maguire and [Marcus] Rashford because you know what they can do, but their confidence is shot, and you look at others and think, 'How are you still getting a game here?'
"They bring in Jadon Sancho who is very talented, but they buy him at the peak of his market value and make him worse. Maguire you can say the same.
"The complete lack of football understanding at the top of the club — you have this squad but none of the bits match.
"You have David de Gea who is a good shot-stopping keeper, but he can't pass, he can't play out from the back, so what do you do with him?"
When describing the boardroom failings at United, Wilson went on to say: "Nothing at the club works. When was the last time United signed a player we hadn't heard of who turned out to be perfect for them?
"They haven't done it for years because they don't have an idea of how they want to play.
"The environment the manager has come into is impossible. Everything is done by the Glazers, and it's pretty obvious they have no understanding of football."
Then and now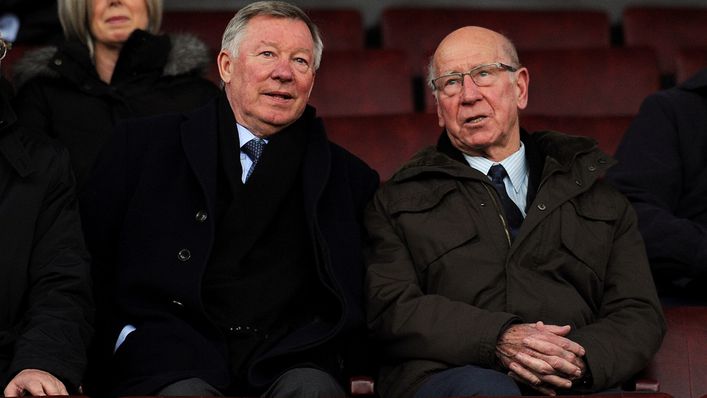 Wilson was speaking to mark the launch of his new book Two Brothers, which tells the story of English football icons Bobby and Jack Charlton.
In writing the book, Wilson found the rise and fall that has defined United's recent history is not dissimilar to the journey the club took in Bobby's playing career.
He said: "Post-1968 is the most fascinating period of Manchester United's history — they have this cathartic victory in '68, they win the European Cup 10 years after Munich and there's a sense that a quest has been achieved, and then immediately everything goes wrong.
"What's happened post-Alex Ferguson is close to what happened post-1968 — manager after manager who never really has any authority.
"When you sit in the press box at Old Trafford, you look to the left at the directors' box and see the glint of sun on Ferguson's glasses as he glowers down at the shambles in front of him.
"You wonder how any manager can cope when you have this titanic figure in Ferguson judging you at all times."
Band of brothers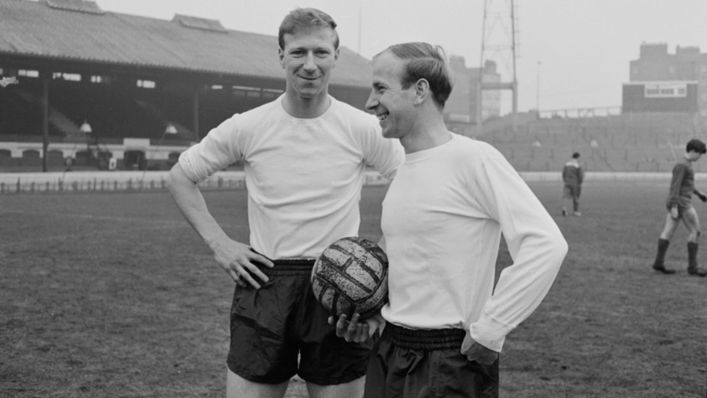 Charlton, 84, remains an icon of United's first golden era, winning three league titles and a European Cup in a 17-year spell at Old Trafford.
While his performances for England, with whom he won the World Cup in 1966 playing alongside his brother Jack, earned him the Ballon d'Or later that year.
Reflecting on the significance of their contribution to the beautiful game, Wilson added: "They are both incredibly important figures in English football, English culture. It's about trying to place them in context and say, 'What did these people mean for British culture?'.
"The fact that the Charlton brothers exist in that period of change, when football becomes a mass media event, reacting to demand that followed the World Cup win is what I think catapults football into the mainstream."
And on Bobby in particular, he summarised: "He is England's greatest ever player.
"To win the World Cup, to win the European Cup for the first time, to do so 10 years after Munich, to embody an ideal of Englishness, to score all of those goals from midfield — and yet to be a humble, modest figure with the opposite of the trendy haircut.
"His role at United was dragging them into the commercial age and being aware of the possibility of the Premier League.
"He had that commercial instinct — he was part of a board that facilitated United's stride into a very commercially aware club in terms of revenue."
United will be hoping that Ten Hag can revive the glory days that once existed first with Charlton and then Ferguson — but that time may be in the far distant future for now.
Tags