Everything you need to know about AFCON 2021
Mitchell Fretton
LiveScore
The Africa Cup of Nations returns in the new year after the tournament was delayed for a second time in the summer due to the implications of coronavirus.
Algeria won the competition last time out in 2019, with Baghdad Bounedjah scoring the only goal in a 1-0 victory over Senegal.
The tournament will be the second edition to feature 24 African teams instead of 16, with the expansion helping bring more revenue and global attraction to the continent.
LiveScore brings you all the details you need to know as we look ahead to the commencement of AFCON in January.
How will the Africa Cup of Nations work?
AFCON works in a similar format to how the European Championship operates, with 24 teams featuring in the finals.
These teams are split into six different groups of four nations.
The winner and runner-up from each group will secure their place in the last 16 of the tournament, with the four best third-placed teams also progressing into the knockout stages.
Those that do finish third in their group will be judged on the number of points they have earned with goal difference and goals scored the tiebreakers.
Should multiple teams in the same group finish on an equal number of points, then points secured in fixtures between the two sides will decide who progresses through to the knockout stages.
Where and When is AFCOn 2021?
The 2021 edition of AFCON will be held in Cameroon — the nation was supposed to host the 2019 tournament but was stripped of the honour after their preparations fell short.
Six different stadiums across five cities will play host to AFCON games, with matches being held in Yaounde, Douala, Garouda, Limbe and Bafoussam.
The first fixture will kick off on January 9 when Cameroon host Burkino Faso to mark the start of the tournament.
The group stage will be held over an 11 day period before a three-day break prior to the beginning of the knockout stages.
The quarter-finals and the semi-finals will be played in two-day stints before the final and third-place play-off are played on February 6.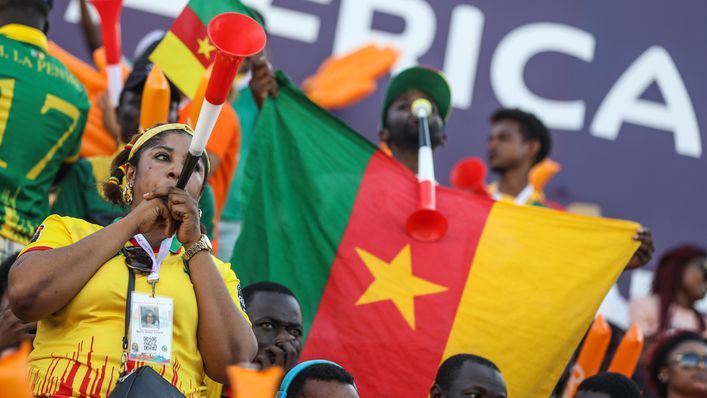 Matchday 1: January 9-12.
Matchday 2: January 13-16.
Matchday 3: January 17-20.
Round of 16: January 23-26.
Quarter-finals: January 29-30.
Semi-finals: February 2-3.
Who is in AFCON 2021?
Group A: Burkina Faso, Cameroon, Cape Verde, Ethiopia
Group B: Guinea, Malawi, Senegal, Zimbabwe
Group C: Comoros, Gabon, Ghana, Morocco
Group D: Egypt, Guinea-Bissau, Nigeria, Sudan
Group E: Algeria, Equatorial Guinea, Ivory Coast, Sierra Leone
Group F: Gambia, Mali, Mauritania, Gambia
How to watch AFCON 2021
AFCON will be shown on both Sky Sports and on the BBC in early 2022.
In addition to Sky Sports' regular broadcasting of the Premier League, the network will also be showing all 52 games live.
The BBC have secured a deal to show 10 games during AFCON, so you have plenty of choice when it comes to watching the tournament.
Each group game at the tournament will kick off at either 1pm, 4pm or 7pm (UK time).
LiveScore will also be covering the tournament so make sure to follow along with us.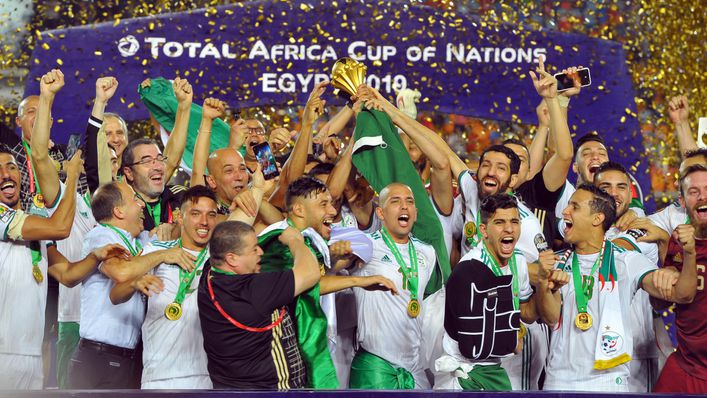 Who are the AFCON favourites?
Algeria: Riyad Mahrez captained his side to AFCON victory in 2019 and his side will be a tough opponent yet again — Algeria are unbeaten in 30 international matches, last tasting defeat back in 2018.
Senegal: Sadio Mane will be looking to propel his nation to AFCON glory for the first time.
Senegal have some excellent players amongst their ranks, including Chelsea's Edouard Mendy and Napoli's Kalidou Koulibaly.
Morocco: Youssef En-Nesyri's side may be dark horses for the tournament, but they quietly went about their business during the World Cup qualifiers.
The absence of Hakim Ziyech from the squad may weaken Morocco, but they are still a strong outfit.
Cameroon: The AFCON 2017 champions will be hoping to reclaim the trophy on home soil in 2022.
Bayern Munich's Eric Maxim Choupo-Moting will give his side a wealth of experience at the top level as they look to claim victory.
Egypt: Mohamed Salah is one of Europe's top finishers and will be desperate to lead his side into battle in the coming weeks.
Egypt were eliminated by South Africa in 2019 and they will be hoping to avoid a repeat of any misfortunes this time around.
Nigeria: The Super Eagles have been in disarray over the last few months and, with management changing hands so close to the tournament, Nigeria may struggle to settle in Cameroon.
Regardless, they boast a talented squad and will be a tough match for any team that they face.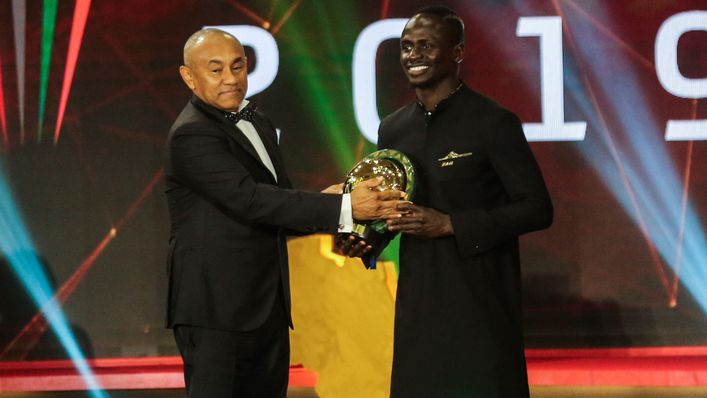 How does this affect the Premier League?
Premier League clubs are set to suffer up to six games without some of their star players when AFCON begins.
Most sides have managed to keep their players until the very last moment, with the majority jetting off to their camps at the conclusion of Matchday 21.
With the title race being fiercely competitive this season, clubs such as Liverpool and Chelsea are reluctant to send their star players to the tournament.
But with the confirmation that AFCON will definitely be taking place in January and February, clubs will have to make do without their African players for a while.
The earliest date that players will be able to return to the Premier League is January 20, when the group stages end.
However, some clubs could be without players until after the final on February 6, meaning they could miss up to three Premier League matches.
Tags