All you need to know about Sir Jim Ratcliffe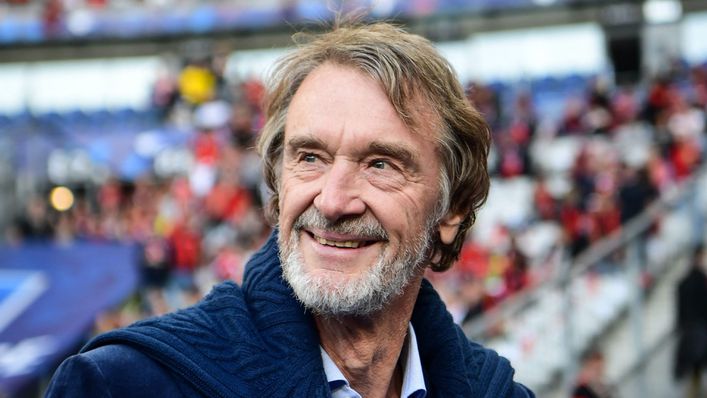 At a time when Manchester United are battling for glory on the pitch, a fight to take ownership of the club is being waged off it.
The Glazer family finally look set to sell the Premier League giants and leading the race is lifelong fan Sir Jim Ratcliffe.
Brought up in a council house in Greater Manchester before becoming a huge success in the business world, Ratcliffe is a self-made billionaire.
Ahead of this evening's Carabao Cup semi-final clash with Nottingham Forest, we turn the spotlight on the man who could soon be calling the shots at Old Trafford.
Ideal owner
If you were looking to invent a prototype of an ideal Manchester United owner in 2023, someone like Ratcliffe would likely be the end result.
He ticks the boxes of coming from the area, being a lifelong fan and, perhaps most importantly, having a multi-billion pound fortune.
After starting his career at Esso and then working for a private equity firm, Ratcliffe would go on to form INEOS, who became one of the biggest chemical companies in the world.
His personal wealth is currently an estimated £12.7billion.
The 70-year old bought the Ligue 1 club Nice in 2019 through INEOS, who also own the Swiss team FC Lausanne-Sport.
Ratcliffe now looks set to launch a bid for Manchester United, but had things turned out differently, he could have already been the owner of a Premier League outfit.
Chelsea bid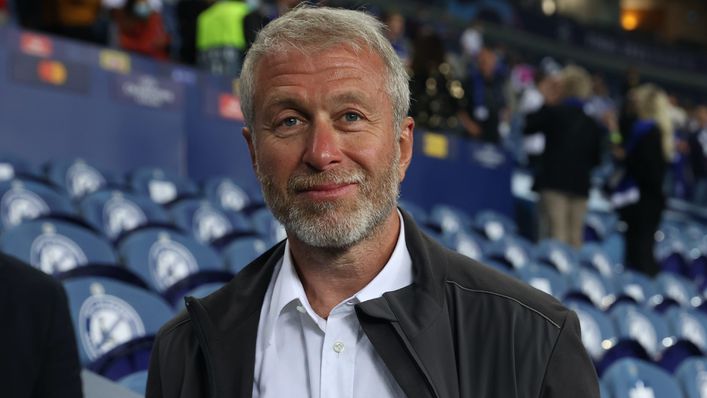 Back in 2019, Ratcliffe held discussions about buying Chelsea from Roman Abramovich but could not agree on a valuation.
When the London club was put up for sale last year, he made a late offer of £4billion, only to see Todd Boehly's bid prove successful.
That might be for the best, as it seems that the businessman has always had his sights set on United.
Speaking about the Glazers in October, Ratcliffe said: "They don't want to sell it. It's owned by the six children of the father and they don't want to sell it.
"If it had been for sale in the summer then, yes, we would have probably had a go following on from the Chelsea thing, but we can't sit around hoping that one day Manchester United will become available."
It would seem that Ratcliffe's Chelsea pursuit was in part influenced by the lack of availability of the club that he really wanted.
With his first choice now very much available, that situation has shifted dramatically.
Glazer sale
With talk of a possible sale of United building over the last year, Ratcliffe officially announced his interest earlier this month.
Reports claim that the Glazers are looking for a full sale, with formal bids expected to be required by mid-February.
Competition is likely to be fierce, if exclusive.
There is said to be interest from the US and Middle East, but with a suggested valuation of £8bn, only the extremely rich need apply.
This is especially true considering that any new owners will be expected to spend more money on the areas within the club that require improvement.
These include the squad, training ground and most expensive of all, Old Trafford itself.
Even for someone as rich as Ratcliffe, the numbers may not necessarily add up when it comes to buying his beloved club.
French experience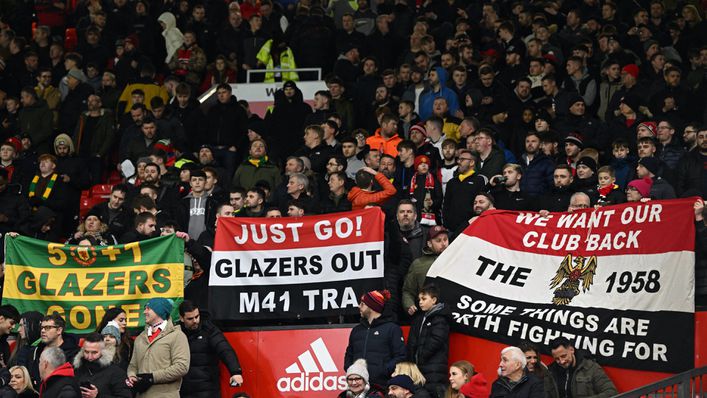 Given Ratcliffe's background, Red Devils fans are likely to favour his bid over other interested parties.
Adding to the appeal of an INEOS bid is the fact that they have experience of club ownership at Nice.
It would be wrong to describe their spell in charge of the French club as any kind of success and indeed, it has often been chaotic.
Currently tenth in Ligue 1, they are currently without a permanent manager after sacking Lucien Favre.
Should Ratcliffe's bid prove successful, supporters will hope that INEOS will have learned some valuable lessons from their time at Nice, though it is worth remembering that they are clubs with very different objectives.
Such is the frustration of United fans at the Glazer's ownership, almost any buyers will be looked on as an improvement.
Should it be Ratcliffe, then this local boy made good is sure to get a particularly warm welcome.
Tags