In Focus: De Gea desire to extend Old Trafford stay looks doomed
David de Gea is said to be willing to take a pay cut to stay at Manchester United, should the club decide to retain him.
The 32-year old arrived at Old Trafford way back in 2011 under the leadership of the great Sir Alex Ferguson.
De Gea has helped the team to win several honours and has amassed a number of personal accolades, but the qualities expected from a top goalkeeper have shifted in recent years.
Ahead of United's Carabao Cup semi-final first-leg against Nottingham Forest this evening, we take a look at what the future holds for the Spanish shot-stopper.
Still confident
Before the Red Devils' trip to Arsenal in the Premier League last weekend, De Gea was in a confident mood regarding his performance levels.
He said: "I don't have to show anything, I have shown already for many years my qualities. I know people love to talk, but I'm used to that.
"I'm just performing as well as I can, helping the team and trying my best all the time. Experience makes it easier to block out the noise."
De Gea's subsequent performance highlighted where his game remains strong, while also revealing the weaknesses which could eventually prompt his club to seek a replacement.
With the score at 2-2, he showed that his reflexes are still sharp with a late low save to deny Eddie Nketiah from point-blank range.
Yet the Arsenal striker would ultimately score a late winner, with the experienced keeper singled out for criticism following the defeat.
Distribution issues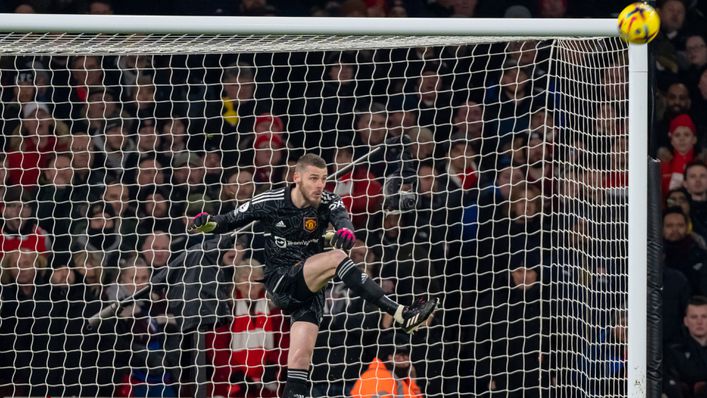 The biggest flaw in De Gea's game these days is unquestionably his distribution — and that was highlighted on an afternoon when the Gunners put United under sustained pressure.
Erik ten Hag's team often found themselves having to pass the ball back to their goalkeeper, showing up how uncomfortable the La Roja international can be with the ball at his feet.
Arsenal's first goal followed an ill-conceived pass out from De Gea to Aaron Wan-Bissaka. The hosts won a corner and from the resulting possession, levelled the scores at 1-1.
Another issue the No1 suffers from is a failure to deal with crosses.
This was demonstrated late in the game when the ball hit the defending Bruno Fernandes and looped up in the air, presenting De Gea with a seemingly easy opportunity to catch the ball and regain possession.
Instead he punched the ball in an unconvincing manner and put more pressure on his team, despite there being no opposition attackers challenging him.
Contract situation
De Gea is on a bumper £375,000-a-week contract that was signed in 2019 and will expire this summer.
The club had the option of automatically extending that contract by a year but passed up the chance, even though they did just that for Diogo Dalot, Luke Shaw, Fred and Marcus Rashford in December.
If De Gea wants to stay in Manchester, he will have to do so on a significantly reduced salary — though he is said to be willing to take a pay cut.
This demonstrates how the power dynamic has changed between club and player. Once linked with huge moves to the likes of Real Madrid and PSG, the Premier League giants had to offer a vast salary to just to keep hold of their keeper.
Now, even with the option of reducing their wage bill, United are considering whether it is time to bring in a new face between the sticks.
End days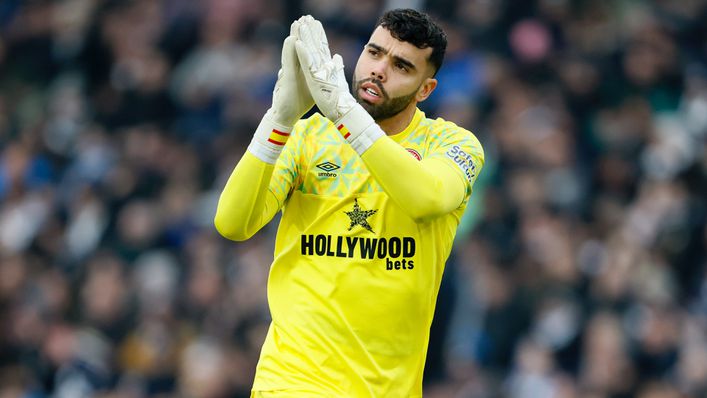 De Gea has won the Premier League, Europa League and both domestic cups during his lengthy stay at Old Trafford. He ranks tenth for the most appearances for the club and has been named in the PFA Team of the Year on five occasions.
His legacy is secured, but it could also be soured if the club keep him beyond his time, which arguably was some years ago.
Though his shot saving ability remains intact, De Gea does not possess the distribution skills of the likes of Alisson, Ederson or Aaron Ramsdale.
With Ten Hag committed to playing out from the back, he may opt to sign a stopper with a different skillset such as Brentford's David Raya, who could be available on a free transfer this summer.
The game has evolved and what is considered to be important attributes for a goalkeeper, have altered.
De Gea's last cap for Spain came in 2020 and his final appearance for United could well come in 2023.
Tags