Zidane would be 'perfect' for Brazil as France keep him waiting
John Skilbeck
Stats Perform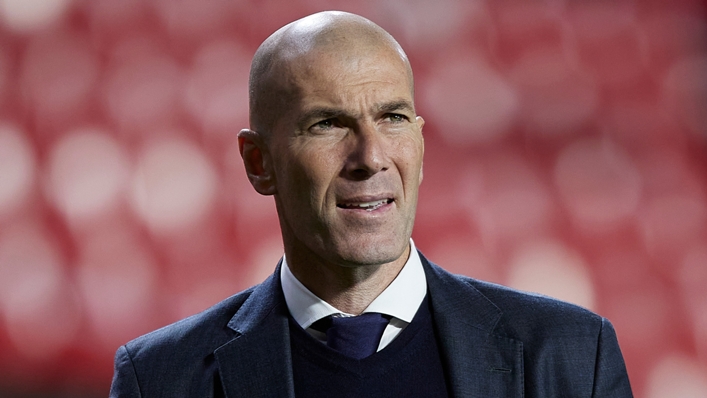 Zinedine Zidane saw an obvious route back into coaching blocked off when France elected to stick with Didier Deschamps, raising the question of where the former Real Madrid boss could end up.
News came through on Saturday of a new deal for Deschamps that keeps him with France through to the 2026 World Cup.
Had Deschamps been unable to agree terms with the French Football Federation, or elected to walk away after his team's World Cup final penalty shoot-out defeat to Argentina, it seemed Zidane would have been the obvious choice as his successor.
Now, however, he must wait for the chance to coach his country, if it ever arrives, but Zidane should not give up hope of working at the top level in international football.
According to former Brazil playmaker Juninho Pernambucano, coaching the Selecao would be a "perfect" role for the 50-year-old former Ballon d'Or winner.
It has been a long-standing tradition for only Brazilians to be head coach of their national team, but ex-Lyon star Juninho thinks an exception should be made for Zidane.
Tite stepped down after Brazil's World Cup quarter-final exit, creating the current vacancy.
"Football is a democratic sport. Everyone can participate, although the priority will always be a coach from your country, who knows the local football," Juninho told French broadcaster RMC.
"But if today you don't have a name that is unanimous in Brazil, why not look outside? But you can't take someone outside because you're going to propose a huge contract."
Juninho floated the name of Fernando Diniz, who is head coach of Fluminense and "makes his team play in an incredible way".
Unlike Zidane, however, Diniz has yet to win major silverware as a coach.
"I see Zidane as the perfect coach for Brazil," Juninho added.
Speaking in October, Zidane, who has won three Champions League titles as a coach, said he was looking to get back into work.
He had been linked with Juventus and Paris Saint-Germain, and club opportunities may be presented now it is clear he will not be stepping into the France job.
"Do I miss the coaching suit? No, I'm not far away," Zidane said. "We're waiting, we're waiting a little bit. Soon, soon."
Tags