Zidane, Mourinho, Capello, Bale, Keane and Figo team up on new UEFA board
John Skilbeck
Stats Perform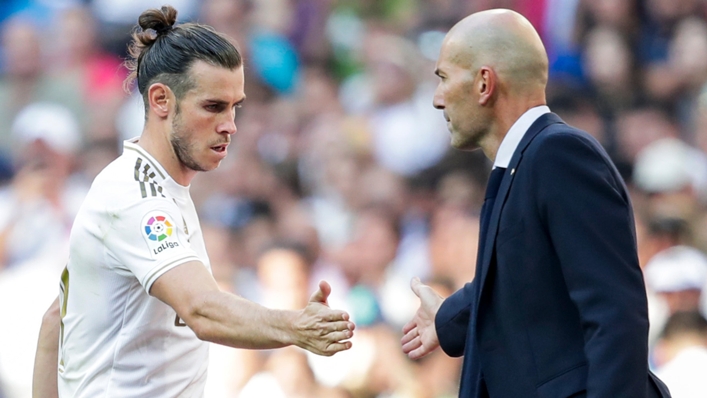 A star-studded panel of Europe-based legends will be urged to "protect the game of football" by giving expert insight into hot topics including VAR and handball at a UEFA summit on Monday.
Coaches including Jose Mourinho, Fabio Capello, Zinedine Zidane, Carlo Ancelotti, Gareth Southgate and Fabio Capello have joined the 24-man UEFA football board, along with superstar former players Paolo Maldini, Luis Figo, Gareth Bale, Rio Ferdinand, Michael Laudrup, Philipp Lahm and Robbie Keane.
There is one non-European on the board, with Inter's Argentine vice-president Javier Zanetti joining a throng that also includes former Germany team-mates Rudi Voller and Jurgen Klinsmann, plus Netherlands boss Ronald Koeman, Rafael Benitez, Patrick Vieira and Eric Abidal.
The noticeably all-male board will hold its first meeting at UEFA's European House of Football headquarters on Monday.
European football's governing body said the group will "give an institutional yet independent voice of experience and expertise on fundamental football-related topics".
UEFA president Aleksander Ceferin said: "UEFA is delighted to see that the very ones who have shaped the game's history with their talents and philosophy through decades are gathered again around our common goal – to protect the game of football and its essential values. As we always say: football first!"
Ceferin is campaigning for clarity on football's handball rules, having recently described the law as "really obscure".
"No one understands it any more," Ceferin said. "So we really need a conversation here, finding solutions and clarifying some issues."
He said that would be an issue for the football board to look at, and it was confirmed on Thursday as being on the agenda for the meeting, along with discussions about the video assistant referee system, player behaviour and medical issues.
UEFA said its technical director and chief of football Zvonimir Boban would chair Monday's meeting, although he is not a member of the new board.
UEFA football board members: Jose Mourinho (Portugal), Carlo Ancelotti (Italy), Zinedine Zidane (France), Paolo Maldini (Italy), Fabio Capello (Italy), Javier Zanetti (Argentina), Luis Figo (Portugal), Philipp Lahm (Germany), Ronald Koeman (Netherlands), Gareth Southgate (England), Rio Ferdinand (England), Michael Laudrup (Denmark), Rafael Benitez (Spain), Roberto Martinez (Spain)
Predrag Mijatovic (Montenegro), Jurgen Klinsmann (Germany), Rudi Voller (Germany), Petr Cech (Czech Republic), Juan Mata (Spain), Robbie Keane (Republic of Ireland), Patrick Vieira (France), Henrik Larsson (Sweden), Eric Abidal (France), Gareth Bale (Wales).
Tags