Potter acknowledges Chelsea luck as he hopes to continue revival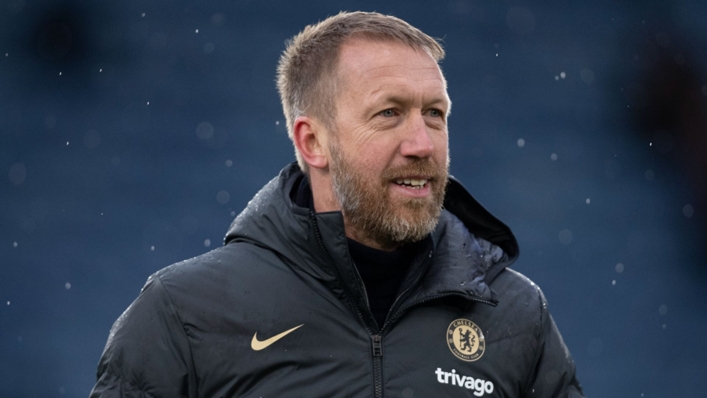 Graham Potter acknowledged Chelsea's turnaround in form has involved an element of luck, though he also praised the "fight" of his players as he bids to continue the team's recent revival.
The Blues have won their last three games across all competitions, having previously struggled to string together a run of results since the mid-season restart.
Progress to the Champions League quarter-finals – where they have been rewarded with a tie against holders Real Madrid – has helped to ease the immediate pressure on Potter.
But ahead of Chelsea's final game before the March international break, a clash against Everton at home in the Premier League, Potter acknowledged his side had still needed the wind to blow their way in recent weeks.
"You need luck," he said after the wins over Leeds United, Borussia Dortmund and Leicester City.
"As much as you can be good, it is important to be lucky.
"But you can't wait for that to come around and sometimes you have to fight through the storm.
"We've come out of it with three wins, but we need to carry that form on. Now there are three points up for grabs against a tough team."
Pressed on drawing Real Madrid in the Champions League, a few days after he outlined his desire to lead the Blues to success in the competition, Potter insisted his focus was the Everton fixture on Saturday.
But on the subject of ex-Toffees boss Carlo Ancelotti, who is chasing back-to-back triumphs with the Spanish side in Europe, he was unequivocal in his praise.
"I've played against him when he was at Everton," he added. "He is a gentleman and there's nothing I can say in terms of the respect I have for what he's achieved in his career.
"I think the length of time he's had between Champions League wins – twenty years – is incredible.
"[But] where we are now is to focus on Everton. They play to their strengths and that is what we must focus on."
Tags