Yamal becomes youngest player to make Barca squad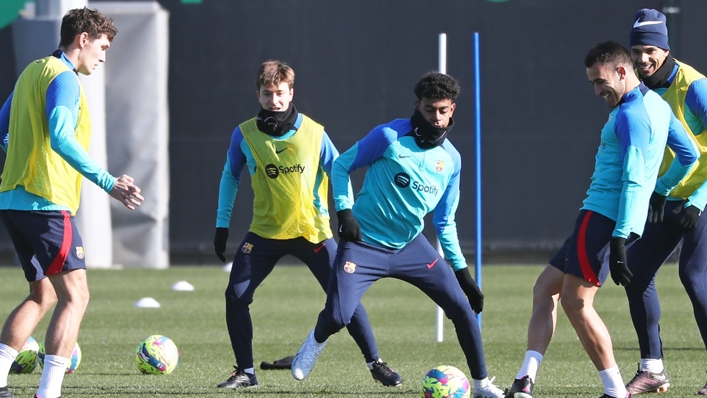 Xavi described 15-year-old Lamine Yamal as fearless after the winger became the youngest player to be included in Barcelona's squad for a competitive game.
Yamal, a La Masia product who will turn 16 in July, could become the youngest player to feature for Barca when they face Atletico Madrid at Camp Nou on Sunday.
The Spain Under-19 international is already the youngest player to be named in an official Blaugrana matchday squad, but Xavi is confident he can make an impact if called upon.
"He is a player who can help us because he is talented," Xavi said on Saturday. "He has a lot of personality, he can play one-on-one, he is strong and I am convinced that he can help us.
"I have spoken with him and he is grateful and happy. If the circumstances arise that he can help us, he is prepared."
Asked if Yamal reminded him of any former Barca greats, Xavi said: "He's an innate talent.
"With the new generations, the difference from my era is that they have no fear. Lamine is different... he has attributes from various players, I don't see a direct comparison."
Tags