World Cup 2022: Every kit that will be worn in Qatar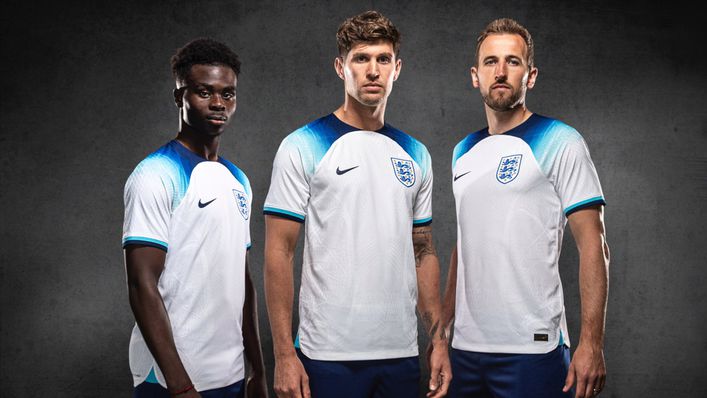 The very first winter World Cup is less than a month away and countries are releasing their kits for the 2022 event.
We have collated all of the home and away strips that have been revealed so far so you know exactly what to look out for come November 20.
Group A
Qatar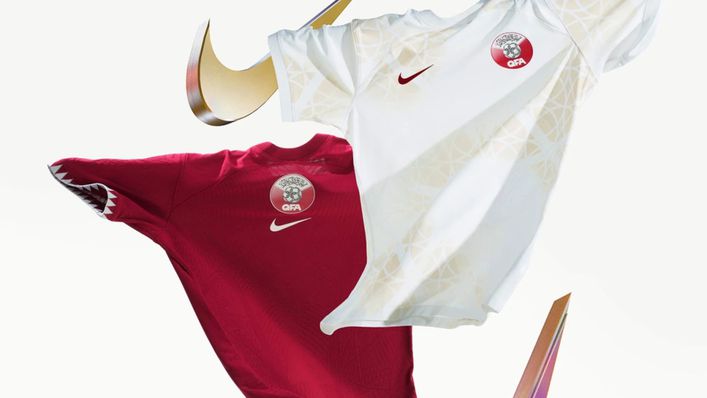 Qatar will wear a red home kit and a plain white away kit as the hosts play in the World Cup for the first time.
Ecuador
Ecuador have three kits for their fourth appearance at a World Cup — a plain yellow home strip, a blue away shirt with patterns and a white third choice.
Senegal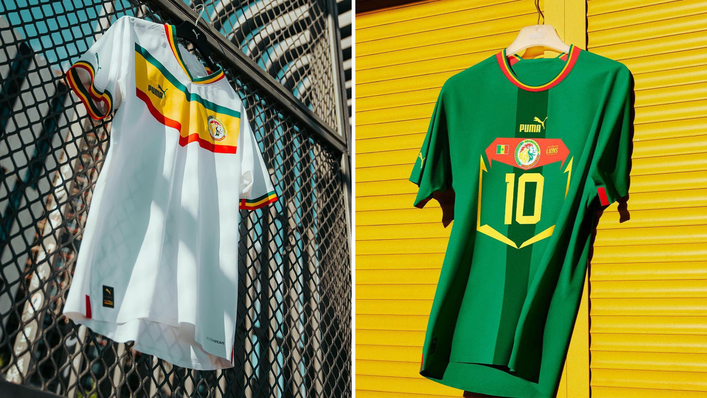 Senegal's home kit is white with a yellow hoop across the chest, while their away one is green with the badge, maker's name and number all in the middle.
Netherlands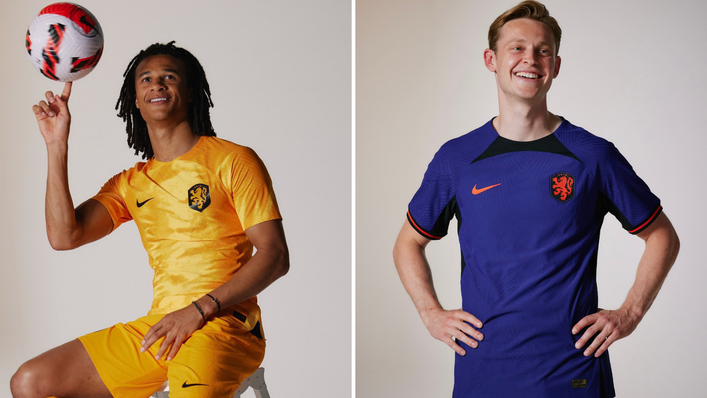 The Netherlands return to the World Cup after missing the 2018 edition and have a bold home kit with different shades of orange, while they will wear a smart blue away strip.
Group B
England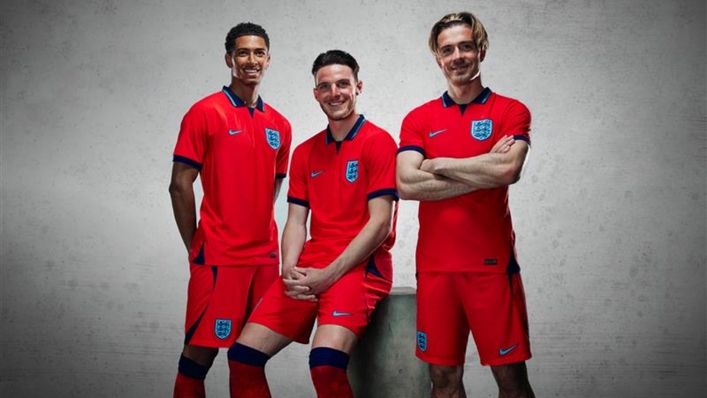 England's home kit is white with blue splashes on the shoulders, while the away kit is red with a blue collar and sure to be popular with fans.
Iran
Iran are yet to confirm their kits for the 2022 World Cup.
USA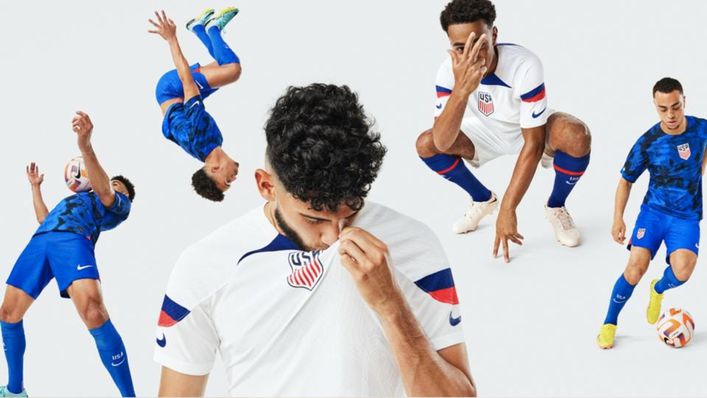 The United States' home kit is white with a block of blue under the collar, while their away option is blue.
Wales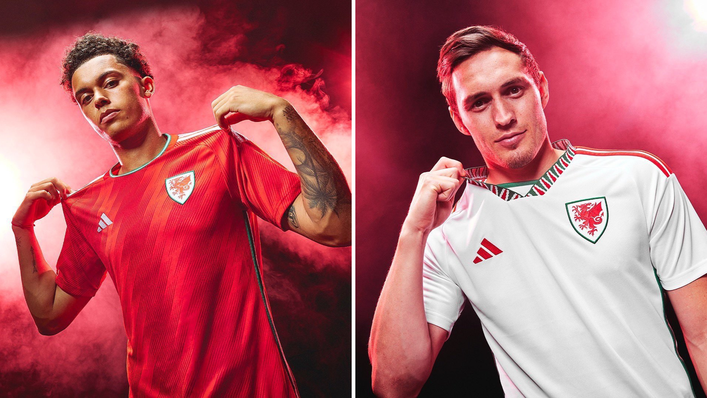 Adidas have pulled out two smart kits for Wales' first World Cup in 64 years — a traditional red home effort with a white away design.
Group C
Argentina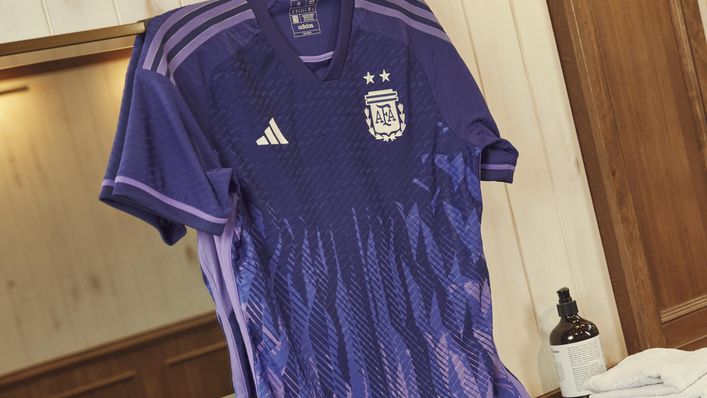 Argentina's traditional blue and white home kit will be complemented by a two-tone purple away strip in Qatar.
Saudi Arabia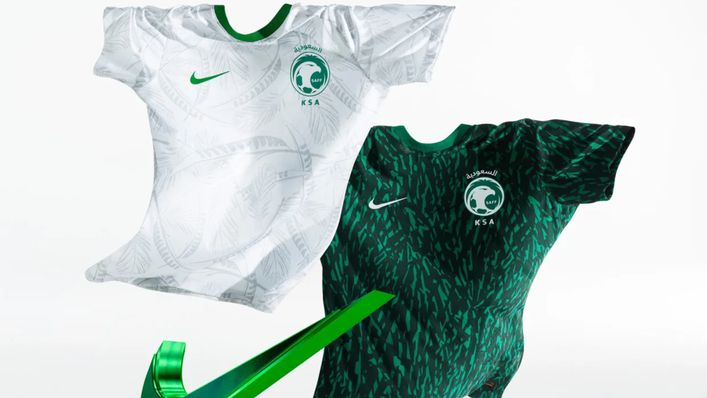 Saudi Arabia will have two of the smartest kits in Qatar. Their dark green home jersey has light green marks on it, while the white away version also has a light pattern.
Mexico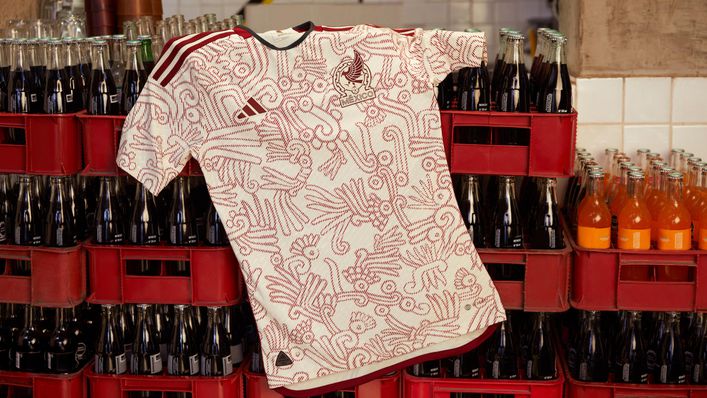 Mexico's home kit is two shades of their usual green, while their away strip has an Aztec pattern.
Poland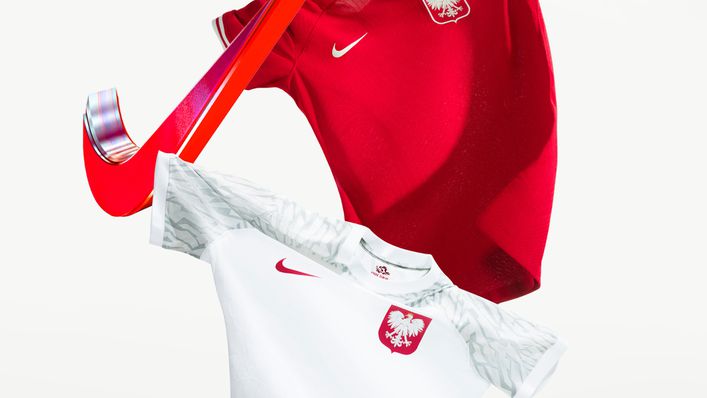 There are no frills with Poland's two kits, an all-red home shirt backed up by a white away top.
Group D
France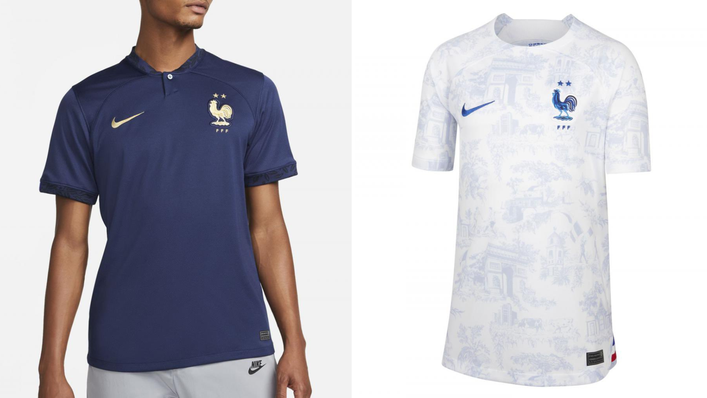 France stick with the dark shade of blue that they won the 2018 World Cup wearing, albeit with a buttoned collar, while a plain white away kit is the order of the day.
Australia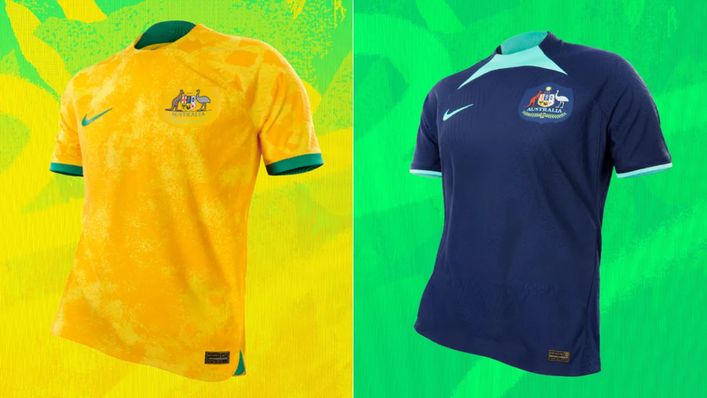 Australia's home shirt comes with different smudges of yellow across it, while their navy away kit has a turquoise trim at the top.
Denmark
Denmark's dark red home strip includes a dark red badge, while they have a similarly all-white away one and black third effort.
Tunisia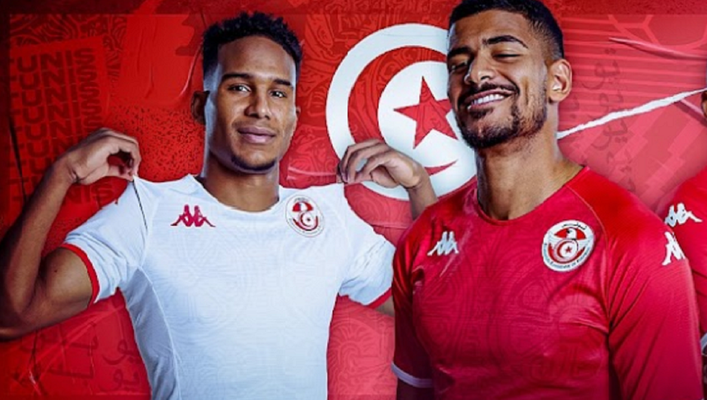 Tunisia are yet to release their kits for the tournament.
Group E
Spain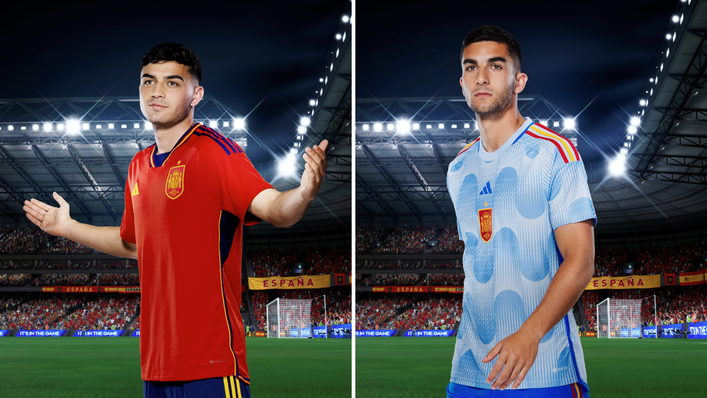 Spain's usual red home strip goes together with a light blue away effort — a colour they have never worn before.
Costa Rica
New Balance's only World Cup kits are two very basic Costa Rica efforts, with blue sleeves on red and white shirts.
Germany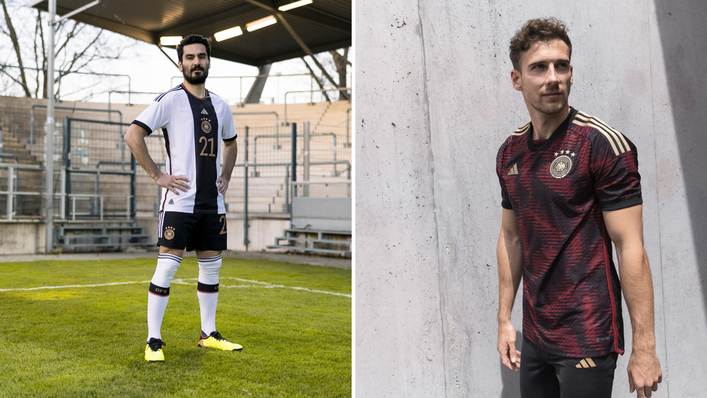 Germany's usual white home strip has a thick black stripe down the middle, while they have a more jazzy red away top.
Japan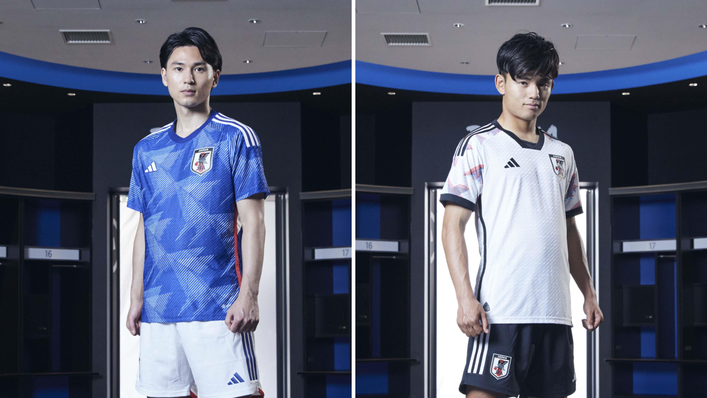 Japan's home kit is one of the best at the tournament with different shaded triangles of white and blue, while their second strip is a basic white number.
Group F
Belgium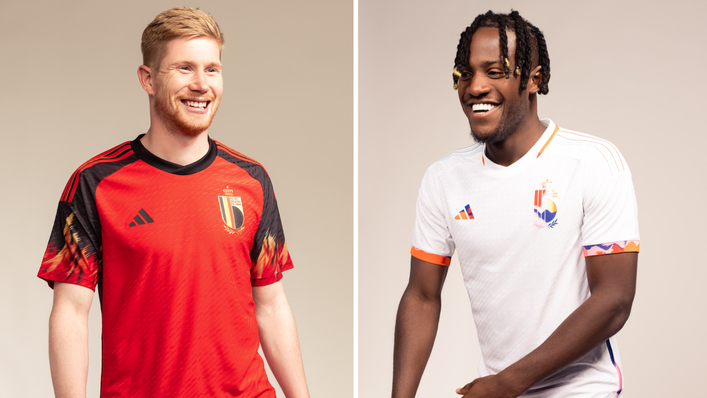 Belgium's plain red shirt is dominated by the flames incorporated on to the otherwise all-black sleeves, while they will wear a plain white away strip with some colourful extras.
Canada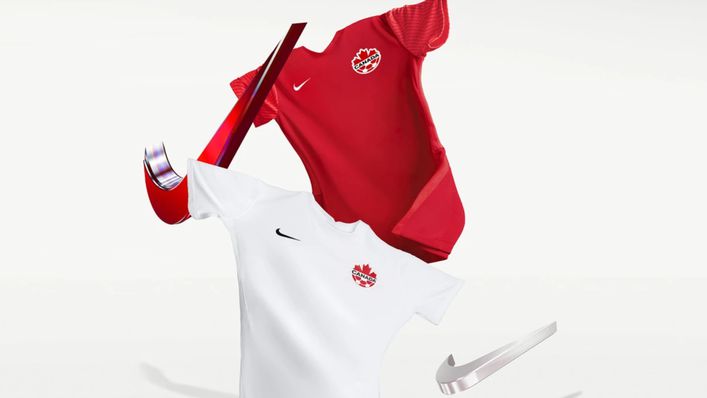 Canada are the only team at the World Cup who will not get a new kit. Les Rouges have earned qualification to the global showpiece for the first time since 1986.
Morocco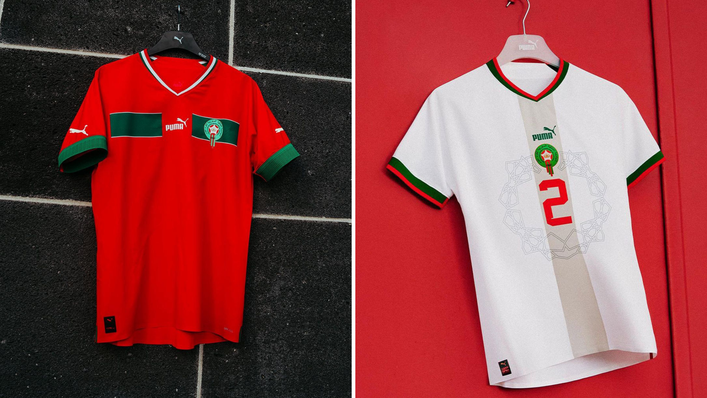 Morocco will wear a smart red home shirt and their all-white away number is a beauty.
Croatia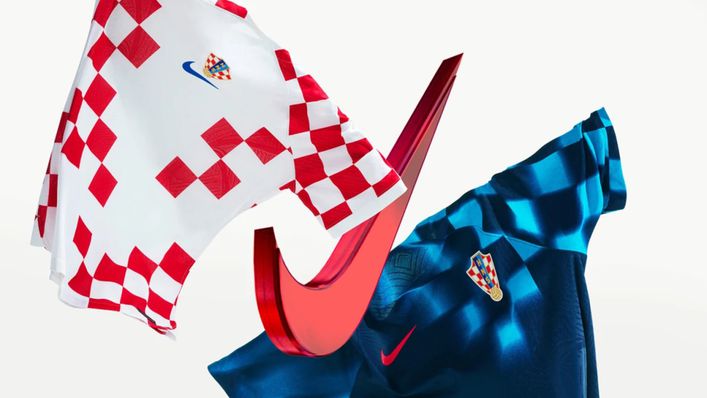 Croatia's traditional red and white squared home kit has a new twist with white patches all over it, while the away kit is mainly blue apart from similar patterns on the shoulders.
Group G
Brazil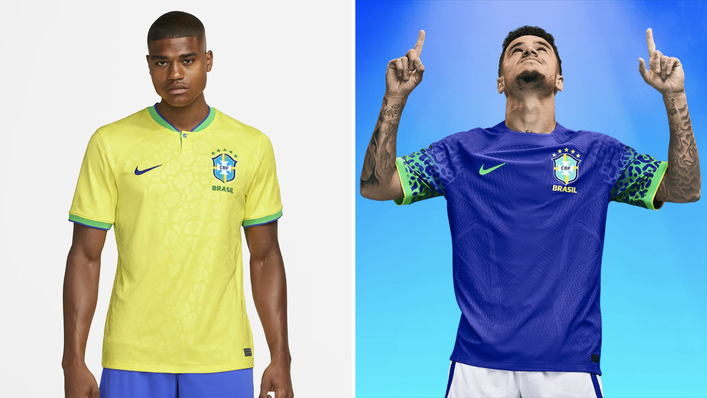 There is no messing around from Brazil with their traditional yellow home shirt and a blue away one, with some interesting sleeves, to go alongside it.
Serbia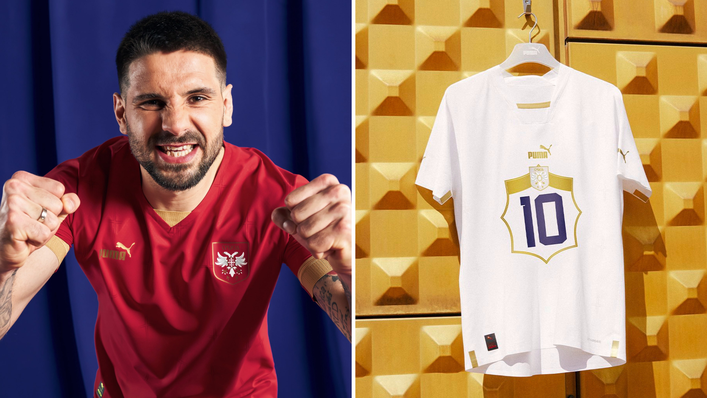 Serbia's home kit is dark red and their away shirt, like the other PUMA designs, is an interesting twist on the norm.
Switzerland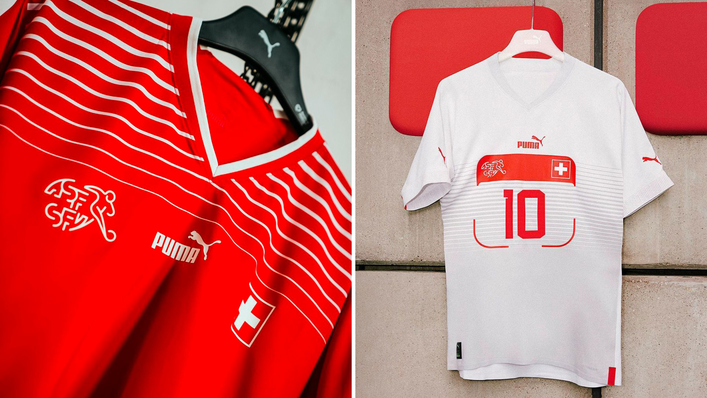 Switzerland's home shirt is red with thin white lines at the top, while the all white away kit has the number, badge and maker's name all in the middle as per PUMA's style this winter.
Cameroon
Cameroon are yet to announce their two kits.
Group H
Portugal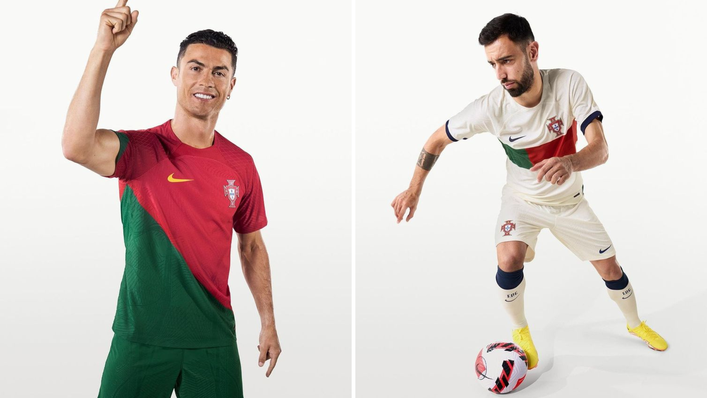 Portugal's red and green home kit has proven controversial, but their white away one with a hoop across the chest is smart.
Ghana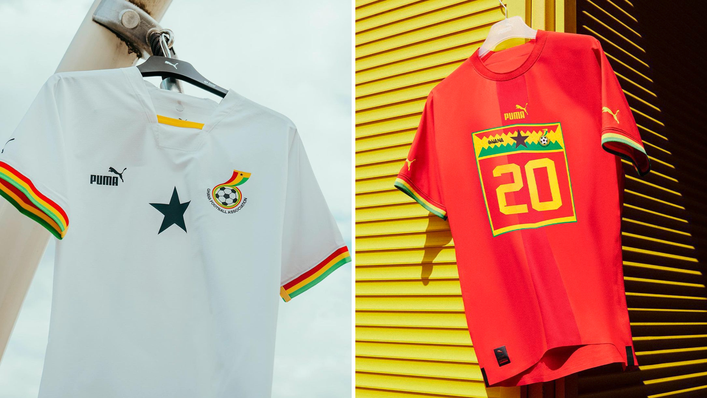 Ghana's plain white home shirt offers very little, while their bright red away shirt is certainly striking.
Uruguay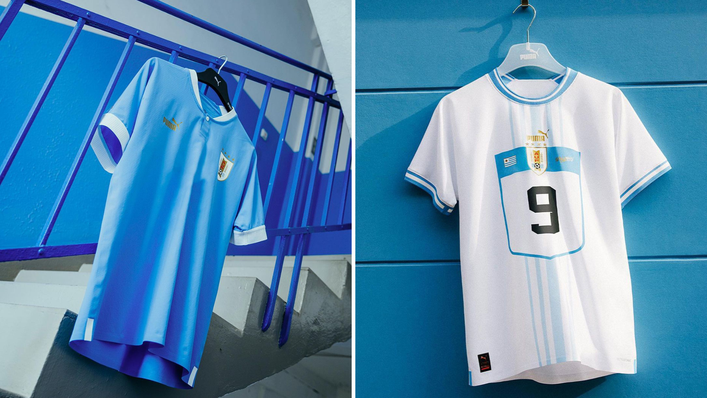 Uruguay's white away kit with a light blue trim is one of PUMA's smarter efforts alongside their traditional home strip.
South Korea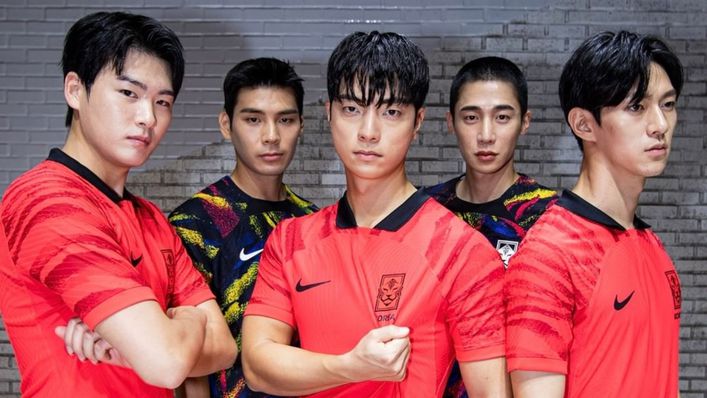 South Korea's simple salmon home kit is a stark contrast to their black away one, complete with splashes of yellow, red and blue.
Tags