Women's Euro 2022: Quirky rules you may not know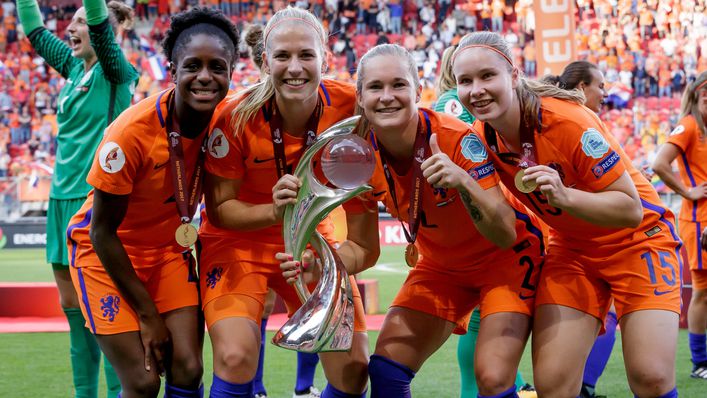 Women's Euro 2022 is set to provide a thrilling summer of action and UEFA have a very specific set of rules for the 16 participating teams to follow.
The Netherlands will be aiming to defend their European title, while hosts England will hope to win the tournament for the first time.
From super-flash interviews to how many substitutes can warm up together, we have highlighted some of the key regulations you may not be aware of.
All square
In the case that two teams facing each other in their final group games are level on points and draw the match, their position in the group is determined by a penalty shootout.
This has yet to occur in the Euros but it has in the Women's Under-19 Championship when Sweden beat Italy 4-2 on penalties having conceded in added time to draw the match 3-3 in 2003.
If another nation finishes on the same number of points or the two sides who tied are not playing each other, normal tie-break rules apply.
Head-to-head records are considered before taking goal difference into account, while it could go as far as taking disciplinary points or national team coefficient rankings to decide who comes out on top.
Start over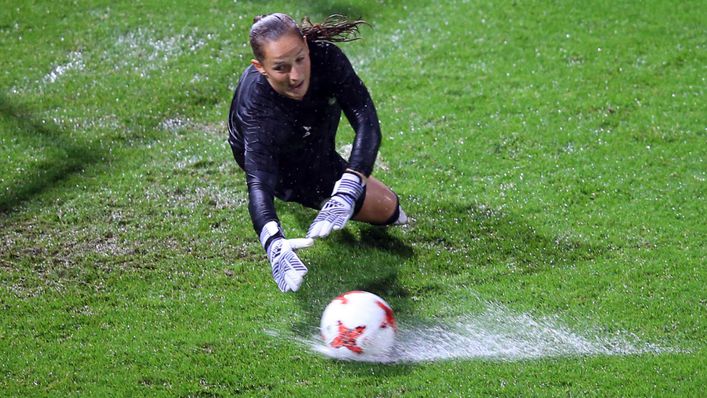 If a match cannot start or be played in full, the rules state that the fixture shall be played or completed the next day at the same venue if possible.
In Euro 2017, Denmark and Germany were unable to play their quarter-final due to heavy rain with it kicking off the following day instead.
If a match was to be abandoned, it would continue at the minute the game stopped, while teams would be allowed to change players for the rescheduled fixture aside from a few exceptions.
Players who are substituted during or suspended for the original contest cannot take part, as well as any who were sent off.
Also, teams can make only the number of substitutions they were entitled to when the match was abandoned and yellow cards from the original game remain valid.
Warming up
Each nation has a maximum of 23 people allowed on or next to the substitutes' bench — 12 players and 11 officials, including a team doctor.
The referee determines where they are allowed to warm up — behind the assistant referee or goal — and how many can do so together.
In principle, three players per team are allowed to warm up simultaneously alongside the fitness coach unless the referee grants permission for more.
Squad numbers
Shirt numbers between 1 and 23 are allocated to the players in each squad.
No1 must be worn by the goalkeeper, with the other 22 numbers at the teams' discretion.
Media duties
Following the completion of a match, some players will be required to face the media.
One person from each side must speak immediately to the host broadcaster before they head for the tunnel — known as a super-flash interview.
The Player of the Match must also be made available for an additional super-flash interview before they begin their recovery.
LiveScore Bet Squads
Some of the biggest stars in women's football are hunting for glory at Euro 2022 — and you can earn cash when they perform with Squads, our fantastic free-to-play game.
After opting in at LiveScore Bet, simply follow the prompts to reveal your randomly generated players for the upcoming round of games before spinning the wheel to see your personalised 'reward amount'.
Once that is done, it is just a case of sitting back and cheering on your players — because every time a member of your Squad scores, you net a cash reward!
T&Cs apply. Click HERE for more information.
Tags