Women's Champions League coverage to go largely behind paywall
Robert O'Connor
Press Association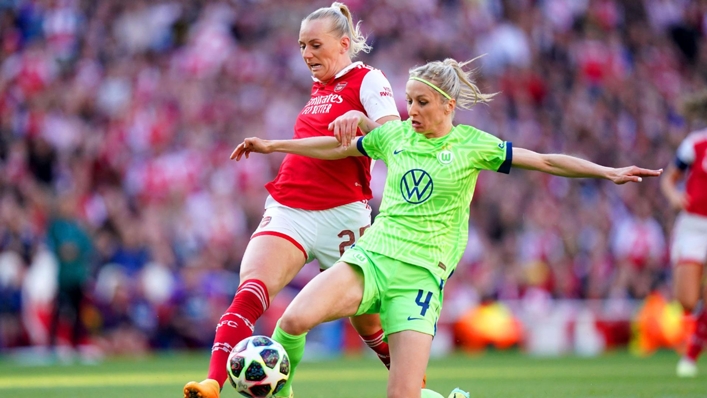 Television coverage of the Women's Champions League will move largely behind a paywall from next season.
DAZN, who have broadcast the competition exclusively on their YouTube channel since 2021, plan to include 42 of the competition's 61 matches as part of a subscription package, with the other 19, including the final, remaining free to view.
Twelve group matches as well as four from the (two-legged) quarter-finals and two from the semi-finals will also be available free on DAZN's online platform, with the rest requiring viewers to pay £9.99 a month to watch.
The news comes as DAZN announced the findings of an investigation analysing the reach of their women's football coverage.
They reported that the Women's Champions League is watched in more than 230 countries, with 362,000 subscribers.
The final of last season's competition between Barcelona and Lyon was watched by 3.6million viewers across the broadcaster's online and TV platforms.
DAZN's global markets CEO Veronica Diquattro said: "We want to help the women's game realise its potential by reaching audiences and by developing its obvious commercial appeal to create a virtuous circle of investment, growth, raising standards and overall interest."
Tags