Wigan squad and staff 'have now been paid' May wages as club apologise for delay
Jamie Gardner
Press Association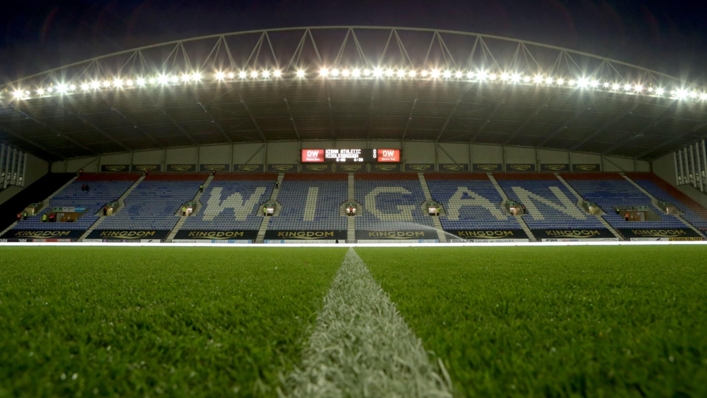 Wigan's owners say they have now paid all their players and non-playing staff their wages for this month, with chairman Talal Al Hammad apologising for the stress the delay had caused.
The Latics' players were given a day off training earlier this month amid the latest hold-up, with Wigan having not paid players or staff on time on four previous occasions this season.
Those delays resulted in a three-point deduction by the English Football League for breaching an agreement made in January, when the club accepted a suspended penalty.
The club, who have been relegated from the Championship, issued a fresh statement on Tuesday, accepting investment had not been directed to "the right areas" and promising a board and staff restructure.
"All remaining playing and non-playing staff have now been paid," the club's statement began.
"The ownership group, Phoenix 2021 Limited, has committed a substantial seven-figure sum to Wigan Athletic to secure the immediate future of the club. The EFL has visibility of this amount.
"Phoenix 2021 Limited, under the ownership of Mr Abdulrahman Al Jasmi and Wigan Athletic FC chairman Talal Al Hammad, insist they are fully committed to the club."
Al Hammad added: "I firstly want to apologise again to all staff, players, fans and wider stakeholders for the stress this delay has caused.
"As an ownership group, we have invested well in excess of £20million since we came on board in 2021. Clearly mistakes have been made and this investment has not been spent in the right areas, meaning finances this season have been difficult to sustain.
"This latest payment will ensure our wage obligations are secured until we finalise a sustainable budget for next season.
"There will also shortly be announcements made regarding board and staff restructures which will help us deliver this.
"I finally again want to reassure all Wigan Athletic staff, players and fans that Mr Al Jasmi and I are fully committed to the club with manager Shaun Maloney at the helm."
Phoenix completed its takeover of Wigan in March 2021, with the club having spent the previous nine months in administration.
Tags