Wigan owners say deal to sell club has been agreed in principle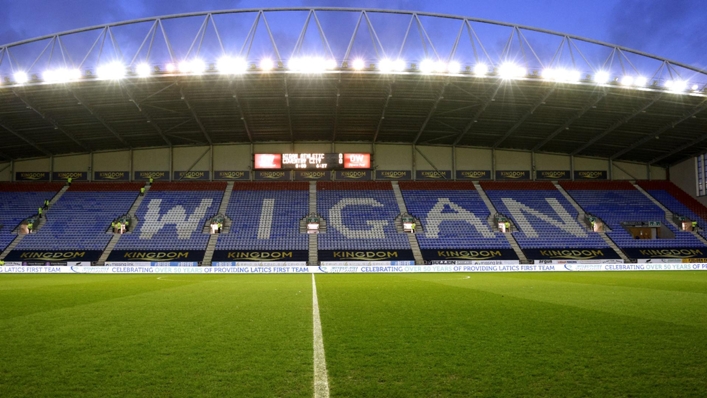 A deal has been agreed in principle for the sale of Wigan Athletic, according to the current ownership group.
The deal will require EFL approval and no details of the prospective buyer were given in a brief statement posted on the club's website on Sunday evening.
It said: "The prospective new owners have committed to resolving all outstanding liabilities at the earliest opportunity..
"Further updates on this process will follow in due course."
Wigan, who finished bottom of the Championship this season, were hit with a second four-point penalty over payment of wages at the end of May and will start next season on minus eight points in League One.
The Latics were handed the initial deduction in response to two late payments in March and May, with a further four points suspended.
An independent disciplinary commission required funds equal to 125 per cent of the club's forecast monthly wage bill to be paid into a nominated account by May 24, but that was not done and the additional sanction therefore enforced.
Latics chair Abdulrahman Al-Jasmi posted a lengthy statement on the club's website shortly before the second points deduction was announced, addressing the problems with meeting the payroll on time.
He said: "I want to confirm that an eight-figure sum is currently being processed and is due to land in the club account imminently. This funding will also ensure financial stability for June and the 2023-24 season.
"It is important to address the numerous late wage payments. As I have previously stated, I recognise this is totally unacceptable. Since Phoenix 2021 acquired Wigan Athletic in 2021, the ownership group will have invested over £30m into the club to date.
"The inflated wage bill resulted in cash flow issues which meant we could not adhere to the Agreed Decision with the EFL in January. However, everything possible was done to ensure wages were paid.
"Delays are a common occurrence with overseas transactions, but that is not and cannot be an excuse for late payments."
Tags