VIDEO
Watch all the Champions League Matchday 3 highlights in one place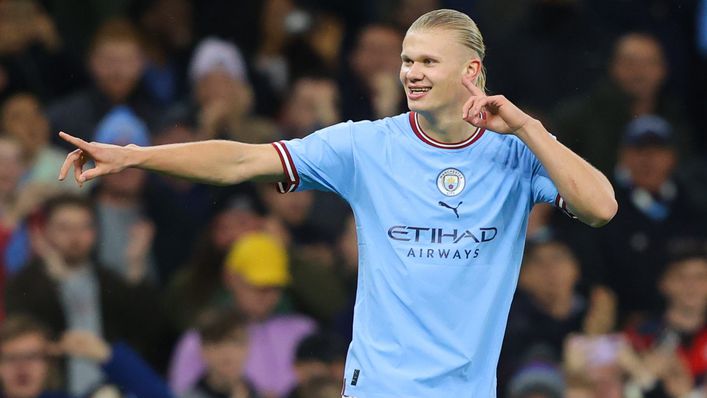 Erling Haaland claimed the headlines once again as Champions League Matchday 3 produced goals galore.
Red-hot Haaland netted twice before being substituted at the break as Manchester City hammered Copenhagen 5-0 to maintain their unbeaten record in Group G.
Elsewhere, Chelsea breathed life into their European campaign by thumping AC Milan 3-0 at Stamford Bridge to move from bottom to second in Group E.
We have pulled together the highlights from Tuesday and last night for you to enjoy. Simply scroll down to the game of your choice or watch them all at your leisure.
Bayern Munich 5-0 Viktoria Plzen
Marseille 4-1 Sporting
Porto 2-0 Bayer Leverkusen
Club Brugge 2-0 Atletico Madrid
Ajax 1-6 Napoli
Eintracht Frankfurt 0-0 Tottenham
Inter Milan 1-0 Barcelona
Liverpool 2-0 Rangers
FC Salzburg 1-0 Dinamo Zagreb
RB Leipzig 3-1 Celtic
Chelsea 3-0 AC Milan
Juventus 3-1 Maccabi Haifa
Real Madrid 2-1 Shakhtar Donetsk
Sevilla 1-4 Borussia Dortmund
Benfica 1-1 Paris Saint-Germain
Manchester City 5-0 Copenhagen
Tags