Ward-Prowse more interested in meeting Beckham than beating his free-kick record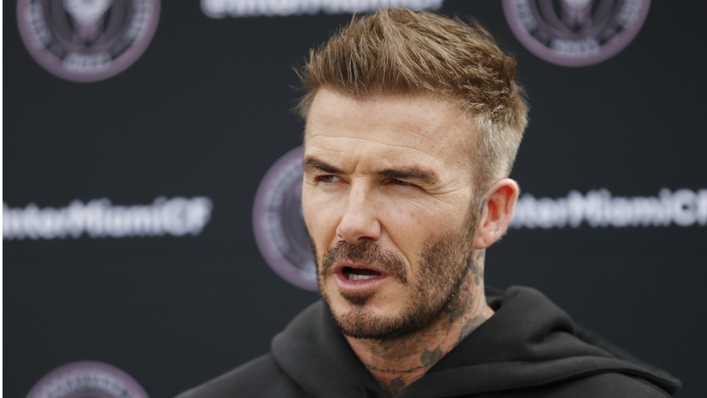 Southampton midfielder James Ward-Prowse says he is more motivated by the prospect of meeting David Beckham than overtaking the former Manchester United star's Premier League free-kick record.
Ward-Prowse is now only four behind Beckham (18) in the all-time Premier League list for goals scored from direct free-kicks after his strike in the 2-2 draw with Brighton and Hove Albion on Sunday.
His free-kick halved the deficit after Brighton had raced into a two-goal lead, with Ward-Prowse sealing a point for his side with a superb low drive from outside the penalty area in the second half.
He has now scored eight direct free-kick goals in the Premier League since the start of last season, which is twice as many as any other player in Europe's big five leagues and four times as many as any other Premier League player.
Despite edging closer to Beckham's record, the 27-year-old revealed he is more excited by the opportunity to meet the former United and Real Madrid superstar than surpass his dead-ball achievements in the English top flight.
"My main motivation is to meet my hero from when I was a kid," he told BBC Sport. "If I do get that record, hopefully he'll reach out, but there's a long way to go yet."
Ward-Prowse, who is enjoying his best goalscoring season in the Premier League (nine), praised his team-mates' character for bouncing back from two goals down at the Amex Stadium.
"We gifted them two goals and we felt at half-time we were very much in the game. It's frustrating when you give teams those sorts of leads, but we showed great character," he added.
"Sometimes this happens in the Premier League when you're up against good teams, but we were more frustrated at ourselves. To come from behind is never easy and we did that today.
"We wanted to start the second half quickly and continue the momentum. Probably, on another day we would have nicked a third."
Tags