In Focus: Get set for the Cavani and Moreno shootout
Callum Rice-Coates
LiveScore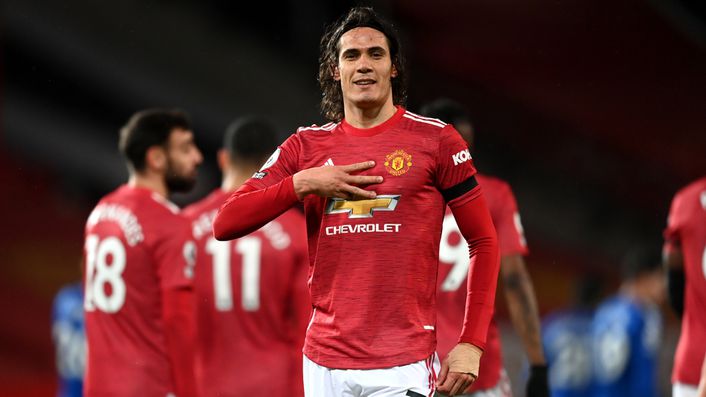 Tonight's Europa League final could be a tale of two strikers.
Manchester United's Edinson Cavani and Villarreal's Gerard Moreno both ended their domestic campaigns in fine form, scoring prolifically in the closing weeks.
With a combined 45 goals in all competitions, there is little doubt the two No7s have what it takes to be the difference in Gdansk.
As United and the Yellow Submarine prepare to meet in this evening's showpiece, we turn the spotlight on the strikers gunning for glory.
Reputation
Cavani is certainly the more reputable of the two having racked up more than 400 goals for club and country across 17 seasons.
His status was already well established after spending seven successful years at Paris Saint-Germain — but it has been further enhanced by a surprisingly impactful seven months at Old Trafford.
The jury was out on whether the 34-year-old was a wise investment back in October and yet he has become an indispensable member of Ole Gunnar Solskjaer's squad.
With nine goals in his last 10 appearances in all competitions, much of the focus will be on the Uruguayan tonight.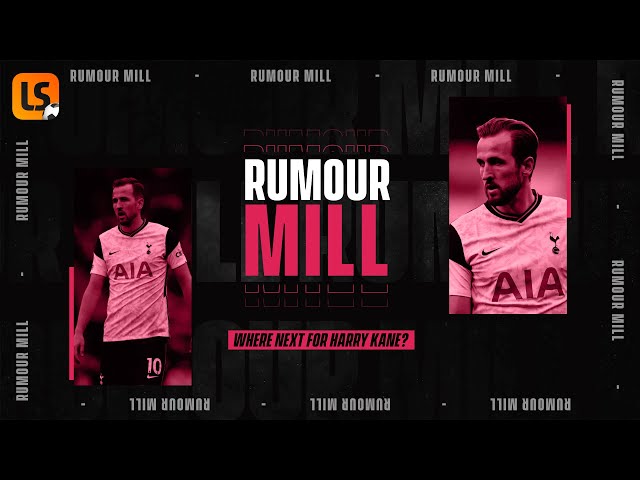 Goal threat
United will be just as wary of the man spearheading Villarreal's attack.
Moreno, 29, has scored three in his last four games, bringing his tally to 29 for the season.
The lethal finisher was kept relatively quiet over two legs in the Europa League semi-final with Arsenal — but the Spaniard, even when he appears subdued, is constantly waiting to pounce.
That form has earned Moreno a place in Spain's squad for the European Championship this summer, though his inclusion was hardly a shock given only Lionel Messi (30) scored more goals than him (23) in LaLiga this season.
The former Espanyol striker also converted more big chances (18) than any other player in the division, while he sits in the top three when it comes to big chances created (14).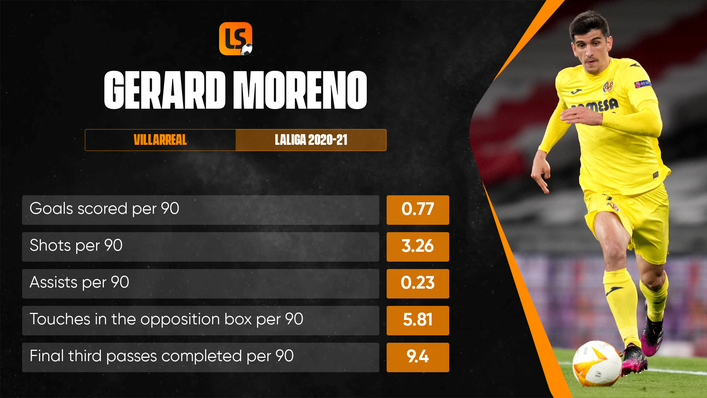 Valuable experience
Cavani's numbers are, on the surface, not quite as impressive.
But his form in the latter stages of the season has been spectacular — an explosive burst of goalscoring compared to Moreno's steady stream of strikes.
United team-mate Luke Shaw was certainly full of praise for Cavani when speaking about his impact following a 3-1 win at Aston Villa earlier this month.
Shaw said: "In the last month or so he's been unbelievable.
"Not just the goals but the experience he brings to the team and the younger players.
"He pushes them a lot and hopefully he can keep doing that."
Those sentiments were also backed up by his manager.
Solskjaer added: "He's the centre forward you want in the box. His movement is incredible and it's something everyone can learn from."
Intangible elements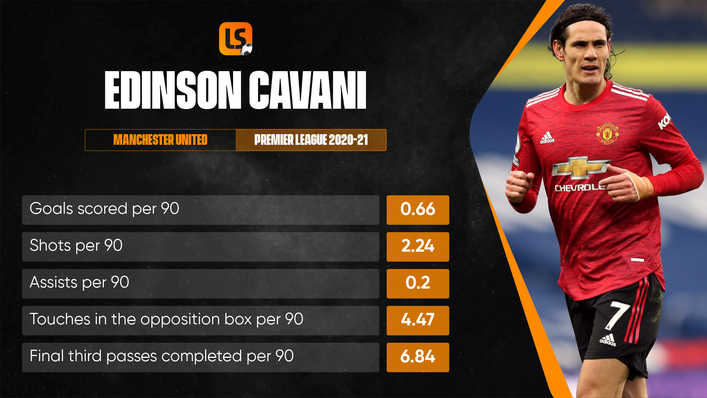 Ahead of a game as significant as the Europa League final, the intangibles are also worth taking into consideration.
Cavani's presence has clearly lifted United this season, adding a new dynamic to the team.
His influence on Mason Greenwood, his connection with Bruno Fernandes and his perceptive runs in behind have all made the Red Devils a harder side to defend against.
It is impossible to ignore the impact the Uruguayan has had on the pitch but his behind-the-scenes contribution may prove to just as significant.
Having a player with his experience and know-how in the dressing room will be invaluable on big occasions like tonight's game.
Defensive test
Much will depend on the performances of both the United and Villarreal central defensive partnerships.
United will hope Harry Maguire recovers from his ankle injury in time to start. If not, Moreno could have some joy against Victor Lindelof and Eric Bailly.
Villarreal, meanwhile, will look to Raul Albiol to call on all of his experience to keep Cavani quiet.
Perhaps, on the night, the game will be won elsewhere — by a Fernandes free-kick or a Dani Parejo long shot.
As things stand, the narrative is set up perfectly as the final pits two confident strikers against each other — with only one winner.
Tags