UEFA confirm Marciniak will referee Champions League final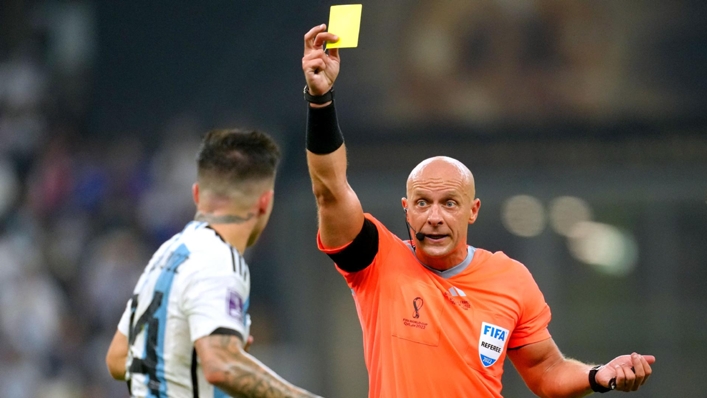 UEFA has confirmed referee Szymon Marciniak will remain in charge of next week's Champions League final after investigating his alleged links with a far-right movement.
Marciniak was under review after speaking at a recent event organised by Polish far-right leader Slawomir Mentzen and his role as match official for Manchester City's clash with Inter Milan in Istanbul on June 10 was in doubt.
But UEFA is satisfied that Marciniak had been "gravely misled and completely unaware of the true nature and affiliations of the event in question" and will keep the 42-year-old Pole as referee.
UEFA said: "Following Mr. Marciniak's statement, UEFA acknowledges his profound apologies and clarification.
"UEFA also reached out to "NEVERAGAIN," an NGO affiliated with the FARE network, which raised the initial concerns about Mr. Marciniak's involvement in the event.
"They requested that Mr. Marciniak remain in his role as the referee for the upcoming UEFA Champions League final, firmly asserting that removing him would undermine the promotion of anti-discrimination.
"Based on the information provided, UEFA confirms that Mr. Marciniak will fulfil his role as the referee for the 2023 UEFA Champions League final."
The organiser of the event at which Marciniak was a guest speaker, co-chairman of the Confederation party Mentzen, launched the political slogan 'We stand against Jews, gays, abortion, taxation and the European Union'.
Anti-racism group Never Again had urged UEFA to drop Marciniak after the event at the International Congress Centre in Katowice.
Marciniak said in a statement: "I want to express my deepest apologies for my involvement and any distress or harm it may have caused.
"Upon reflection and further investigation, it has become evident that I was gravely misled and completely unaware of the true nature and affiliations of the event in question.
"I had no knowledge that it was associated (with) a Polish extreme-right movement. Had I been aware of this fact, I would have categorically declined the invitation.
"It is important to understand that the values promoted by this movement are entirely contrary to my personal beliefs and the principles I strive to uphold in my life. I am deeply remorseful for any perception that my participation may have contradicted them."
Marciniak, 42, became the first Polish referee to take charge of a World Cup final in Qatar last December when Argentina beat France on penalties.
He refereed the second leg of City's semi-final win against Real Madrid and has taken charge of seven other Champions League fixtures.
Tags