Transfer Talk: Atlas Lion Amrabat ready to roar for Barca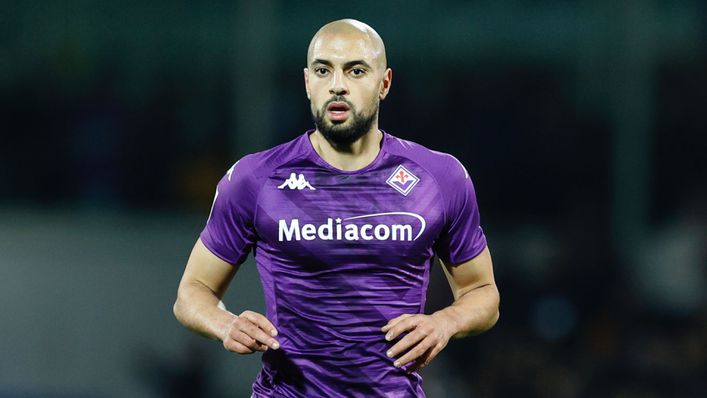 Sofyan Amrabat's incredible season has caught the attention of many of Europe's top clubs — including the mighty Barcelona.
The Fiorentina midfielder, 26, is preparing to play in two cup finals, with the Coppa Italia showpiece against Inter Milan up first before a Europa Conference League showdown with West Ham.
This follows a World Cup campaign in which the tough tackler was one of the standout players in the tournament, inspiring Morocco to an unexpected semi-final appearance.
Ahead of La Viola's clash against Inter tonight, we explore the qualities that have made Amrabat Barca's top summer transfer target.
World Cup hero
Over his years in Italy, Amrabat had become known as one of the best defensive midfielders in Serie A — but his performances in Qatar saw his reputation move to another level.
In a run which saw the Atlas Lions eliminate the likes of Belgium, Spain and Portugal, before providing a major test to France in the semis, the Fiorentina man stood out a mile.
Amrabat proved to be the perfect link between defence and attack. Not only does he possess the ability to win the ball, but he is a calming influence in possession.
He is also blessed with real pace. This was evident in the semi-final against Les Bleus, when he turned on the afterburners to win a foot race with Kylian Mbappe before producing a memorable recovery tackle.
It was no surprise that Amrabat found himself as a wanted man after such exploits.
Several teams were keen to sign him in January. A deal did not materialise, but if the anchorman was disappointed at the time, he will not be now.
In the second half of the season, Amrabat has been a key element in La Viola's quest for a famous cup double.
Summer promise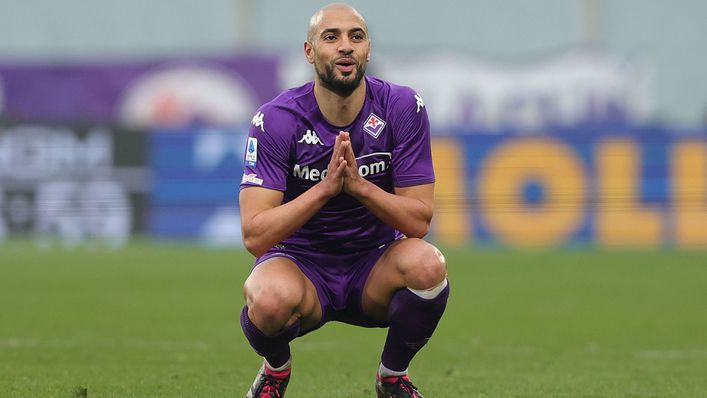 With the season now nearly over, the pursuit for Amrabat will recommence and Barca lead the chase.
The LaLiga champions are in need of a player to replace legendary deep-lying playmaker Sergio Busquets, who will leave the club this summer.
Amrabat's agent Mohammed Sinouh recently confirmed that there was interest from both the Catalan giants and Manchester United in January.
Sinouh said: "We received many offers during the winter transfer window, including one from Manchester United, but we couldn't finalise the deal.
"Barcelona? Fiorentina's president refused to sell him at that moment as he represented an added value after what he had done at the World Cup.
"We have no proposals for the summer, at least for the moment, but Fiorentina will listen. It's a promise they made after the president refused all offers in the winter transfer window."
Barca rivals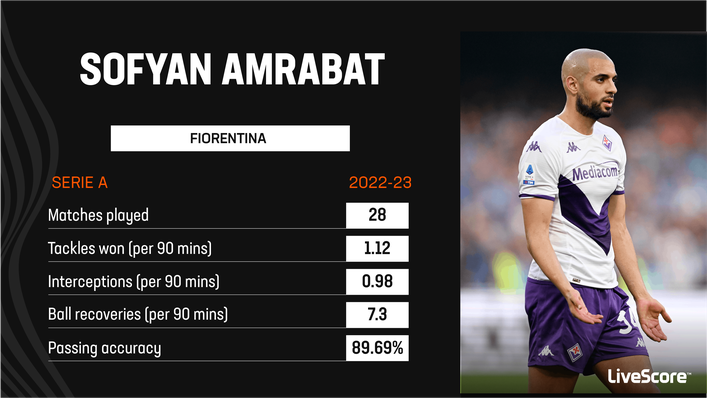 Amrabat and Barca look like a perfect fit.
The Dutch-born sensation gets to join one of the very biggest clubs in the world, while Xavi's team will pick up a top-quality replacement for a talismanic figure.
It would be same to assume though, that this deal is far from being a certainty.
Barca's financial problems ensure that any transfers will need to be counterbalanced by sales and perhaps further cost-cutting measures.
That opens the door for other clubs to try and hijack the deal, with a number from the Premier League having previously been linked with Amrabat.
Aside from the Red Devils, Chelsea are also interested suitors while Arsenal, Liverpool and Tottenham have all been reported to admire the engine room operator.
Whatever happens in the two upcoming cup finals, Amrabat's days in Florence appear to be numbered.
Tags