Transfer Talk: Magpies ready to offer Raphinha Premier League return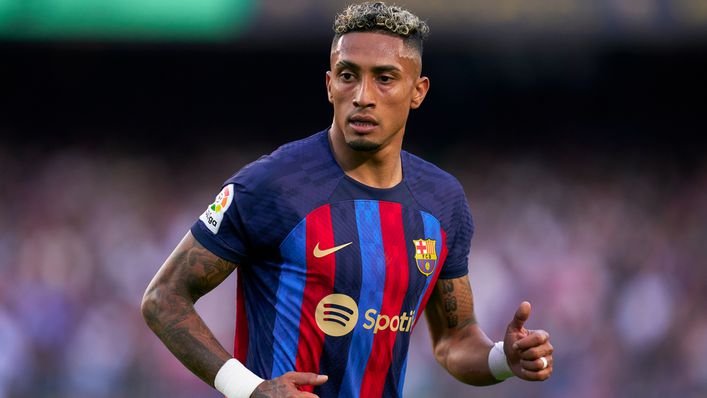 Newcastle are hoping to lure Raphinha back to the Premier League.
The Brazilian shone in England's top flight with Leeds before earning a big-money switch to Barcelona last summer.
His time in Catalonia has been mixed, so he could be tempted to move on after just one season with the Blaugrana.
The winger's former club are not in a position to make an offer as they battle to beat the drop but the Magpies — their opponents on Saturday — are reportedly in contention for his signature.
Xavi's support
Raphinha scored in Barcelona's 2-1 win at Real Betis at the start of February and Blaugrana boss Xavi took the opportunity to defend the Porto Alegre native against some of his critics.
He said: "Raphinha was good, not only for his goal but also with his defensive work.
"He's a criticised player but he does a lot and we value him a lot.
"We will always support Raphinha — he's the future of Barcelona."
However, recent reports suggest that the Catalans may be willing to cash in on their No22 if an offer of around £70million were to arrive.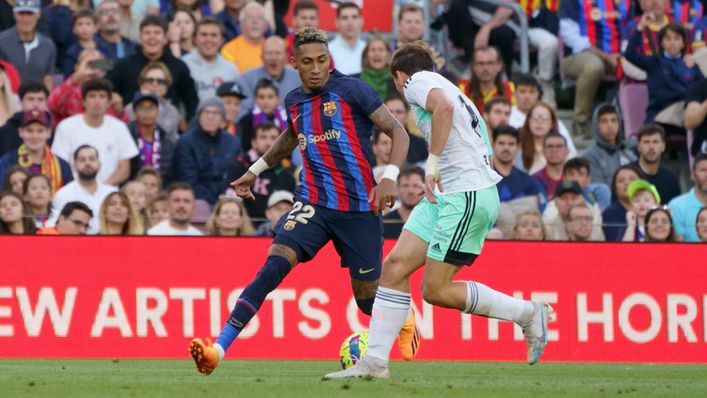 Penalty box threat
Raphinha may not have won over the entirety of the Barcelona fanbase yet but he has displayed flashes of quality since joining the club.
In particular, he has demonstrated an irrepressible desire to attack the opposition box.
He has averaged 10.87 penalty area entries per 90 minutes in LaLiga, including 4.35 passes and 2.62 successful passes into that part of the pitch.
Ahead of this weekend, no player in the division can better those tallies.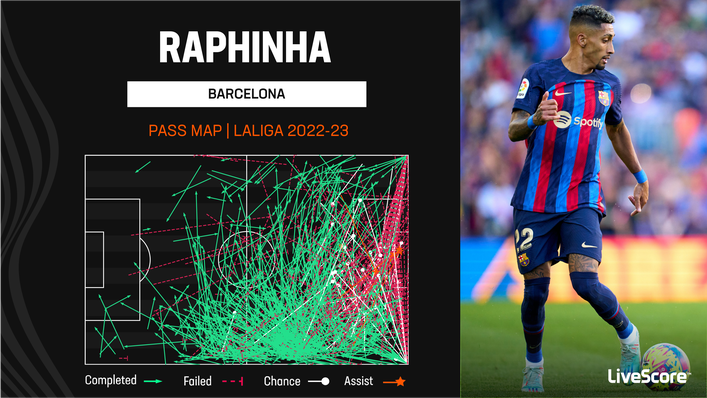 Premier League proven
If Newcastle can land Raphinha, they would be getting a player with Premier League pedigree.
He built a reputation as a direct, dynamic wide forward, with a willingness to run at his man — as well as possessing a goal threat from distance.
The numbers from the 2021-22 campaign reflect that. The 26-year-old attempted a hefty 4.5 take-ons and took 1.48 shots from outside the box per 90 in England's top flight, scoring four times from range.
A committed performer
Former Leeds manager Jesse Marsch hailed Raphinha for his commitment to the cause last term, despite the fact that relegation for the West Yorkshire club would have smoothed his pathway to Barca.
He said: "As much as it's really hard to lose Raphinha, I will say this about him — if you think about a young man, who was pretty much guaranteed to go on a reduced transfer fee to Barcelona if we were relegated and then you watch the performances and the commitment he had to make sure that the club was going to stay up.
"I think it'd be hard for any 23, 24-year-old person with that kind of pressure and that kind of opportunity to perform the way that he did."
Flying Magpies
If Eddie Howe is in search of a reference for how much better a team is with Raphinha in their ranks, he need look no further than his upcoming opponents.
The South American forward contributed directly to a third of the Whites' Premier League goals last term (14/42) when they dodged the drop and Leeds could certainly use his individual brilliance as they look to repeat the feat this term.
Newcastle, though, must be ruthless as they march forward in search of Champions League qualification.
Securing a top-four spot could be a decisive factor in landing Raphinha this summer.
Tags