Transfer Talk: Kvaradona can take Napoli to new heights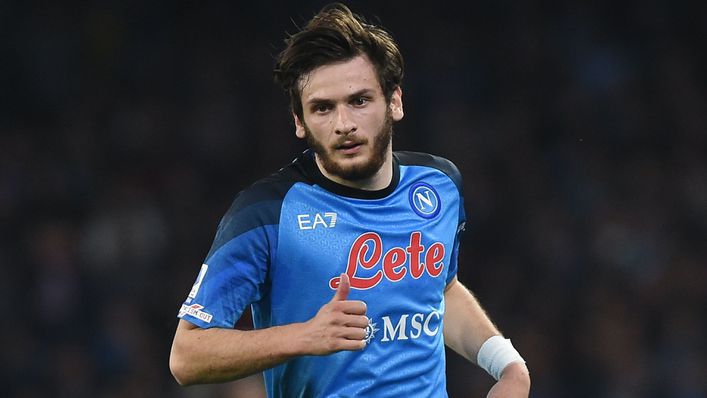 Khvicha Kvaratskhelia's sensational debut season at Napoli has the potential to get even better still.
The Georgian is on the verge of inspiring the Italian club to their first Serie A title win since 1990, having played a starring role in a memorable campaign.
Back then it was Diego Maradona who was the toast of Naples and the tricky winger has been nicknamed Kvaradona in tribute to his electric performances this term.
With Napoli looking to take a further step towards Champions League glory when they host Eintracht Frankfurt this evening, we look at the heights that could be reached by Kvaratskhelia.
Atalanta genius
Kvaratskhelia produced a moment of magic in Napoli's 2-0 win over Atalanta at the weekend, which demonstrated why he is sharing sentence space alongside a name as legendary as Maradona.
Picking the ball up just outside the penalty area, the 22-year-old drove into the box in typically confident fashion.
Though surrounded by defenders, his twisting and turning left them baffled, before he rifled a fierce shot into the net.
The spectacular goal was his 13th of the season from only 28 appearances. In addition, he has supplied 15 assists for his colleagues in all competitions.
It has been a sensational debut campaign by any standards.
Napoli are 18 points clear at the top of Serie A, with Kvaratskhelia proving to be one of the key figures in Luciano Spalletti's side.
And when the title is inevitably won, Napoli can concentrate on their European ambitions. They hold a 2-0 lead in the Champions League tie against Eintracht Frankfurt and are on the verge of the quarter-finals.
Surprise package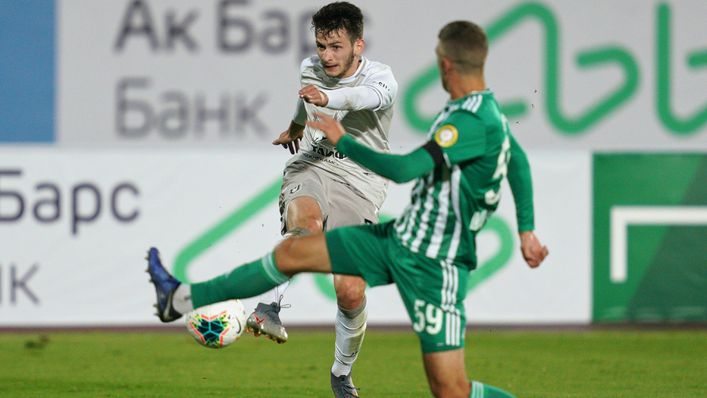 An aspect that makes Kvaratskhelia's glorious season all the more astonishing is that it has seemingly come from nowhere.
Starting his career at Dinamo Tbilisi, the forward soon found himself in Russia, first with a loan move to Lokomotiv Moscow and then a permanent transfer to Rubin Kazan.
In three seasons at Kazan, he scored nine goals in 73 games. Though his skill was there for all to see and he attracted the interests of Europe's biggest clubs, not a single bid came in.
Kvaratskhelia only left Russia due to the invasion of Ukraine, when FIFA ruled that the contracts of foreign players could be suspended and the player joined Dinamo Batumi in his native Georgia.
Napoli had been one of the clubs watching Kvaratskhelia and made their move in the summer, signing him for just £9million.
To say that valuation has skyrocketed is an understatement.
Freedom fighter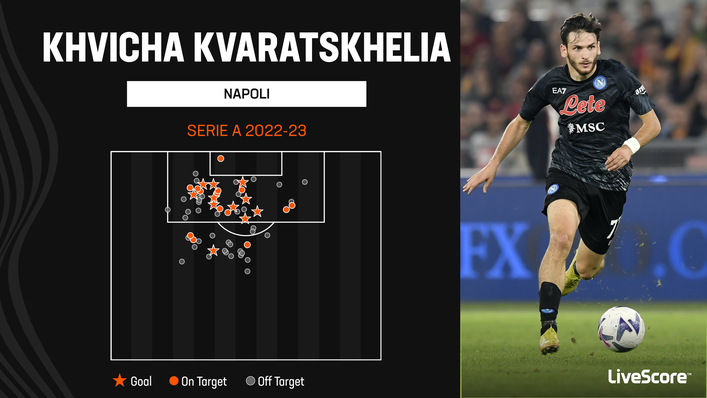 Kvaratskhelia has been spectacular from day one at Napoli, scoring and assisting on his debut in a 5-2 win over Hellas Verona.
His exciting style has given Spalletti's team a boost. Everything the wing wizard does seems to be executed at full pace, making it impossible for defenders to cope.
A league famed for defensive football is playing host to a freewheeling, spontaneous talent.
Kvaratskhelia has explained what is behind his unique style, saying: "That freedom is my signature. It is something I recognise in myself.
"It is because I love what I do. When I am playing, it kind of carries me away. You play with your heart, with passion, but you also play with your conscious brain.
"It is more a conscious thing than anything else, based on what you have learned in training, on the mistakes you have made previously, on the options that are there."
Adopted son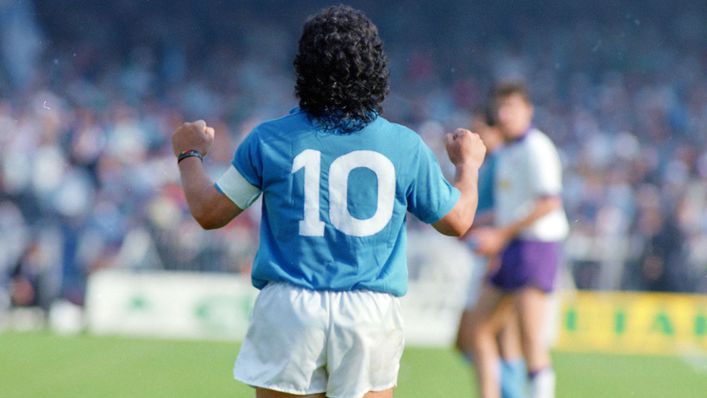 Someone that most football fans had never heard of before this season is now the biggest talent in Serie A and is fast becoming one of the most wanted performers in Europe.
The likes of Manchester City, Paris Saint-Germain and Real Madrid have all been linked with a summer signing of a star who just seems too special for Napoli to keep hold of.
Football has changed since the time when Maradona could make himself a legend in the city with years of service. Nowadays, the game's biggest vultures are too rich.
Though Kvaratskhelia has precious little time to match the levels of adulation reserved for Napoli's favourite adopted son, he has a chance to do something that even the greatest could not achieve.
Maradona's Napoli were never crowned as kings of Europe. Kvaradona's version appear to have every chance of doing just that.
Tags