Transfer Talk: Cancelo swap on the cards with City keen on Kimmich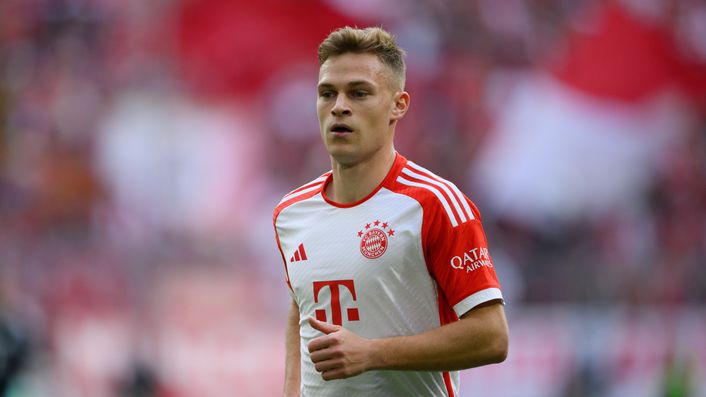 Manchester City are in the market for a midfielder and Joshua Kimmich is reportedly on their radar.
Pep Guardiola rates the 28-year-old highly and is thought to see him as a possible replacement for out-of-contract Ilkay Gundogan.
A swap deal with Joao Cancelo could make sense, given the full-back joined Bayern Munich on loan in January and the Bavarians are keen on making the move permanent.
As the English champions prepare to take on Brentford this afternoon, it seems that one eye is already on improvements they can make to their squad this summer.
Model citizen
Kimmich would be a fine addition to City's squad as his profile lines up with Guardiola's demands for a midfielder.
The Germany international is superb on the ball, completing the second-most passes in the league (2,176) and taking the most touches (3,103) in the Bundesliga this season.
He is not limited to operating in deep areas either.
Prior to this weekend, the 28-year-old had completed more final-third passes than any other Bundesliga player (601).
Reunion on the cards?
Guardiola and Kimmich's paths have crossed before at Bayern and the midfielder has been full of praise for his former manager in the past.
He said: "[Guardiola is] a perfectionist who's always worried about the details and who leaves nothing to chance. His sessions were incredibly intense.
"He loves beautiful football and on a personal level, he played me in different positions to make me a versatile footballer."
It certainly seems as though the German would be open to a reunion.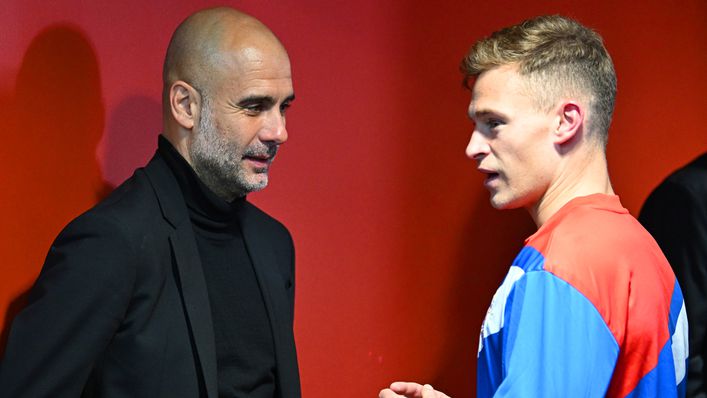 Cancelo swap
Cancelo's move to the Bundesliga champions in January came as a shock as he seemed to be a key member of Guardiola's squad.
However, his dissatisfaction with his lack of playing time at the Etihad resulted in a parting of ways.
Cancelo has notched four assists in 15 league outings since his move and his versatility, operating comfortably on either flank, adds to his appeal.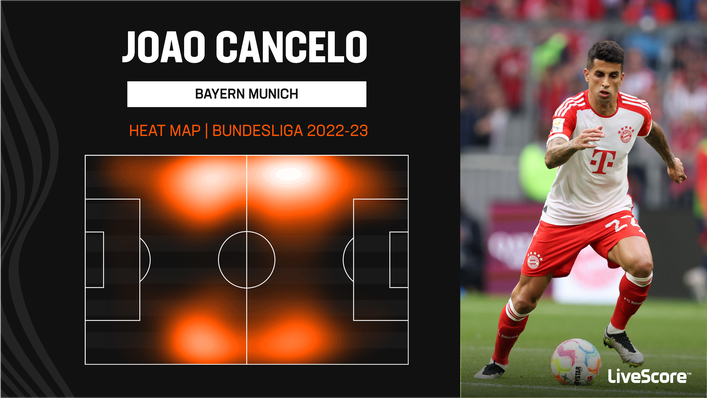 Nagelsmann fall-out
Kimmich is thought to have had a close relationship with Julian Nagelsmann and was not thrilled when the 35-year-old was replaced with Thomas Tuchel.
He said: "I can only say that Julian Nagelsmann is an outstanding coach. He's easily in my top three best coaches.
"I can say that he didn't lose the dressing room. I've already been through a few coaching changes — there was nothing to indicate internally that he lost the dressing room or that players are unhappy. We all were surprised."
Nagelsmann's departure could factor into Kimmich's thinking as he weighs up a change of scenery.
Last day out
City visit the Gtech Community Stadium to face Brentford this afternoon with the title already confirmed.
The club have been extraordinarily successful in recent seasons and are on the cusp of a historic Treble, making the Etihad an extremely attractive destination.
If Kimmich were to arrive in a swap deal for Cancelo, he would make an excellent side even better.
Tags