Transfer Talk: Barcelona hoping to embark on new era of big-money buys
Mitchell Fretton
LiveScore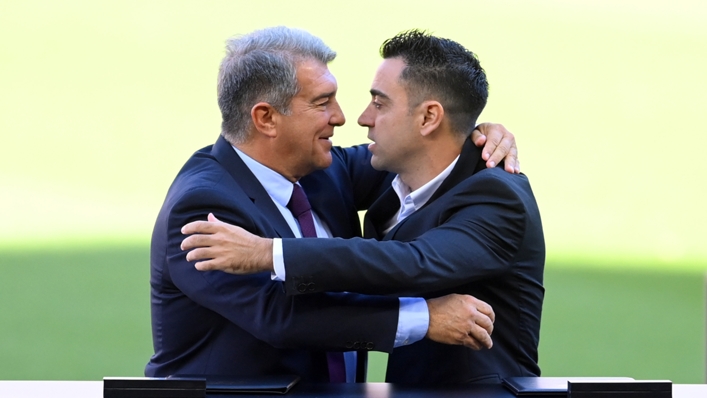 Barcelona have announced their return as major players in the transfer market.
Club president Joan Laporta confidently declared "we're back" at the recent unveiling of new signing Ferran Torres.
But where has this sudden influx of cash come from, how can Barca afford to spend big when they are in debt and can they really afford the likes of Erling Haaland?
Ahead of tonight's Copa del Rey tie at minnows Linares Deportivo, we take a look at the Catalan club's transfer plans and who they can realistically target.
Balancing the books
It is common knowledge in the football world that Barcelona face a multitude of financial problems.
Records show that the Spanish giants owe £1.1bn and last season alone they suffered losses of around £400million.
These implications were so damning that they had to let Lionel Messi leave for nothing.
The salary budget at the club this season lies at just £81m, which is an eighth the size of Real Madrid's kitty.
So where has this assured attitude from Laporta arrived from and how did they manage to sign Torres?
Well, as is the case with many clubs, a minimal amount of the £45m transfer fee will have been paid up front, meaning the initial signing will not have been too damaging to the club's bank balance.
In addition, Barca have taken out a £500m loan from Goldman Sachs, the same bank that has provided financial aid to redevelop the Camp Nou.
Laporta is very much aiming for a swift return to Europe's top table and with the financial aid that the club are receiving, we may see more arrivals in the coming months.
Salary cap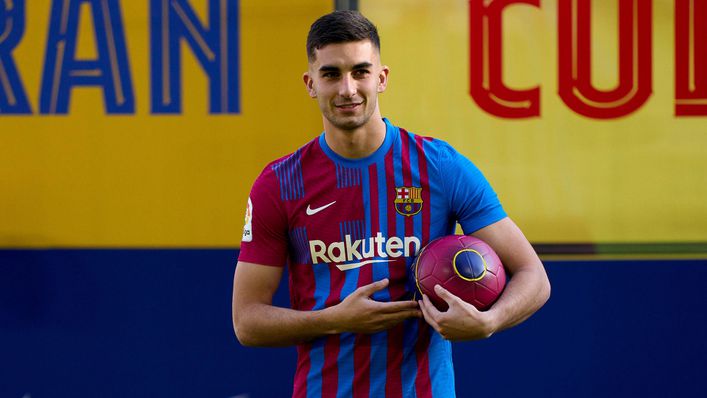 When asked about the potential signing of Erling Haaland, Laporta responded "everything is possible".
But in order for Haaland to become a Barca player, he would have to agree to a salary that fits within the club's budget — which may be an issue.
Xavi has only just managed to register Dani Alves to the squad with the Brazilian earning a relatively modest £130,000 per year.
And Torres is yet to be registered as the Catalans try to find a way around LaLiga rules that limit their salary cap in line with financial fair play regulations.
Haaland would expect a salary of around £500k a week, although a deal could be struck to see the Norwegian command a large amount of his income in commercial deals.
With Alves and Torres already signed, offloading expensive underperformers like Ousmane Dembele and Philippe Coutinho surely must come before Laporta can open the chequebook once more.
Realistic expectations?
Should the departures be arranged, it is not unreasonable to believe that an astonishing approach for Haaland could be made.
The 21-year-old has scored 13 times in the Bundesliga this season and is one of the most sought-after strikers in Europe.
His addition to Xavi's squad would certainly elevate the five-time Champions League winners into serious challengers for both domestic and European honours.
The Borussia Dortmund phenom recently confirmed his desire to play in Spain at some point during his career but Real Madrid could prove to be a more attractive proposition for the youngster.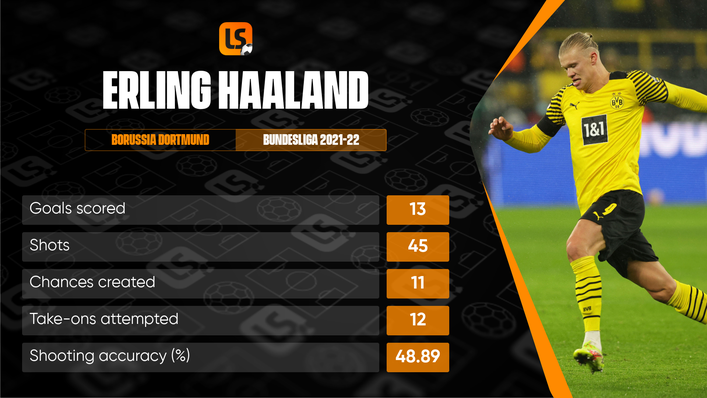 Stating their intent
Laporta has certainly talked up the club's desire to bring top players to the club and it would seem foolish to state this publicly without substance.
At Torres' unveiling he elaborated: "Everybody should get ready, as we are back as big players in the market.
"We are working to strengthen ourselves and we are working on players.
"We continue to be a benchmark and we have returned, wanting to do very well.
"It is what we do every day so that Barca regains the specific weight and status that it must have.
"Ferran is proof of this. He shows that Barca continues to be a reference for the top players. The resurgence is a reality and the market has noticed it."
Xavi's revolution
While capturing a marquee signing of the calibre of Haaland would stretch the club to its financial limit, a number of shrewd free transfers could also result in Xavi achieving his desired overhaul.
Chelsea centre-back Andreas Christensen is out of contract this summer and is seen by some as a natural successor to the aging Gerard Pique.
The Dane has impressed for club and country and aged only 25, would be a long-term investment.
Blues team-mate Cesar Azpilicueta is another available on a free transfer at the end of the season, along with Manchester United midfielder Paul Pogba and Juventus playmaker Paulo Dybala.
Astute acquisitions to build on the nucleus of young homegrown talent, including Ansu Fati, Pedri and Gavi, could be the most sensible path forward.
Whether Laporta chooses the practical route or not, the sleeping LaLiga giants are certainly starting to wake up.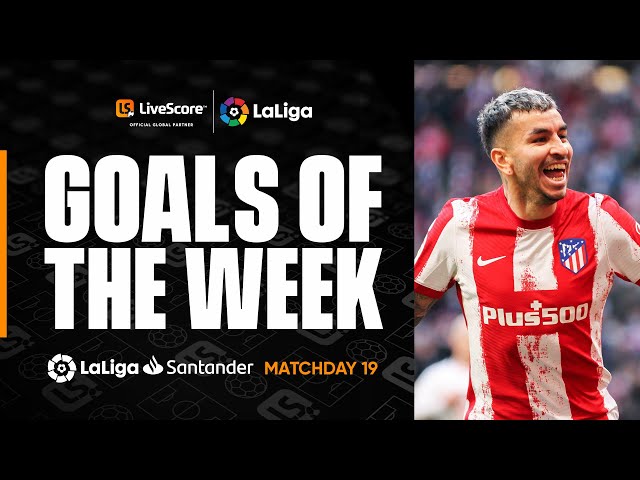 Tags