Transfer Talk: Assessing Liverpool's summer transfer targets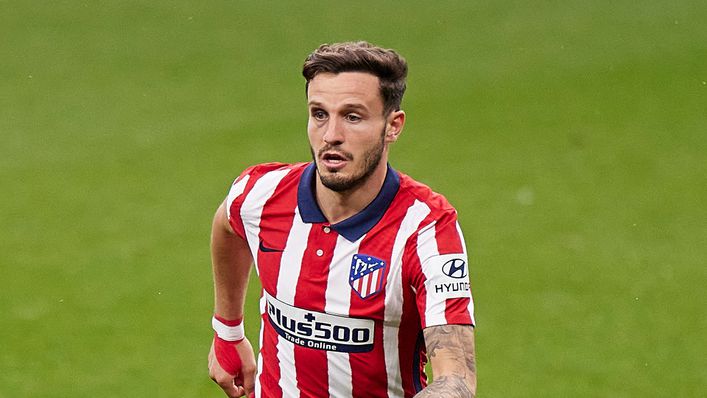 Liverpool's summer transfer window got off to an explosive start.
Just five days after the 2020-21 Premier League campaign came to an end, the club announced the £36million signing of highly-rated RB Leipzig centre-back Ibrahima Konate.
It has been a watching brief since then, but don't mistake silence for inaction – the Reds are still believed to be in the market for a midfielder and an attacker before the summer is over.
As Liverpool prepare to make their moves in the market, we have assessed the potential targets who could strengthen Jurgen Klopp's squad.
Saul Niguez
Believed to be on the precipice of joining Barcelona last week, reports emerged over the weekend to suggest Saul Niguez's proposed swap deal with Antoine Griezmann was dead in the water.
Liverpool's interest in the Atleti star dates back to as early as 2014.
But fresh links suggest the versatile Spanish midfielder tops the club's list of Gini Wijnaldum replacements, while there have even been claims that a £30m offer was rejected.
Of all of the players linked this summer, this one makes the most sense, despite the fact the 26-year-old is not your stereotypical Liverpool target.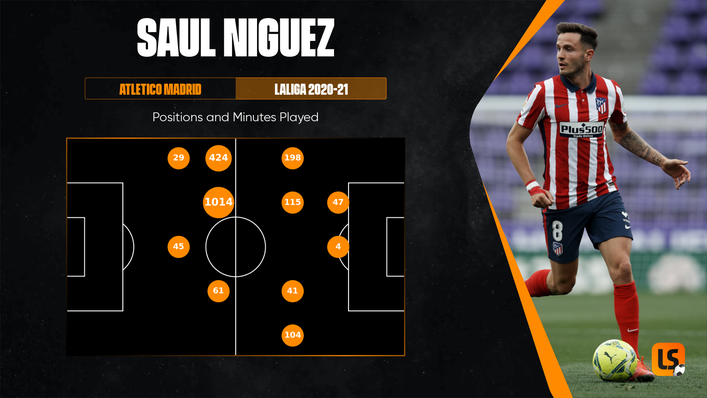 The Merseyside club reportedly view 2022 as the perfect time to start a new cycle – but in order to do this, you need established world class stars in key areas who can help guide the new influx of players.
Saul could play a key role in that plan, while also making a significant contribution in the immediate future.
Youri Tielemans
After missing out on Champions League football for a second successive season, Leicester might struggle to keep hold of their Belgian maestro Youri Tielemans.
Capable of the sublime, as evidenced in the FA Cup final, Tielemans often makes the difficult look simple.
Last season, he ranked in the 80th percentile or higher for passes attempted (67.2), progressive passes (5.53) and shot-creating actions (2.97) per 90 minutes, when compared with all midfielders in Europe's top five leagues.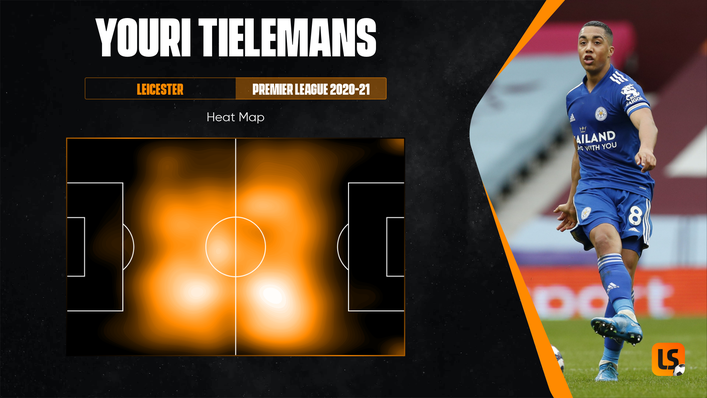 He is very much a tempo-setter and Liverpool are not in dire need of one of those, so Tielemans would fall into the luxury category as opposed to the necessity section.
There have been claims that it will take a bid in the region of £60m to pry the 24-year-old away from the King Power Stadium.
That, combined with the fact he is looking for big money, is one of the reasons the former Monaco man is unlikely to be lining up for the Reds any time soon.
Domenico Berardi
Italian attacker Domenico Berardi was first linked with Liverpool back in 2012, during the same window they signed Daniel Sturridge.
His name appeared again after Klopp's appointment in 2015 and he has been linked sporadically by the media ever since.
Per reports in Italy, the Sassuolo man is a target for a number of Premier League clubs and a fee of £34m would be enough to bring his eight-year spell with the Neroverdi to an end.
On the surface, Berardi does fit the profile of someone Liverpool would target to bolster their attacking options.
The Euro 2020 winner is a genuine goal threat, scoring 31 times across the last two league seasons and he is fairly robust – appearing in 30 or more matches in five of his eight Serie A campaigns.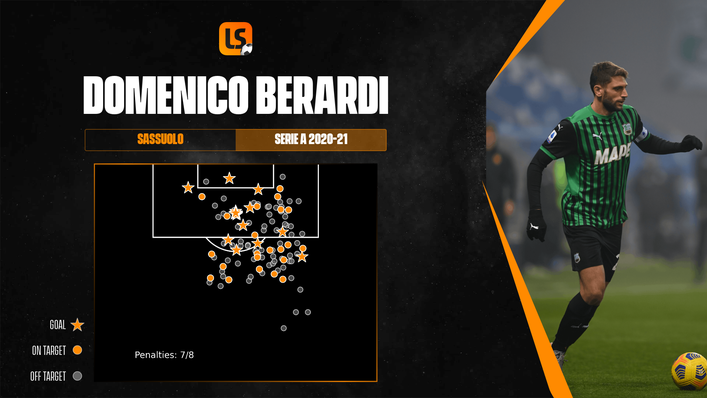 However, he is a high volume player and this would likely impact the Reds' attacking balance. Berardi averages more shots, passes and shot-creating actions than any of Liverpool's famed front three.
How effective would he be if the attack was not shaped around him? Unlike the other attackers at Klopp's disposal, he is not anywhere near as versatile either.
Jeremy Doku
Belgian starlet Jeremy Doki visited Melwood three years ago, speaking with Steven Gerrard, Sadio Mane, Wijnaldum and Klopp, as the club rolled out the red carpet.
He was viewed as the heir to Mane at Anfield but Doku wanted immediate first-team football, so stayed with Anderlecht before replacing Raphinha at Rennes ahead of last season.
The 19-year-old is reportedly back on the club's agenda after impressing at the Euros, while the fact Rennes have added Kamaldeen Sulemana to their ranks has further fuelled speculation, since both he and Doku play on the left.
Any move for the fleet-footed winger would suggest a change in Liverpool's recruitment policy.
The club tend to sign players who have performed to a high level over a large sample size. Doku, as with all teenagers, is still erratic – he is raw and, simply put, not a significant goal threat.
All of this can no doubt be worked on, but the Reds are not in a habit of spending £35-45m on unproven talent.
Ismaila Sarr
Linked last summer before Liverpool signed Diogo Jota, Ismaila Sarr spent the 2020-21 season in the Championship with Watford.
The Hornets are once again back in the Premier League and have added strikers to their squad while keeping hold of the highly-rated Joao Pedro.
This has resulted in various outlets claiming Sarr could be sold and Anfield was mooted as a potential destination.
The 23-year-old is another who falls into the same category as Doku - he would be an expensive project, rather than an established star.
The former Rennes winger clearly has the tools to be a dangerous Premier League forward, but Liverpool are not in a position right now to be signing players who need a significant amount of work – not if they are going to challenge Manchester City for the title next season.
Tags