Tottenham Premier League fixtures: Spurs start against the champions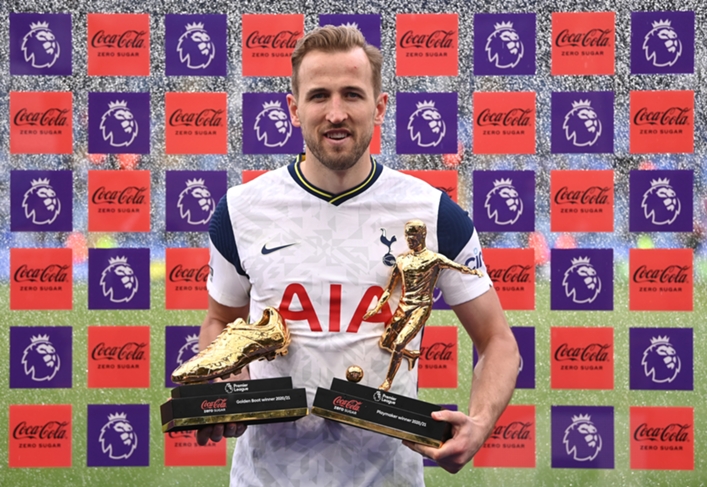 Tottenham will begin their 2021-22 Premier League campaign at home to champions Manchester City – a fixture that will only heighten intrigue around the future of star striker Harry Kane.
England captain Kane is reportedly set on leaving Spurs, with City touted as the most likely destination for the 27-year-old as Pep Guardiola seeks a replacement for Sergio Aguero.
City's visit to North London kicks off an interesting initial run for still-managerless Tottenham, who are next at home to Watford in between trips to Wolves and Crystal Palace, with derby clashes against Chelsea and Arsenal also coming before the end of September.
Liverpool are at Tottenham Hotspur Stadium on December 18, preceding a run of festive fixtures against Crystal Palace, Southampton and Watford.
Spurs' home north London derby is on January 15, a week before they face Thomas Tuchel's European champions at Stamford Bridge.
Leicester at home and Liverpool away look like tough propositions during the run-in before Spurs wrap up by hosting Burnley and travelling to Norwich City.
Tottenham's 2021-22 Premier League fixtures in full:
14/08/2021 - Manchester City (h)
21/08/2021 - Wolves (a)
28/08/2021 - Watford (h)
11/09/2021 - Crystal Palace (a)
18/09/2021 - Chelsea (h)
25/09/2021 - Arsenal (a)
02/10/2021 - Aston Villa (h)
16/10/2021 - Newcastle (a)
23/10/2021 - West Ham (a)
30/10/2021 - Manchester United (h)
06/11/2021 - Everton (a)
20/11/2021 - Leeds (h)
27/11/2021 - Burnley (a)
01/12/2021 - Brentford (h)
04/12/2021 - Norwich (h)
11/12/2021 - Brighton (a)
14/12/2021 - Leicester (a)
18/12/2021 - Liverpool (h)
26/12/2021 - Crystal Palace (h)
28/12/2021 - Southampton (a)
01/01/2022 - Watford (a)
15/01/2022 - Arsenal (h)
22/01/2022 - Chelsea (a)
09/02/2022 - Southampton (h)
12/02/2022 - Wolves (h)
19/02/2022 - Manchester City (a)
26/02/2022 - Leeds (a)
05/03/2022 - Everton (h)
12/03/2022 - Manchester United (a)
19/03/2022 - West Ham (h)
02/04/2022 - Newcastle (h)
09/04/2022 - Aston Villa (a)
16/04/2022 - Brighton (h)
23/04/2022 - Brentford (a)
30/04/2022 - Leicester (h)
07/05/2022 - Liverpool (a)
15/05/2022 - Burnley (h)
22/05/2022 - Norwich (a)
Tags