Tokyo Olympics: All the news from the final day of the Games
Peter Hanson
Stats Perform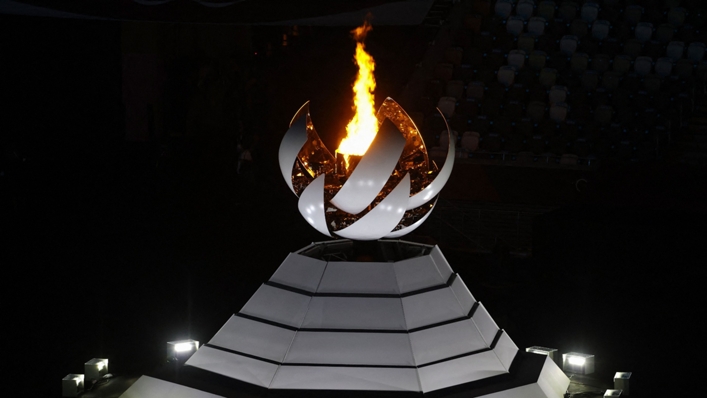 And just like that, it's all over.
It seems like we waited an age for Tokyo 2020 to come around and then, in the blink of an eye, the Games are done and dusted
But you didn't think we'd let you go without one last edition of the Daily Diary from Stats Perform's man on the ground, Peter Hanson, did you?
Here you are, you lucky, lucky people...
It was beyond midnight by the time I left the Olympic Stadium for the last time on Saturday (or just into Sunday I guess...).
As I did so, there were mixed emotions. Covering a Games is a wonderful opportunity, but the days are long and the nights are restless, so the chance to recuperate and switch off for a while is very much welcome.
Still, when I was walking away from the tribune and allowed myself one last look at this glorious venue, I couldn't help but feel a tinge of sadness that I'd never be back here.
I only wish more people could have experienced these Games in the same way I've been lucky enough to do so.
KIPCHOGE'S MESSAGE OF INSPIRATION
The athletics at Tokyo 2020 came to an end in sensational fashion with Eliud Kipchoge defending the men's marathon title - only the third athlete to ever do so and the first since 1980.
It was a remarkable performance matched perhaps only by his message of hope moving forward.
"Tokyo 2020 has happened, it means a lot, it means there is hope. It means we are on the right track to a normal life. So we are on the track to our normal lives - that is the meaning of the Olympics.
"Thank you to all fans, to all the people in the whole world who were watching, be inspired."
Be inspired - words to truly live by.
WHY A NEGATIVE IS A BIG POSITIVE
All through these Games, everyone who has participated has had to be regularly tested for COVID-19 (understandably).
The process has been relatively straightforward, but the last one I've taken was particularly nervy.
The reason being that I need a certificate to prove my negative status within three days of my flight to get back into the United Kingdom...and the result came back negative! I was able to breathe a huge sigh of relief ahead of the trip home.
That is not the end of the matter, though. I've had to fill out my passenger locator form, prove my vaccination status to avoid quarantine upon my return and order a day two PCR test to take back in the UK.
It only seems like yesterday I set off from Sheffield for a 27-hour long journey to get to Tokyo.
Now, after a glittering closing ceremony, the Olympics have come to an end.
So, too, has this diary. It's been an experience I will never forget.
Thanks for sticking with it. Until next time, farewell.