Curtin claims Lasso set us back 20 years and 'cursed' Marsch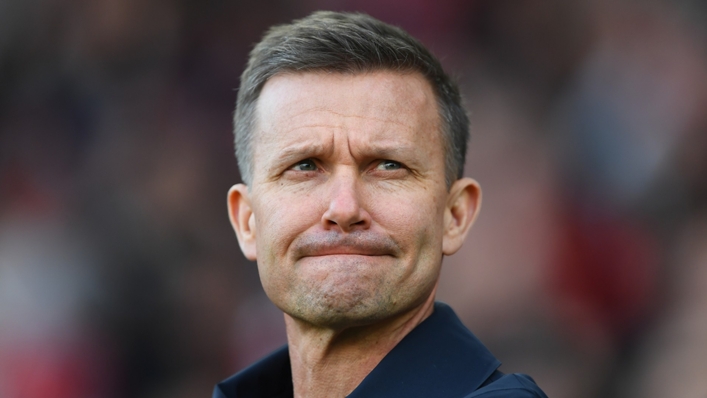 Jesse Marsch and other American coaches have been "cursed" by the popularity of television series Ted Lasso.
That is the opinion of Jim Curtin, who led the Philadelphia Union to the MLS Cup final last year.
Curtin has spent his entire coaching career so far with the Union, but other Americans have sought to make strides in the European game – with limited success.
Marsch is perhaps the most high-profile example, leaving the New York Red Bulls for Salzburg and then RB Leipzig before landing a Premier League job with Leeds United.
He lasted less than a year at Elland Road, however, and Curtin feels he was hurt by the emergence of Ted Lasso.
Jason Sudeikis portrays the title character in the Apple TV show in which he is appointed as coach of a Premier League club despite having little knowledge of the sport.
"I have to say I like [Ted Lasso], because if I say I hate it, I'm some elitist coach," Curtin told The Athletic.
"I love the humanness of it. I watched the whole first season.
"I give them credit for being at least close to capturing the feeling in the locker room. They get that there are people from different cultures, a**holes, nice guys, there are wives who are annoying, who are problems.
"That's all real. He comes off as loveable.
"Do I think it's set back the American coach 20 years? Yes, I do. We worked so hard to get to Europe, and then Jesse breaks in and it's like what a curse to have that show break out at the same time he's there.
"You can feel it with [Marsch]. He seems so angry at it, but if you show that, they'll chew you up and spit you out."
Tags