Talking Tactics: Mount ready to become Tuchel's main man at Chelsea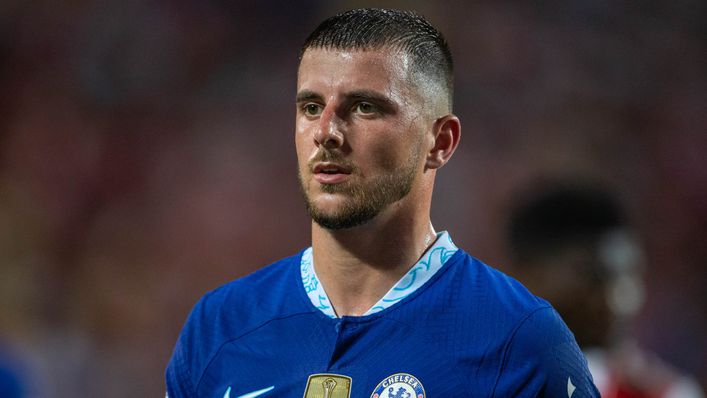 It has been a summer of change at Stamford Bridge.
Antonio Rudiger and Andreas Christensen swapped SW6 for Spain — joining Real Madrid and Barcelona respectively — while Romelu Lukaku returned to Inter Milan on loan.
Meanwhile, Kalidou Koulibaly and Raheem Sterling have been added to Thomas Tuchel's roster, with more players expected through the door over the coming weeks.
But one constant is Mason Mount — and the Blues' midfield maestro is ready to star against Everton this evening.
Making the step up
Heading into last season, Mount's career-best Premier League haul was seven goals in 2019-20.
The 31-cap international struck six times the following year, while averaging five assists in both campaigns.
However, 2021-22 saw Chelsea's No19 reach a whole new level.
He netted 11 times and assisted 10 further league goals, making him one of the most effective midfielders in England's top flight.
Building on that will not be easy — but there is no reason that he could not post even better numbers this time around.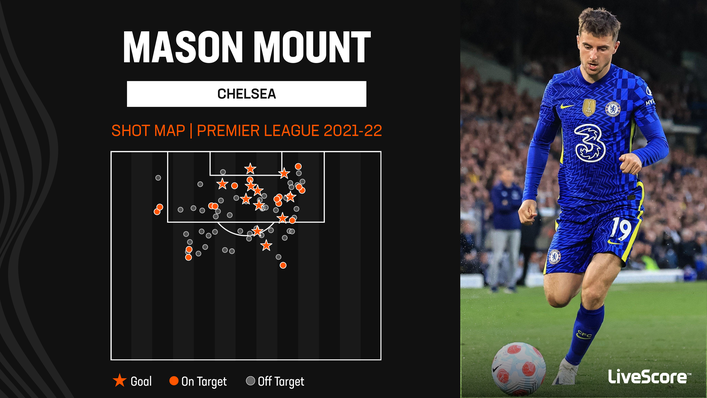 Team influence
Some stars have the ability to single-handedly raise the level of a team — and Mount is one of those players.
Tuchel revealed as much, when interviewed towards the end of last season.
He said: "To have Mason brings a certain attitude, aura and mentality on the field.
"It's very hard to drop him because even when he has not-so-good games, you still always get full energy, positivity and a wonderful approach to the game."
Versatility matters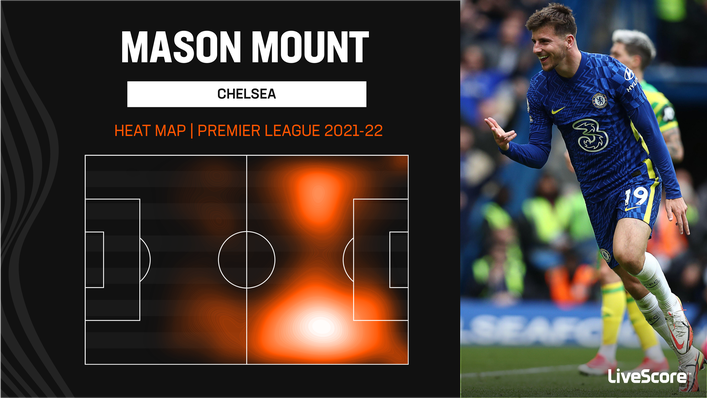 Tuchel is a manager who makes on-the-fly decisions.
His team will be pressing aggressively one minute, before sitting a little deeper and looking to hit sides on the counter the next.
But finding players with the ability to master both systems is not as easy as you might think. One tactic requires high energy, while the other is reliant on being switched on and positionally intelligent.
Mount is able to play multiple roles in different parts of the pitch — and is also confident and comfortable in a variety of systems. That makes him the ideal player for a tactician like Tuchel.
The keys to Chelsea's attack
Sterling has the ability to be a first-class goalscorer for Chelsea — but he needs a reliable supply line.
The former Manchester City man is by no means prolific. He is reliant on volume and Chelsea need to find ways to ensure he is getting those opportunities.
Mount, if given the responsibility of pulling the strings at Stamford Bridge, can be the player to conjure them.
The 23-year-old created 58 chances and 10 big chances in the league last season, while playing in multiple positions.
He could scale those numbers if given more of a creative role within Chelsea's attack, to supply the likes of Sterling and Kai Havertz.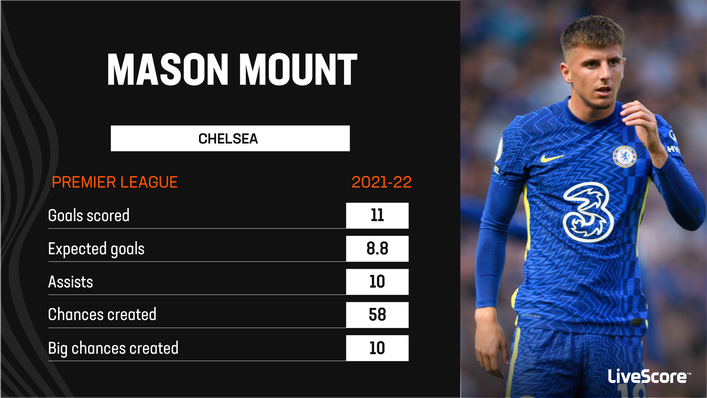 World Cup year
Competition is fierce at club level — but it is even fiercer on the international front.
The Qatar World Cup is just around the corner and Mount will want to be part of Gareth Southgate's plans.
Though Chelsea may be undergoing something of a transition due to their high turnover in players, the Portsmouth native cannot afford to let his standards drop.
That extra focus could benefit the Blues, as he looks to become the team's fulcrum once again.
Tags