Talking Tactics: City need Pep talk to get back on track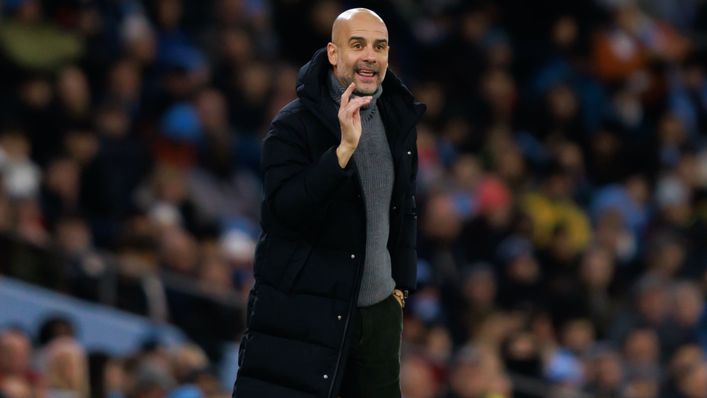 Manchester City go into their game against Tottenham tonight on a poor run of form.
Pep Guardiola's team have only won two of their last five games, which has seen them exit the Carabao Cup and lose ground in the Premier League title race with leaders Arsenal.
Now eight points behind the Gunners, City badly need a win against a Spurs side they lost both league games to last season.
Ahead of the crunch clash at the Etihad, we look at the tactical problems that have impacted the champions and explore some possible solutions.
Haaland issue
The most obvious change to City's team this season has been their purchase of Erling Haaland.
It seems ridiculous to consider that a player who has scored 27 goals in 24 appearances could actually weaken a side, but there is a strong argument that the Norwegian's presence makes the team more predictable.
Since joining the club, the 22-year-old has scored 44% of Manchester City's goals in all competitions.
Last season's top scorer was Riyad Mahrez, who only scored 16% of the total goals. Seven different players broke into double figures for goals as City shared the responsibility around.
The team have scored more goals than at this stage last season, create a greater number of big chances per game and are outperforming their expected goals.
Yet there are signs that opposition managers are learning to cope against them.
The Citizens' first nine Premier League outings saw them score 33 goals, while in their last nine the number has reduced to just 13.
Haaland scored 15 in those first nine games but only six in his next eight.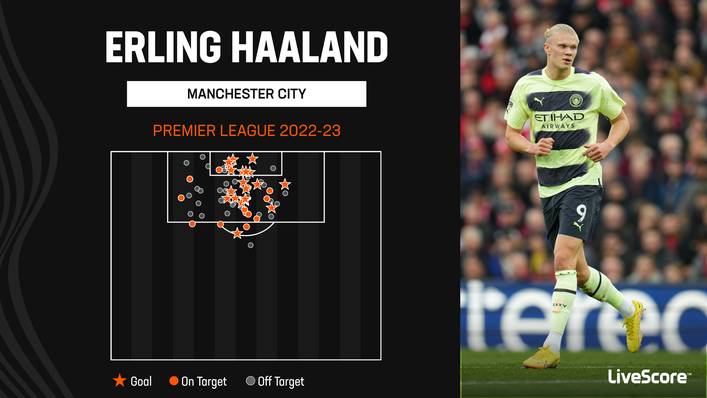 Width question
With the superstar No9 now the key target for attacks, opposing teams are often playing with three central defenders in an effort to block the supply route.
City have only taken one point from their last two home games, with the opposition playing with a back three on both occasions.
Brentford won 2-1 before the World Cup break, while Everton held them to a 1-1 draw in their last match at the Etihad.
Guardiola's full-backs tend to position themselves infield when attacking, rather than overlapping on the flanks.
The wide players in the front three largely stick to those channels but will generally come inside onto their stronger foot into an area packed with defenders when they get the ball.
Against teams that play with a low block, getting full-backs closer to the byeline to provide more crosses into the box could be an effective solution for the Spanish tactician.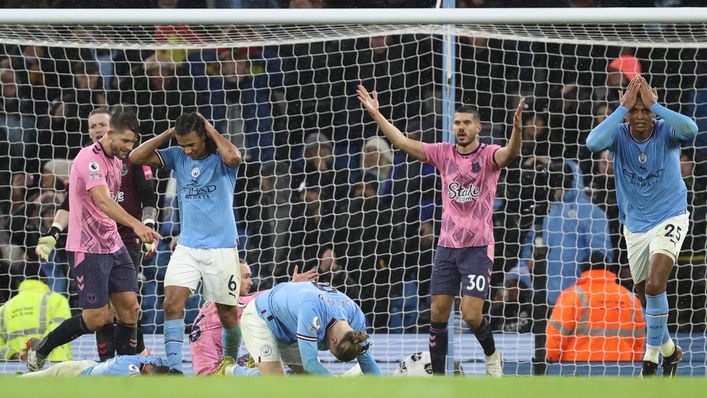 Cancelo culture
But even if Guardiola did want to do this, there is an issue that makes it difficult.
Since the sale of Oleksandr Zinchenko to Arsenal, the team has no real alternative to playing Joao Cancelo at left-back, with Sergio Gomez yet to earn his manager's trust.
Last season, they had the tactical flexibility to play the Portugal international on either flank. He started 14 of the team's 38 Premier League games as a right-back, but has only done so twice during this campaign.
In addition, the 28-year-old's overall numbers from an attacking sense are well down. He assisted seven Premier League goals last season, compared to one this season.
De Bruyne malaise
City's goal against Manchester United at the weekend saw Mahrez pick out the run of Kevin De Bruyne, who took the ball to the byeline and crossed for Jack Grealish to head home.
It was an example of the type of wide play that we have discussed as a possible solution to the current problems but it was also the first goal contribution from the Belgian maestro since the Premier League returned.
Like City as a whole and Haaland, the second half of the season so far has been less productive for De Bruyne than the first.
His opening nine games saw him score once and assist nine times. In the next nine he netted twice but has only set up two goals.
The 31-year-old loves to get into the space between central and wide areas and deliver a ball into the box at an angle. The opposition seems to be stopping that supply.
Deploying Guardiola's star creator closer to Haaland, or even wide on the right could well be a way of solving this.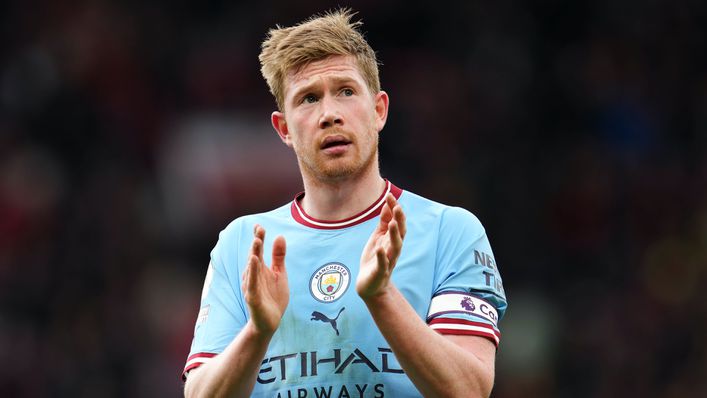 Defensive injuries
So far we have talked about how City's attacking issues — but there have also been problems in defence.
Last season they kept 11 clean sheets from first 18 Premier League matches. This season there have only been seven, with just two of those coming in the last nine games.
A simple reason for this decline would seem to be injuries to central defenders.
Aymeric Laporte has only played four Premier League games all season, Ruben Dias has been unavailable for recent matches, while John Stones missed the Manchester derby defeat.
All three could be available against Tottenham. Long-term, having those key defenders back surely has to result in more clean sheets and points won.
Tags