Talking Tactics: Devil is in the details as Erik eyes first Utd trophy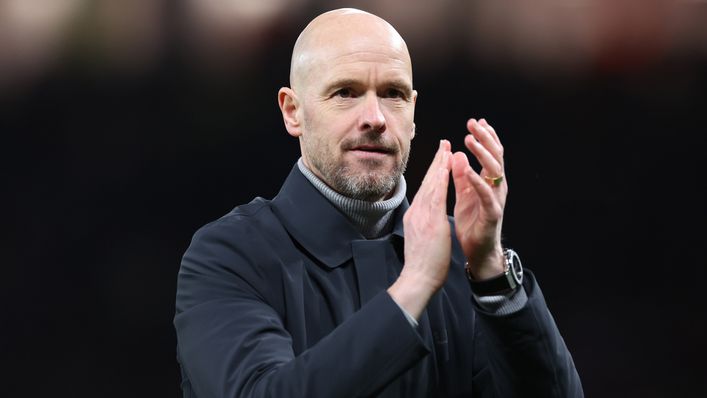 Erik ten Hag has transformed Manchester United.
The 53-year-old is shaping the team in his image and has developed players who were surplus to requirements last year.
United finished sixth in the Premier League last season and extended their trophyless run to five seasons.
However, they have the perfect opportunity to put that to bed as they face Newcastle in the Carabao Cup final and Ten Hag deserves a lot of credit for his work so far.
Lethal Rashford
One of the most eye-catching aspects of Ten Hag's reign is how he has improved individuals.
Marcus Rashford is the obvious example — he is in world-class form and has become one of the most lethal forwards in Europe.
The 25-year-old has scored 14 goals in the Premier League, nine clear of next-highest scoring team-mate Bruno Fernandes (five).
He is brimming with confidence and has been taking on opposition defenders at will — completing a team-high 30 take-ons, with Fernandes (16) once again ranking second at the club.
Unfortunately for United, England star Rashford is a doubt for Sunday's clash and Anthony Martial has been ruled out.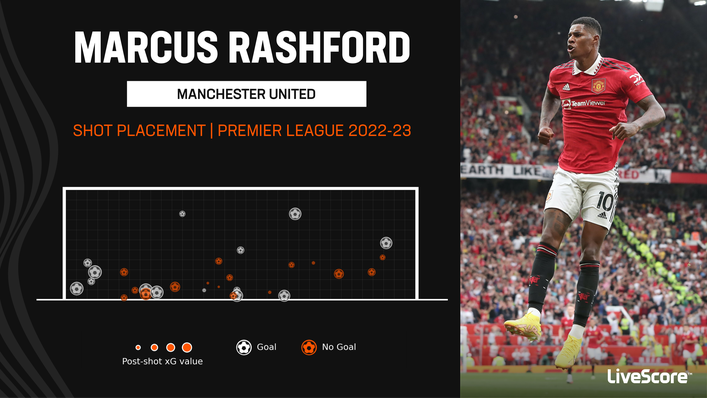 Iron fist
Notorious disciplinarian Ten Hag has certainly stamped his authority on the Old Trafford dressing room.
In late December, Rashford was dropped from the starting line-up for being late to a team meeting because he overslept.
Furthermore, there were strong rumours in the summer that Ten Hag laid down five commandments to his squad, including an alcohol ban, no personal chefs and a warning that late players will be dropped.
He also insisted on body mass index checks and informed unhappy players to come to him with their problems rather than agents.
The Dutch manager's strong influence off the pitch has likely been vital in ensuring success on it.
Player deployment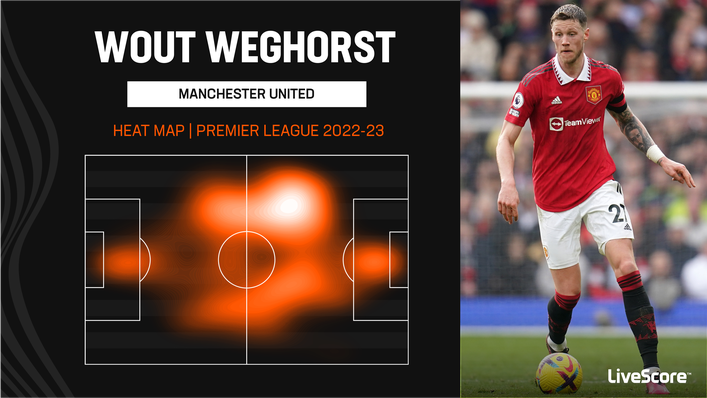 Ten Hag's use of players has been fascinating — specifically new signing Wout Weghorst.
The Dutchman has been playing as a No10 behind Rashford. This baffled many but the thinking behind this is clear — and the results have been positive.
Despite being seen largely as a target man, Weghorst is an excellent presser and he is currently being used to screen and stop the opposition's central midfielders from controlling the game.
Per 90 in the Premier League, the 30-year-old has won possession in the final third the joint-most often of the United squad (1.18 times).
Ten Hag is not afraid to take risks with how he utilises his players.
Learning from the best
Ten Hag met with Sir Alex Ferguson to dine on Tuesday night and revealed that the legendary former United manager gave him some advice.
He said: "I always enjoy speaking with people who have a lot of knowledge, a lot of experience — he wants to share it, he wants to help and support.
"Manchester United is his club and he feels so committed. We are [getting on] well. It was a great night and I look forward to the next night with him."
As far as seeking advice goes, it is hard to get much better than Ferguson.
High intensity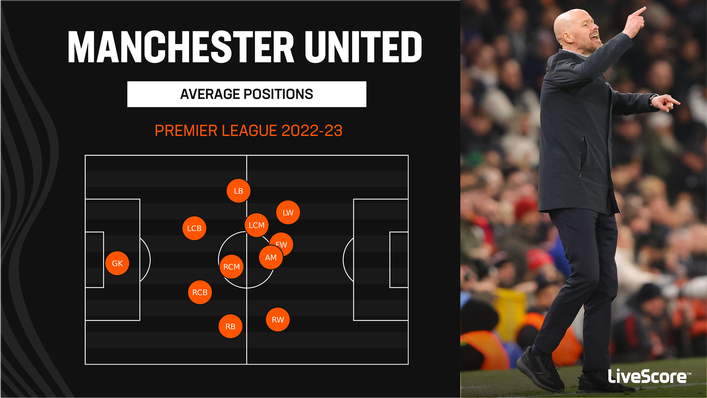 United's intensity off the ball is on a completely different level than it has been in recent seasons.
If you compare their defensive numbers compared to last season, it makes for a very interesting story. United have made more tackles per 90 (17.79 to 15.29) than last year in the Premier League.
They have also won possession in the attacking third (5.38 to 4.37), middle third (23 to 22.87), and defensive third (29 to 27.26) more frequently.
The numbers are very similar but football is a game of fine margins and United have been a much more intense side to play against.
Tags