Suarez braced for greatest challenge after Gremio move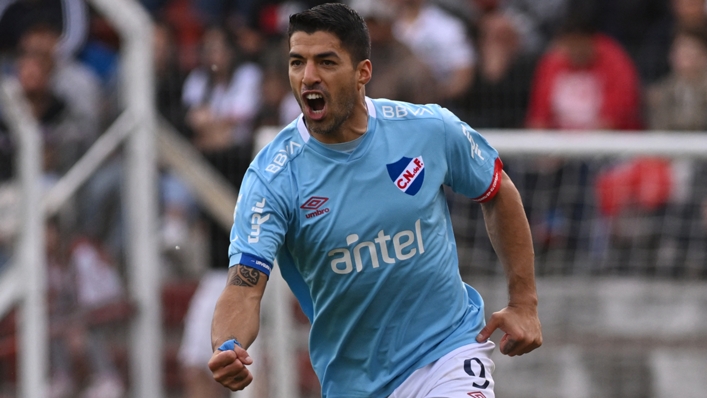 Luis Suarez is braced for what he feels could be the greatest challenge of his career after joining Gremio.
Suarez was a free agent after leaving Nacional ahead of the World Cup in Qatar, at which he started two of Uruguay's three games as they suffered a surprise group-stage exit.
The former Liverpool, Barcelona and Atletico Madrid striker penned a two-year contract with Gremio — who won promotion back to the Brazilian top flight after a one-season spell in Serie B last term — on New Year's Eve.
Asked whether joining Gremio represented his biggest challenge, Suarez told the club's media channels: "It could be, but I can also compare it with my time at Atletico Madrid.
"I won the league with Atletico when Real Madrid and Barcelona dominated football in Spain.
"This one might be even more difficult, but I am convinced we have an incredible team and a coach that does things well and that has a great influence.
"I always liked challenges. Coming to a club with so much history, a great club from Brazil, always gives you hope.
"For a team to come from Serie B and want to fight with the best in Brazilian football is a very nice challenge, for Gremio to return to where it deserves to be, among the teams that go to the Copa Libertadores, to be fighting up there and creating a good team."
Suarez scored eight times in 14 appearances as Nacional won the Primera Division title last year, and though the 35-year-old admits he is no longer the player he once was, he is confident he can make a difference.
"I am not the Luis Suarez of 2015, 2016 or 2013. I am not. I am not stupid," he said.
"I am not going to run 50 metres, because I am not that player anymore.
"But maybe with my movement 50 metres from goal, my team-mates can benefit, because it is a team game. What I am going to promise is compromise, comradery, attitude, hunger and goals."
Tags