Still harbours Premier League ambition and may follow Kompany route
Peter Hanson
Stats Perform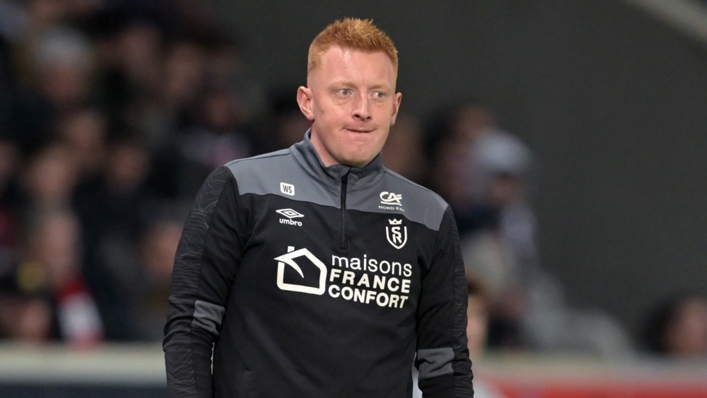 Will Still has ambitions to manage in the Premier League and would be open to following a similar route to Vincent Kompany by moving to a Championship club.
The 30-year-old has been one of the most talked about coaches in European football this season after doing a fine job with Ligue 1 side Reims.
Taking over from Oscar Garcia in October, Reims embarked on a club-record 19-game unbeaten league run until a 2-1 reverse at home to Marseille on Sunday – with Still taking charge for 17 of those.
Still, whose only other defeat as boss was in the Coupe de France, was brought up by English parents in Belgium before moving to England as a teenager where he studied to become a coach.
His name was mentioned for recent managerial posts at Leeds United and Southampton and, while he believes it is too soon to have been touted for such positions, Still would love a crack at England's top flight one day.
"It just seems completely stupid to me that my name is being put up against names that have done so much more and have been so many more places than I have," he told Sky Sports.
"I wouldn't ever dare to compare myself to those people.
"I've never really thought about it [managing in the Premier League] because I never expected to be in the position I am so early and so suddenly. Why not? I've done some crazy things in the past; I was head coach at 24 and the same thing happened at 28 back in Belgium and now I'm 30 and people are saying this is crazy.
"Being English and growing up in an English environment in Belgium, England has always felt like home and a place that I'd love to go back to. It would feel like coming home, just because the English culture is part of me, part of my roots, part of my family, part of who I am.
"I think if you asked any kid what they would like to do, they'd say they'd love to be a Premier League footballer or manager and I'm no different. I was brought up like everyone else and had the same dreams. I'll keep at them.
"If it happens one day I'll deserve it, or I hope I will have deserved it, but I realise how much work there is to do before I get there and how much I've got to learn. For now, I will stick it to one side."
Up until recently, Reims were having to pay a €25,000 fine every time Still took charge of the first team as he did not have a UEFA Pro Licence, but he is now on a course to get his badge.
Still believes that has amplified the interest in his story along with a comment he once made about the popular computer game Football Manager, that he says was misinterpreted.
"With the Football Manager thing, for example – people think I'm some spotty geek behind my computer that's just been dropped in at Stade de Reims and is doing an unbelievable job," he explained. "But I've been doing it for 10 years and the experiences I've accumulated or tried to accumulate have helped me and are still helping me today.
"People say, 'Oh, he's got no coaching badges, no qualifications, he's just played computer games!' I went to university to study football coaching, I've got the highest level diploma you can get, for the moment, in football and I'm studying for the Pro Licence."
In terms of the future, Still remains open to different career paths and mentioned how former Manchester City captain Kompany has excelled with Championship leaders Burnley after leaving Anderlecht as a potential example to follow.
"Vincent Kompany was at Anderlecht last year and has gone into the Championship and has done an unbelievable job. I think the Championship rivals many of the top leagues in the world," he said.
"All the doors are open. I'm not closing anything at any time."
Tags