Sheffield United midfielder Cusack dies aged 27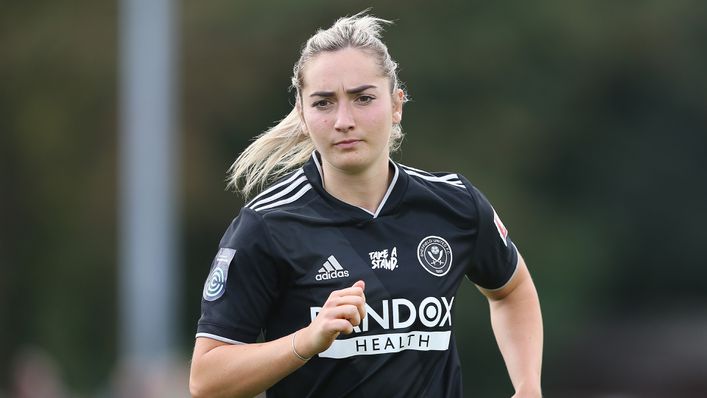 Sheffield United have confirmed the death of midfielder Maddy Cusack at the age of 27.
A statement published by the club stated they were "devastated" to learn of Cusack's passing.
Chief executive officer Stephen Bettis said: "This is heartbreaking news for everyone at Bramall Lane.
"Maddy had a unique position of being part of a number of teams at Sheffield United and was popular with everyone that she came into contact with.
"Her personality and professionalism made her a credit to her family — she will be sadly missed.
"Whilst taking in the news and moving forward, the club will offer as much support as possible to Maddy's family, friends and colleagues."
Cusack made more than 100 appearances for the club since joining in 2019 and she had signed a contract extension in the summer for a sixth season with the club.
She also worked as a marketing executive for the Blades.
The FA's director of women's football Sue Campbell said: "We are all devastated to learn about the passing of Maddy.
"On behalf of The FA, the Lionesses, the Women's Super League and the Women's Championship, our thoughts and deepest condolences are with Maddy's family, friends, team-mates and everyone at Sheffield United.
"Maddy also represented England at age-group level and we will pay tribute to her at an appropriate point."
Cusack spent a year at Birmingham before joining up with the Blades and her former club said: "We are saddened to learn of the passing of former player Maddy Cusack.
"All of our thoughts are with Maddy's family and friends at this extremely difficult time."
Sheffield United did not give any details about the cause of death.
Tags