One To Watch: Bees buzzing at Romeo's Becks appeal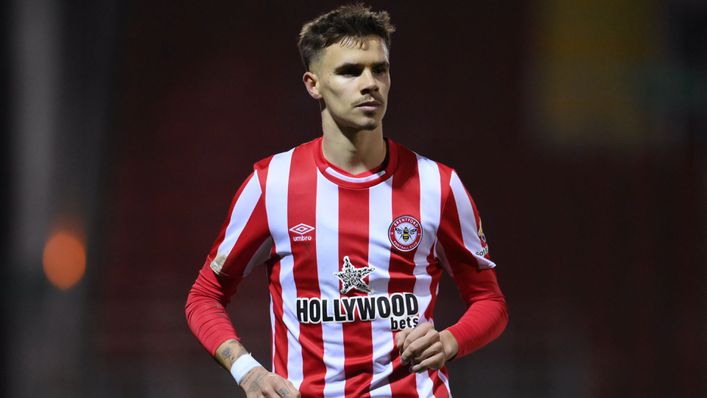 Imagine having one of the most famous surnames in football, before your career has even got going.
Romeo Beckham's debut for Brentford's reserve team last week attracted far more attention than would normally be the case for a London Senior Cup game.
His father David is a legend of the sport and his fame away from the pitch has barely diminished since his retirement in 2013.
Ahead of Brentford's trip to Leeds on Sunday, we take a look at Romeo's chances of success, along with the pros and cons of being a Beckham.
Arsenal disappointment
Beckham was formally a part of Arsenal's academy, but the club released him when he was 12 years old.
The disappointment seemed to hit hard, with Beckham opting not to play football at all for five years. Instead he pursued a modelling career and turned to tennis, receiving coaching from Andy Murray.
Speaking in 2015, his father had mixed emotions: "The other day Romeo turned around to me and said he didn't want to play football any more. Part of me was devastated, but part of me was relieved, too."
In 2020, Beckham decided to give football another try and his family connections smoothed the path, as he joined Fort Lauderdale the following year.
At the time, Fort Lauderdale were the reserve affiliate for his father's MLS franchise Inter Miami. The Beckham name may have hung heavily over the years, but it was now proving to have its advantages.
Assist king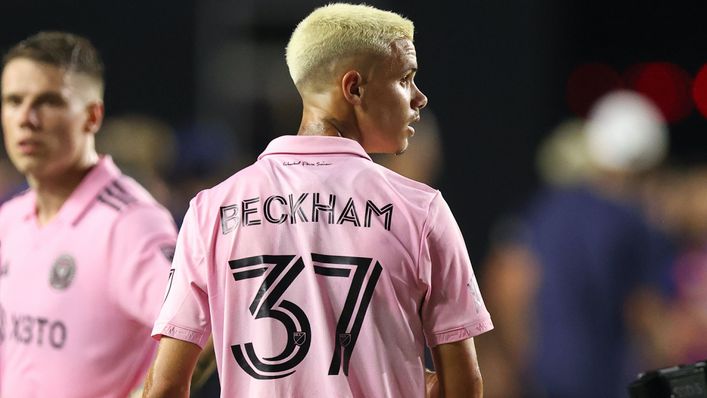 While being given such a chance gave Romeo a handy advantage, the aspiring forward seized his opportunity in Florida.
Last year, Fort Lauderdale were renamed as Inter Miami II, with the team competing in the inaugural season of the MLS Next Pro league.
Beckham scored two goals and recorded 10 assists across 20 appearances in the new league, proving that the attacker had inherited more than just his father's famous name.
When the US season came to a close, the 20-year-old moved on loan to Brentford in an effort to continue his development and build fitness.
Laudrup comparison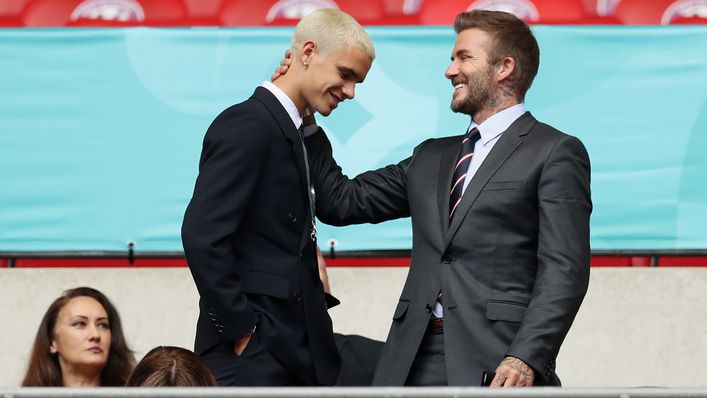 Beckham made his debut for Brentford's B team against Erith & Belvedere in the London Senior Cup and has since featured in a win over Aston Villa's reserves.
Head coach Neil MacFarlane said of the youngster's qualities: "He is very technical and he is somebody who can shift the ball quickly and cross. He is also a really good finisher and has the ability to play a number of positions for us, which is also pleasing."
The Brentford manager Thomas Frank has past experience of managing a starlet whose father was a football legend.
Asked about Beckham, Frank said: "Romeo's a very good player, of course he has a name that's known worldwide and you can't compare.
"[Michael] Laudrup is also a decent player and I coached his son, Andreas, in Lyngby, and it's important to take him as a player and not as a Laudrup, but himself. I think that's important, so here for Romeo, he is himself."
Brentford future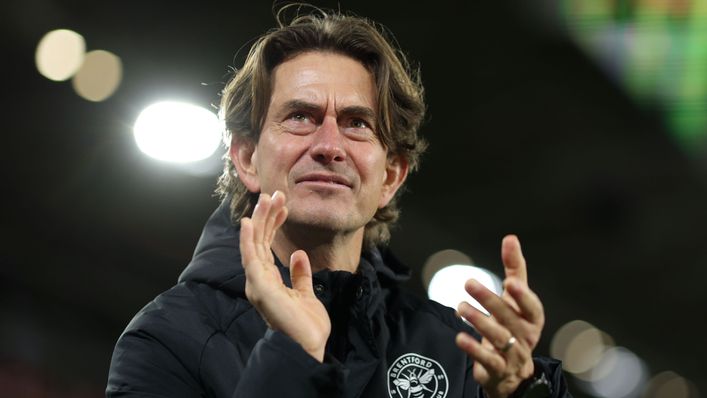 Beckham's loan deal has been extended to the summer and Frank has talked about his potential future with the Premier League club.
The Bees boss said: "I'm pleased that we could make the loan deal, pleased to see that he's doing well and pleased with the performance that he had in the last game and when you have players on permanent or on loan, it's for a reason.
"It's to get the team performing or maybe extend the loan deal or make it a permanent deal. We just hope that he can keep progressing and makes himself very interesting for us."
Beckham missed a big stage of his development when he opted out of playing football and it says much for his natural talent that he has made it to a club like Brentford.
With his famous name, there is always going to be a level of inappropriate hype.
Everything points to Beckham having the ability and attitude to make a football career somewhere. The only question is at what level.
Tags