Ainsworth rocks up to QPR as new boss after 10 years at Wycombe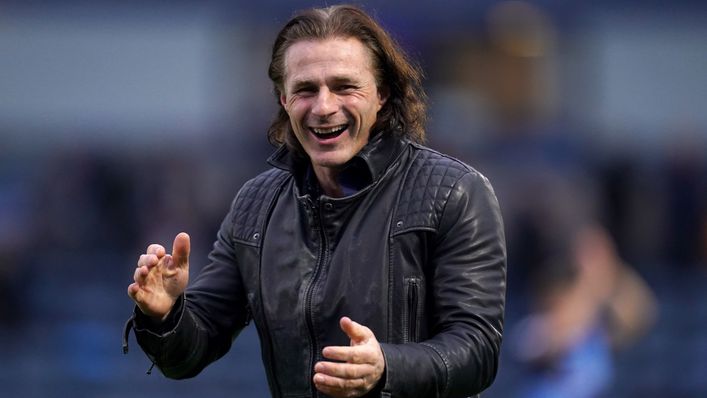 Championship side QPR have appointed Wycombe boss Gareth Ainsworth as their new manager.
The 49-year-old has left League One Wanderers to take up the reins at Loftus Road, signing a three-and-a-half-year deal with the club he played for between 2003 and 2010.
Neil Critchley was sacked by QPR on Sunday after just 12 games at the helm, having only just joined the club in December as a replacement for Michael Beale.
Ainsworth previously managed the Rs across two spells as caretaker in 2008 and 2009 before leaving for Wycombe where he was in charge for more than a decade.
The charismatic coach will leave Adams Park as a popular figure after guiding the Chairboys to the Championship for the first time in the club's history in 2020.
Ainsworth said: "This is all a little bit surreal. It has been a whirlwind two days and leaving Wycombe was very tough because of the connection there.
"But this is QPR and when I spoke about something special forcing me away from Wycombe, this was pretty special.
"It's the club where I was most known for playing and you get moments in your career that resonate with you forever.
"I loved my time here as a player and hopefully I can go on and love my time here as a manager as well."
Ainsworth has been joined by assistant head coach Richard Dobson and first-team analyst Josh Hart who follow him from Wycombe.
QPR chief executive Lee Hoos said: "We are delighted to have been able to bring Gareth in so quickly.
"I would like to thank Wycombe for their professionalism. We have the utmost respect for them and are hugely sympathetic as we recognise the challenging nature of these circumstances."
The Hoops are winless in 10 Championship matches and sit 17th in the table.
Wycombe have announced Colchester boss Matt Bloomfield has "agreed in principle" to become their new manager following Ainsworth's departure.
Bloomfield, 39, spent 18 years as a player at Wycombe, making over 500 appearances, before taking on his first job as manager at Colchester in September.
Tags