Weghorst convinced he is a good fit for Ten Hag and Man Utd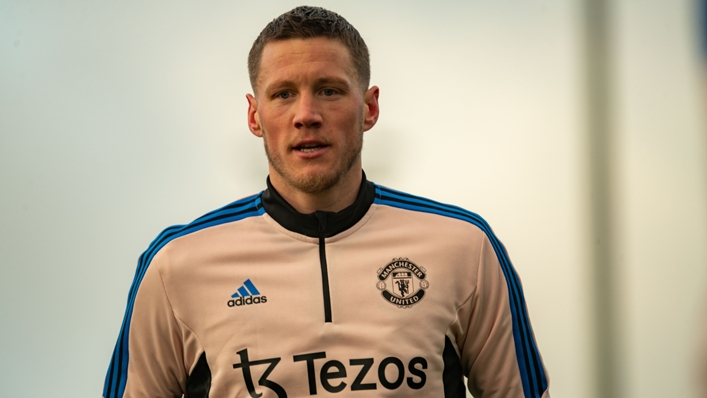 New Manchester United signing Wout Weghorst is adamant his willingness to press makes him a good fit for Erik ten Hag's style of play at Old Trafford.
The Netherlands international completed a loan move from Burnley on Friday after United secured his release from a temporary stay at Besiktas in Turkey.
Weghorst was in the stands the following day as United came from behind to beat Manchester City 2-1 at Old Trafford in the derby, with Bruno Fernandes scoring the equaliser before Marcus Rashford got the winner.
Victory moved Erik ten Hag's men to within a point of second-placed City, highlighting the remarkable improvement instigated at the club by the new manager, who is seemingly maximising the team's potential.
Nevertheless, they have often been stretched in terms of their attacking options, particularly since Cristiano Ronaldo's acrimonious November exit, and Weghorst emerged as a surprise target earlier this month.
While some supporters may not have been enthused about the arrival of a forward who only scored twice as Burnley were relegated last season, the fact he engaged in the fourth-most pressures (54.1) per 90 minutes in the league (minimum 1,000 minutes played) in 2021-22 saw him dubbed a "pressing monster" in the media.
He believes this approach aligns itself to that of his new manager, as he told United's official website: "I think [pressing] is something that's one of my strengths. Especially without the ball, to put pressure on an opponent [and] be active.
"That's something I am capable of and that's also something in the way the trainer [Ten Hag] wants to play.
"He wants to play aggressive; he wants to go high on the pitch, try to recover the ball there, as quickly as possible, and I think I can help the team with that."
Weghorst was considered a disappointment following his brief spell in the Premier League with Burnley, as his poor goals return did not match the expectations that came with his reputation.
The Clarets reportedly paid £12million (€14m) to Wolfsburg for the striker, but he averaged only one Premier League goal every 10 appearances and was loaned to Besiktas when Burnley dropped into the second tier.
He is desperate to prove a point upon his return to England.
"For me, it was not done, it was not finished," he continued. "It didn't work out the first time as I hoped and I'm really hungry to show myself, to help the team.
"Of course, we are on a really good track now. The last couple of weeks, months actually, it's going really positive [at United] and I just want to contribute and give my best and give my all for the club and try to be a part of the successful [direction] we are going."
In terms of the direction United are going, Weghorst has no doubt where he sees the destination being.
"Trophies. That's quite easy. Trophies, and that's also what the manager told me about, the expectations that are there.
"Also my role, that's also something I want to bring. Like I said, I'm just going to give everything I have for the club to be successful, to win the games and, of course, to win trophies.
"We are still active in four competitions, so four trophies to go, that's the only thing that's counting, and I think also that fits for a big a club as United is."
Tags