Premier League hat-tricks: Haaland closing in on another record
Mitchell Fretton
LiveScore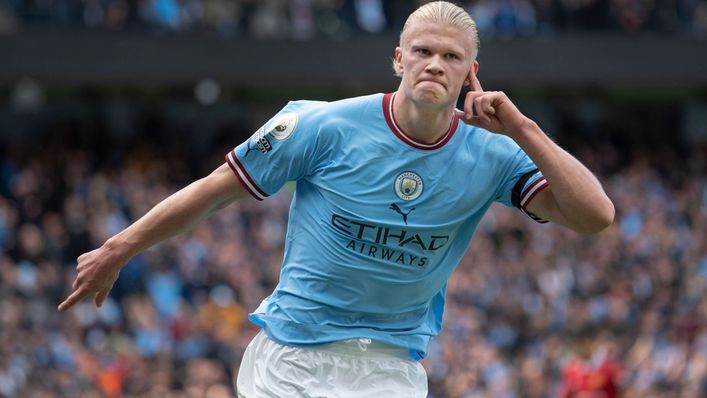 Erling Haaland is closing in on another Premier League record as he seeks to become the player with the most hat-tricks in a single season.
Since the division's rebrand in 1992, Alan Shearer currently tops the charts having notched five trebles in the 1995-96 campaign but he is now closely followed by Haaland, who already has four this term.
And with Manchester City set to play 18 more matches in 2022-23, there is a real possibility that the Norwegian could take his crown.
There is even a chance that Haaland could challenge George Camsell's incredible record of nine hat-tricks in the 1925-26 season — the most ever recorded in a single campaign in England.
We take a look at some of the other prolific hat-trick hitters from the Premier League era.
Ruud van Nistelrooy (3 — Manchester United)
Ruud van Nistelrooy scored more than 20 goals in four of his five Premier League campaigns, with his three hat-tricks in 2002-03 accompanied by the Premier League title and Golden Boot.
His nine goals against Newcastle, Fulham and Charlton earned him the top spot in the goalscoring charts ahead of Thierry Henry, while the Dutchman was also named the Premier League's player of the season.
Alan Shearer (3 — Blackburn)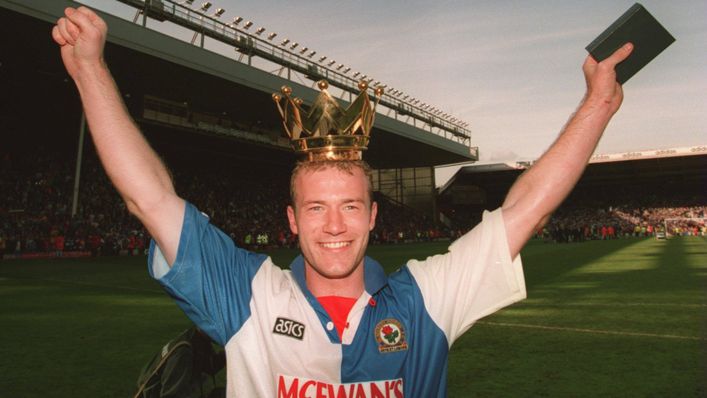 We know that Shearer went on to score five hat-tricks in 1995-96, but his three across the 1994-95 season were crucial in helping him win his only league title at Blackburn.
This was also the year that the Newcastle-born marksman would go on to score 34 domestic goals, a number that no other player has been able to beat in the Premier League era.
Dimitar Berbatov (3 — Manchester United)
The other Red Devils player to bag three hat-tricks is Dimitar Berbatov, who managed the feat during a 20-goal campaign in 2010-11. He too walked away with the Golden Boot award in May of that season.
His hauls against Liverpool, Blackburn and Birmingham were enough to help United win the league in 2011, though they lost out in the Champions League final to Barcelona at Wembley.
Luis Suarez (3 — Liverpool)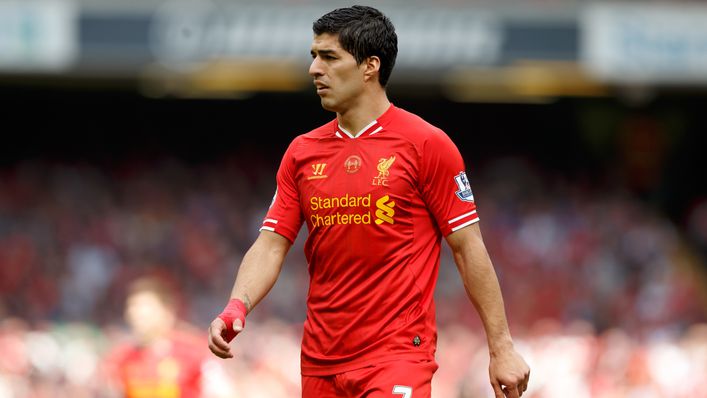 Liverpool were fearsome with Luis Suarez leading their line and the Uruguayan went on a rampage in December 2013, scoring 10 goals and one of his three hat-tricks of that campaign.
Despite serving a ban earlier in the season for biting Branislav Ivanovic, Suarez returned to score three goals against each of West Brom, Norwich and Cardiff as the Reds went on to a second-place finish.
Sergio Aguero (3 — Manchester City)
Sergio Aguero is a modern-day footballing legend and managed to score three Premier League hat-tricks in both 2017-18 and 2018-19.
His first set came the year that City became centurions, recording 100 points in the league for the first time in their history, before repeating his feat and equalling Shearer's overall total of 11 Premier League hat-tricks in 2019.
Harry Kane (4 — Tottenham)
Harry Kane was once dubbed a one-season wonder but will soon become Tottenham's highest ever goalscorer after he levelled Jimmy Greaves' record in the recent win over Fulham.
In 2016-17, the England captain bagged four hat-tricks against West Brom, Stoke, Leicester and Hull to win the Golden Boot for the second time in his career.
Erling Haaland (4 — Manchester City)
There is a real possibility that City's No9 could hit a total of six hat-tricks by the end of the year and level Greaves' post-war record.
Haaland already has 25 goals in the current Premier League year and his four hat-tricks were scored in just 19 games — Van Nistelrooy is the next quickest player to achieve this feat, scoring four sets of three goals over 65 games.
His performances against Crystal Palace, Nottingham Forest, Manchester United and Wolves have ensured that City are well placed to challenge Arsenal for the title in the second half of the season.
Alan Shearer (5 — Blackburn)
Shearer scored 15 of his 31 goals in 1995-96 across just five games against Coventry, Nottingham Forest, West Ham, Bolton and Spurs.
His first treble of the campaign took him over the 100-goal mark for Blackburn, before he became the first inductee of the Premier League's 100 club in December 1995.
With Kane coasting towards his goalscoring record and Haaland just one hat-trick away from equalling another of his impressive achievements, Shearer is at risk of losing part of his legacy — though he shall always remain a top-flight legend.
Tags