Neville: Pogba departure from United 'leaves a bad taste'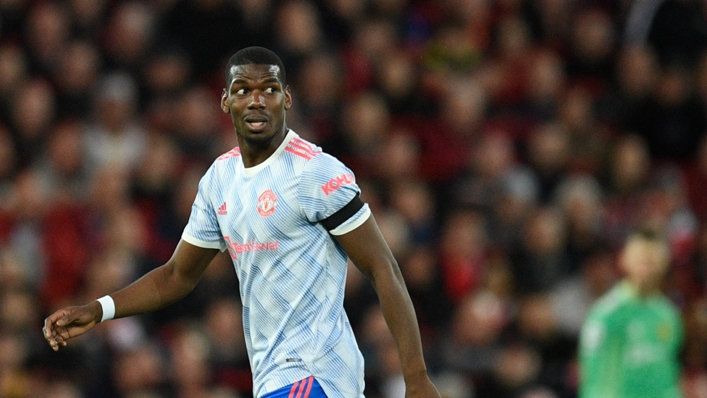 Gary Neville says the nature of Paul Pogba's departure from Manchester United "leaves a bad taste in the mouth".
The 2018 World Cup winner announced his United exit this month, and is leaving the Red Devils on a free transfer six years on from joining for a then-world record £89million fee.
It is the second time Pogba has departed the Red Devils as a free agent, and having spent four trophy-laden years with Juventus last time around, he has been strongly linked with a return to the Bianconeri.
Although Pogba recorded more Premier League assists (38) and created more chances (231) than any other United player during his second spell with the club, the Red Devils have failed to win a major trophy since 2017.
Pogba hit out at United for making a "mistake" in not offering him a better deal in an Amazon Prime documentary this week, but Neville insists the France midfielder did not do himself justice at Old Trafford.
"I'm not bothered about Pogba's comments to be honest with you," Neville said during a live stream on his TikTok account.
"I think that once a player has left, he can say whatever he wants. Fine, no problem. But I don't think he has performed well over the last six years.
"I don't think the club have performed well with him either, or handled him well. It's been a partnership that, to be fair, has failed on both sides so that is what you'd have to say.
"There is no winner when a player leaves after six years with the money that has been spent and very little has been won.
"The player leaves dissatisfied, and the club are dissatisfied with it as well. It leaves a bad taste in the mouth because it's the second time it's happened.
"You wish him all the best in the future at Juventus."
Tags