EXCLUSIVE
Iron man Konchesky still giving his all for West Ham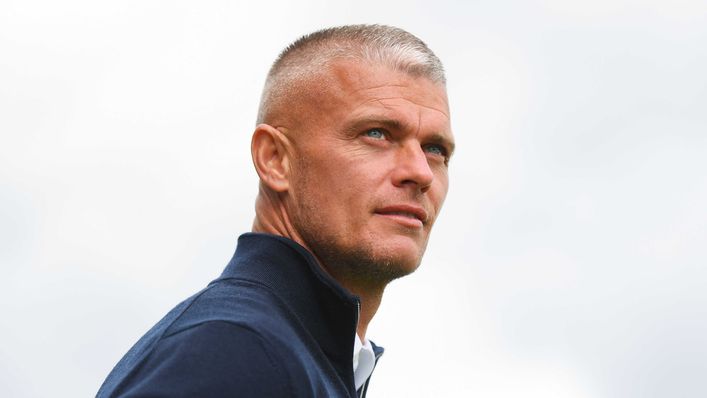 From standing on a milk crate at Upton Park to scoring in an FA Cup final, Paul Konchesky has lived every fan's dream by playing for his boyhood club West Ham.
That love affair is still going strong today with Konchesky, 41, now managing the women's team in the WSL.
Appropriately, it was his mum who ensured he began life with claret and blue blood in his veins.
He said: "My mum used to take me to Upton Park to stand in the North Bank. I couldn't even see over the wall at the time, I was that little.
"I had a milk crate that I could stand on to watch the game. I loved every minute of it and I still love it now."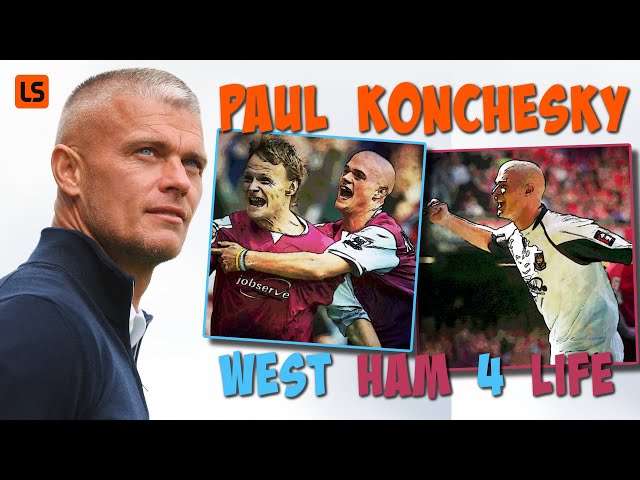 There were some swashbuckling heroes on the pitch who left a big impression on Konch junior.
He said: "The player I idolised myself on a little bit was Julian Dicks, because I had a shaved head at the time, I played left-back and was left-footed, just the same as Dicksie."
Konchesky was on West Ham's books as a teenager but left at an early age for Charlton, though he always had an eye on returning to the club he loved.
A call out of the claret and blue
He said: "The opportunity came back in summer 2005. I went to the play-off game in Cardiff [West Ham beat Preston 1-0] and they got promoted.
"Alan Pardew picked up the phone and asked me to come back here and it was something that I wanted to happen.
"I went to the game with my cousin and I was there as a fan but obviously at the end of it I was absolutely buzzing that the club got back to the Premier League."
His first season under Pardew saw West Ham return to the Millennium Stadium, this time to face Liverpool in the 2006 FA Cup final.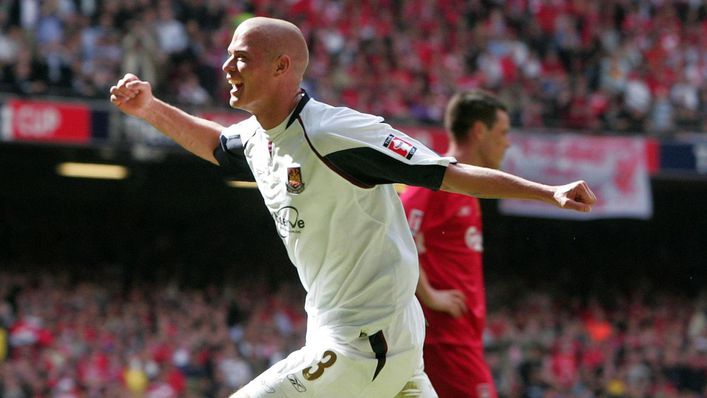 Konchesky scored to give West Ham a 3-2 lead, only for Steven Gerrard to fire a last-minute equaliser and the Hammers were eventually beaten after a penalty shootout.
He said: "It's every boy's dream to play for the club that you support and playing to win medals and cup finals for that team.
"I was lucky enough to do it with the club I love and to get to the cup final."
During the game, Konchesky believed he had perhaps scored a late winner himself.
He explained: "I've only watched it back once and that was in lockdown from Covid when it was on the telly.
"I never ever knew it was 63 or 67 minutes when I scored, I always thought it was like 85 or 86.
"I was absolutely gutted that I scored that early because there was a lot longer time for them to get back into the game, which obviously they did."
Talking with Tevez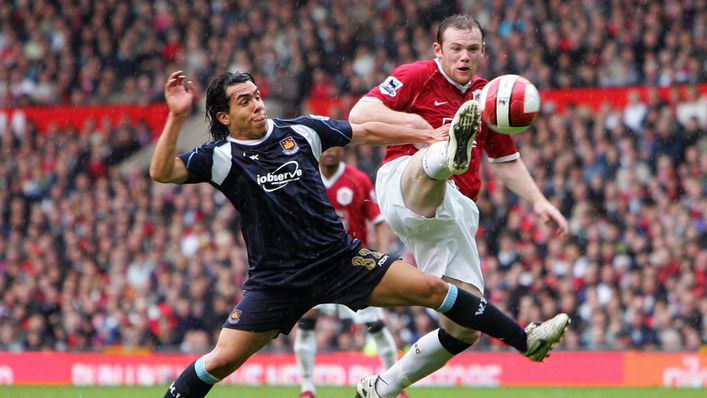 The 2006-07 season became known as The Great Escape and began with two surprise arrivals in August in the shape of Argentina internationals Carlos Tevez and Javier Mascherano.
Konchesky said: "Everyone knows football so you're quite lucky how you dictate and talk to each other on the football pitch.
"But off the pitch, it was quite hard at first with Carlos because he didn't really speak a lot of English, whereas Mascherano tried and he had English lessons and he bought into it a little bit more.
"But they were two fantastic football players."
Curb your enthusiasm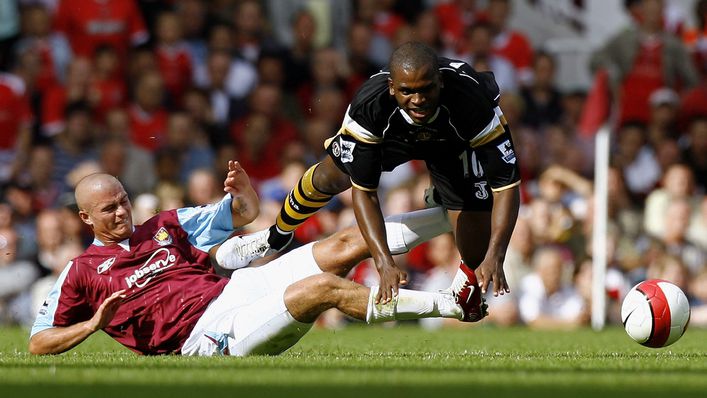 Pardew had departed mid-season with the club battling relegation and was replaced by Konchesky's former boss from Charlton, Alan Curbishley.
First-team opportunities soon dried up.
He added: "It was around Christmas time when Pards left and Curbs came in.
"I played the first one or two games before that was me finished, but I didn't leave til the summer.
"I was gutted at the way it ended. I had more to do at this football club and I wanted to, but sometimes in football things happen for a reason and you have to move on."
If I'm honest, if you'd have asked me eight years ago, would I be coaching or managing then I probably would have said no
Even as his playing days neared an end after spells with Fulham, Liverpool, Leicester and Gillingham, coaching was not on Konchesky's mind.
The boss revealed: "If I'm honest, if you'd have asked me eight years ago, would I be coaching or managing then I probably would have said no.
"But I love every minute of it now and I'd tell every footballer to do their badges as soon as they can.
"I was lucky enough that the West Ham academy manager asked me to come in to do some mentoring work, looking after players and helping them along their pathway which I really enjoyed.
"If an ex-player or person who's been around football can help any young person — girl or boy — to fulfil their dream then that is experience they should lean on."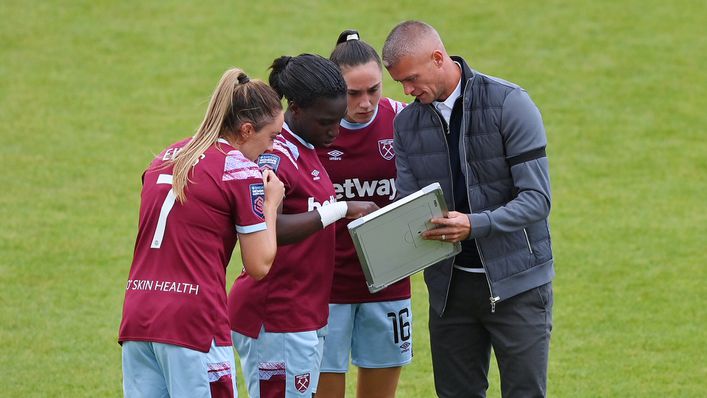 Konchesky was offered the role of assistant manager of the West Ham Women's team under Olli Harder for 2021-22 and took over the hotseat this season.
The lifelong Hammer has relished being back in the firing line where results are all-important.
He said: "I've still got that desire to win and I probably thrive off knowing that I need three points to stay in my job.
"All my career I've had to win to do well and I've still got that drive.
"Hopefully I'm going to pass it on to my girls."
Tags