Mari undergoes back surgery and feels 'lucky' to survive stabbing attack
John Skilbeck
Stats Perform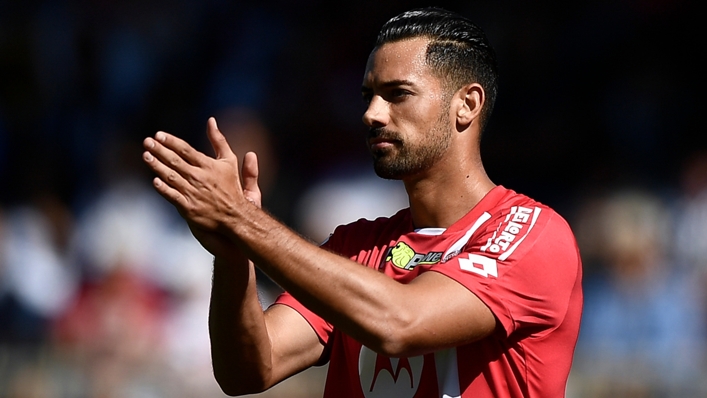 Pablo Mari underwent successful back surgery on Friday after Monza's on-loan Arsenal defender survived a stabbing attack near Milan.
The Spanish defender is expected to be out of action for at least two months, Monza said.
One person died in Thursday's attack and a suspect was arrested after being disarmed, with former Napoli footballer Massimo Tarantino named as being among those who stopped the assault.
Monza said in a statement: "The specialists of the general surgery-trauma team of the Niguarda hospital in Milan this morning carried out the surgery to reconstruct the two injured muscles on Pablo Marí's back.
"The surgery went well and a hospital stay of two or three days is expected."
Monza said a rehabilitation stage will begin once Mari is discharged.
"This type of muscle injury usually requires two months of rest before you can resume physical activities," the club statement added.
Italian newspaper Gazzetta dello Sport reported Mari recalling the attack, saying: "I was with the pushchair with my child inside and I felt an excruciating pain in my back. Then that man stabbed another in the throat.
"I was lucky, because I saw a person die in front of me."
A host of well-wishers have sent messages of support to Mari, including several of Monza's rival Serie A clubs.
The man who died in the attack was a shop cashier named as Luis Fernando Ruggieri.
Mari was visited in hospital on Thursday evening by Monza chief executive Adriano Galliani and head coach Raffaele Palladino.
Galliani said: "Pablo is an amazing guy. He had the strength to joke, telling me that he will be on the field on Monday.
"I brought him greetings from president [Silvio] Berlusconi and everyone, his team-mates who would have liked to come here even though, obviously, it was not possible."
Galliani said Mari "was probably saved by his height", as the stab injury missed his vital organs.
The former Milan executive added: "From a psychological point of view it seems to me that there are no problems, even if I am not a doctor."
Tags